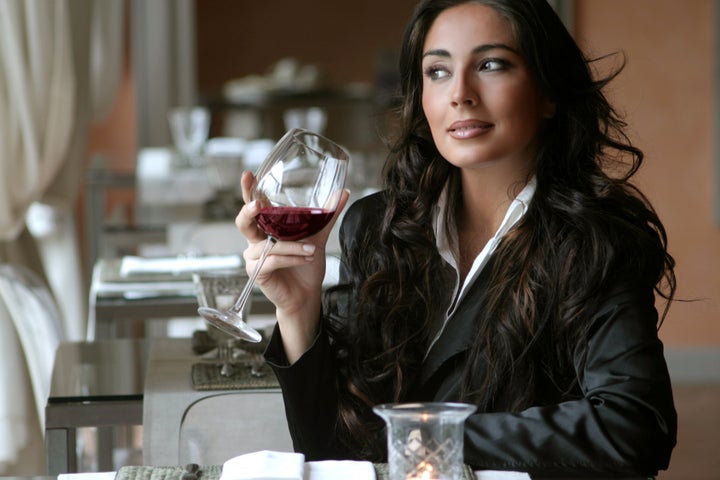 You just nibbled through an entire bar of dark chocolate. Your divorce papers are finally signed. You are 55, single and thinking about dating. The last time you had a first date, you wore jackets with shoulder pads and permed your hair. You are "out there" again, and the dating world has changed a lot since the eighties.
I'm divorced too and can empathize. Put down the chocolate; it really isn't so bad out there. According to a recent article on Match.com, single boomers over fifty years old are enjoying the benefits of their new status. Seventy-five percent of women and 81 percent of men say that they are experiencing dating success. My advice is to get out there, but avoid these common mistakes I see women make after divorce.
Dating too soon after the divorce: I learned this lesson early. I only dated because my ex had a girlfriend, and it was my way to personally retaliate. Who did it hurt? Me! I was a dating disaster since I wasn't truly ready. Starting to date again can be an overwhelming experience. My self-esteem was damaged and I felt stuck. I needed to work through my personal issues before I could be successful in dating. Fortunately, I had the help of a wonderful professional counselor who helped me move forward. Many women go straight to their girlfriends for advice on dating and relationships when a professional source is needed. An unbiased professional -- someone who sees issues objectively -- is a better choice. A coach will tell you the truth about your readiness to date. A well-meaning friend may not be so honest. My advice is, before you join the dating boomers, seek out professional help from a trained counselor or coach like myself. In this case, you need a coach more than you need to eat another chocolate bar with a girlfriend!
Being afraid to go solo: Solo is the way to go when you are looking to meet someone to date. Although we love being with our girlfriends, constantly traveling with a group of gal pals is a recipe for disaster. I know it takes time to feel comfortable traveling alone, so you need to practice. I suggest taking a class, going to a show, concert, movie or opera alone. Take yourself out for dinner and sit near the bar area. If you're feeling confident, have dinner at the bar. If you spot someone of interest, catch his eye for a few seconds and smile. Perhaps he will come over and introduce himself. If he doesn't, count it as practice. A woman alone is approachable, confident and mysterious. The more you practice going out alone, the easier it is. I tell clients, if you want to meet an interesting man, be an interesting woman. Remember, men are attracted to women who are independent and fun -- women who have interesting lives of their own.
Being someone other than your "genuine self" on a first date: Talking about work may feel safe, but it's not a good first date conversation. If you had a bad day, stay home unless you can bring a positive, approachable attitude along. Before going out, I put on some upbeat or romantic music, dance by myself in my home and think happy thoughts. I leave my past in the past. If you don't have time to go home prior, dress for work in something "dateable" like a wrap dress, a pencil skirt, or a fabulous sweater or satin blouse that makes you feel pretty. Focus on a positive mood, be aware of your posture and stand tall. Add your favorite perfume, freshen your makeup and hair and smile. Your smile is always your most important beauty accessory and a welcoming appearance enhancer.
Breaking plans to date: It's a mistake to break plans with girlfriends or alter your schedule if dating conflicts occur. Men don't change their schedules and you shouldn't either. Do keep doing what you enjoy and incorporate new experiences into a broadening social scene. I attend movie classes alone and add new classes each year to my schedule, no matter what is going on in my life. Men are attracted to women who have a vibrant life and who take care of themselves outside and inside. They will only like you more. Always nurture your spirit and do things that give yourself pleasure.
Burning bridges if you don't feel "sparks": Chemistry is elusive as you date. Be patient. Recently I went on a date and had a great evening, but there were no sparks. So what? I decided to accept a second date because we had fun together. Unfortunately, there is still no chemistry. My advice to my "dating self" was to make my date into my friend. The suggestion may offend some men, but take the opportunity to be good company. I know from experience that some men are happy with this idea. Men enjoy the companionship of a woman. There is no pressure; just friendship. Try it. You may be surprised with the results. What can start out as a friendship may even turn into romance. Sparks can disappear, but friendship is forever.
Remember, this is your time. Learn from the mistakes others have made and travel smoothly as you begin dating after divorce.
Related