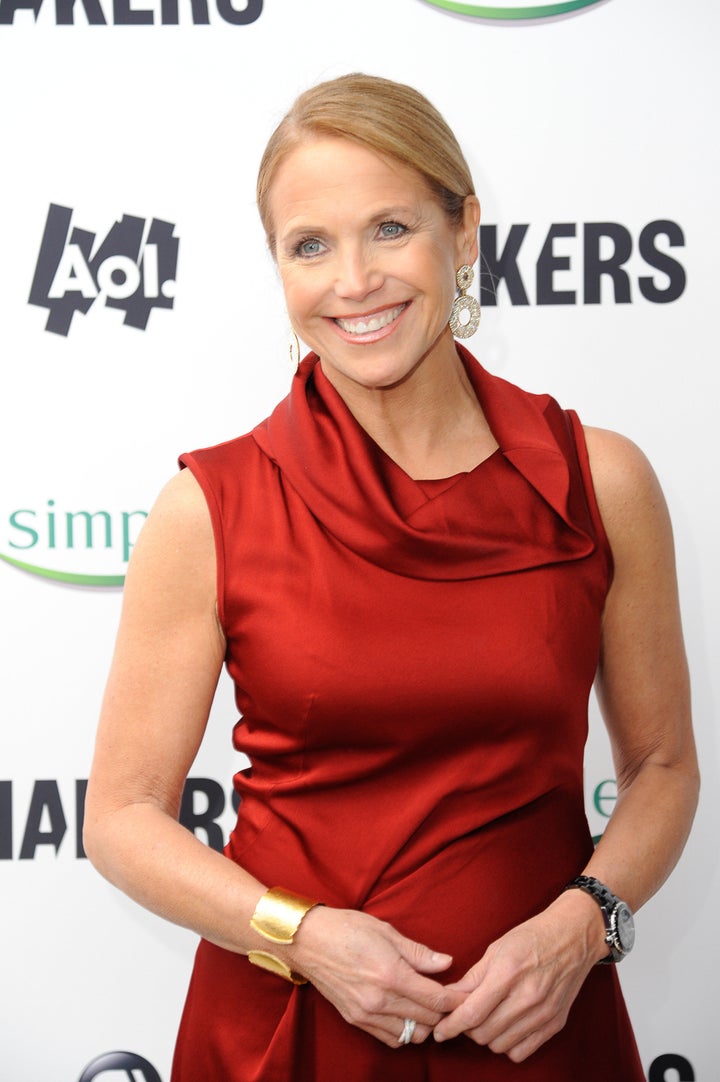 After 15 years of being single, Katie Couric recently said she was ready for a relationship that could lead to marriage.
All Katie has to do is look around and she'll find herself in great company with less than famous boomer women who are in the same situation she's in.
So what is happening here? Why are these dynamic, powerhouse women still single so many years after their marriages ended?
Katie and many women our age look great. They lead successful lives. And I'm sure (just as your friends say to you) Katie is probably told over and over again how she's such a great catch.
And she is. Katie has been a role model personally and professionally for many of us for decades now. We love her style, we admire her parenting and we feel like she could be a best friend.
So what is happening here? Why can't Katie, and so many powerful women of our generation, find a man to marry?
Powerful women like Katie usually want to date a man who is just like she is -- smart, successful and respected.
But the alpha male to whom Katie is attracted does not want to marry a woman who is a clone of himself. More than likely, this man is looking for a woman who will let him give, who will appreciate everything he does for her.
Women of our generation were rarely advised on how to receive from a man. If anything, we were taught we didn't need men in our lives. We were encouraged to become strong and independent women and we learned to take care of ourselves with or without a man's presence.
We've spent years fighting our way to the top of the corporate ladder becoming successful, powerful and influential women in our fields. We are used to making decisions and we know how to get things done.
We are the president at work and we are used to being the president at home. And we don't know how to turn that feeling off when it comes to men. We want equality in all areas of our lives.
The problem is when we want an alpha male, we are threatening the ingrained role in men's DNA from caveman days of needing to be the provider. An alpha male looks at Katie and doesn't know how to play the provider role of being able to give to Katie in a way that will make her happy.
The inability for boomer women to receive from a man is why boomer men often turn to younger women for companionship. It's not necessarily the eye candy he's looking for. It's the appreciation he craves that younger women give to him by joyfully receiving his gifts. Something women our age don't always do.
An alpha male wants to cherish his woman by showing her he can protect her financially, emotionally and physically to the best of his ability. This role makes a woman like Katie feel safe and protected. In theory, she likes his decisiveness, but in reality she often has a hard time letting him be the leader.
And the alpha man might love her mind but will quickly tire of competing with her for the leadership role.
So what is a powerful woman to do? A beta male is a better fit for Katie and other alpha women out there. These men will respect their alpha female and let her make the major decisions in the relationship.
In return, a woman of authority will cherish a man who doesn't mind taking a backseat. He may not have the job or status alpha females are used to, but he will have other qualities to offer the relationship that can be beneficial, like the ability to emotionally support in a way an alpha man can't. Wouldn't that be nice after a hard day at work?
What do you think? Tell us your thoughts in the comments.
Popular in the Community