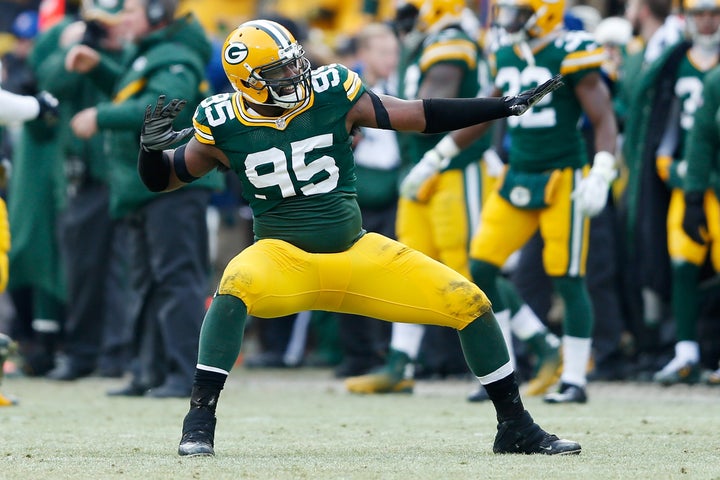 Jones was cited by police for marijuana possession at 12:29 a.m. the morning after the game, just hours after the Packers' plane returned to Green Bay following the loss, the Green Bay Press-Gazette reported on Monday. 
The classic "Do you know who I am?" card -- see: Witherspoon, Reese -- didn't work on the Packers' hometown cops. Jones was issued a citation at the scene, convicted on Feb. 10 and has since paid an $880 fine. The NFL followed up the conviction last Thursday by suspending Jones for the season opener against the Chicago Bears for violating the league's substance-abuse policy. 
"You know when the test is," one player recently told Bleacher Report's Mike Freeman. "Once you pass it, you can do as much as you want all year." 
Can we blame Jones for getting a quick start to the offseason following a crushing loss? Hardly. But he'd do well to avoid cliches. Scoring in a parking lot is so high school stoner flick. 
PHOTO GALLERY
2015 NFC Championship Game