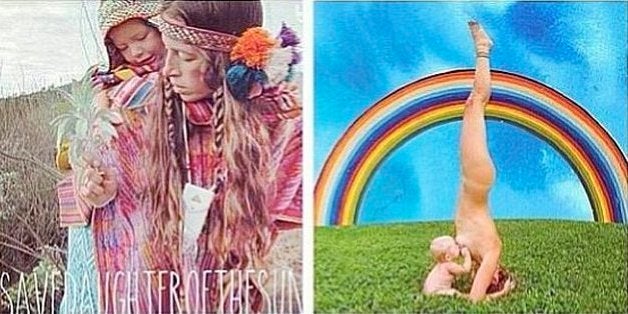 The Daughter of the Sun Instagram account run by Amy Woodruff, better known to many as "Naked Yoga Breastfeeding Mom" has been shut down, and fans are coming out en masse to get it back online.
Story continues below.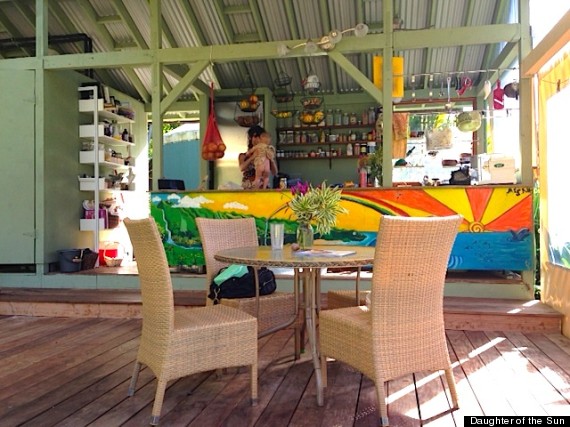 New readers flocked to Woodruff's blog and Instagram account. Her 10,000-follower fan base on the image sharing social network grew to 14,000 -- and Woodruff believes that some of them were either unhappy with what they saw there or coming to her feed with preconceived notions. The account was abruptly disabled on Thursday.
The Huffington Post reached out to Instagram to find out why Woodruff's account was shut down, and was provided with the following statement:
"Instagram has a clear set of community guidelines that make it clear what is and isn't allowed. While we cannot comment on individual accounts, we followed our usual protocol on this occasion and took action on content that broke our community guidelines. We encourage people who come across content that makes them uncomfortable to report it to us using the built-in reporting tools next to every photo or video on Instagram."
Woodruff says she is aware of Instagram's rules and none of the photos in her feed violated them. As The Cut's Maureen O'Connor describes it, "Her account was a thing of glory, featuring dreamy photos of her beautiful family swimming in volcanic pools in Hawaii, sipping juice from mason jars in Joshua Tree Park, and wearing flowers while praying in temples."
Now, Instagram users are rallying to have her feed reinstated, publishing images with the hashtag #savedaughterofthesun -- over 600 of them as of this writing -- in protest.
Agustin White, Woodruff's partner who actually took the original breastfeeding photo, has a response to these events as well. On Friday evening, Woodruff posted a statement from him in which he bolstered her earlier admissions that that photo was not staged, and went on to say:
"Instagram censoring Daughter of Sun's images is a joke to me. How any of her images could be considered pornographic is beyond me ... Hopefully this creates a healthy dialogue and helps to start opening peoples' eyes to how disconnected from mother nature we have become.


The way I see it, this is simply a controversy about how comfortable one is with his or her own human body."
In the interest of full disclosure, Woodruff also let readers know that Instagram has flagged her twice in the past, but said that before Instagram disabled her account this week, there were no photos she believed to be "at risk."
Then, she signed off emotionally. "If my Instagram account is not reinstated, then so be it! I will continue to create and share more beauty whether on Instagram or beyond! Let's not attach ourselves to the imagery but LIVE the actual message!" she wrote and encouraged readers to continue using the hashtag.
To see some of Woodruff's photos that were on Instagram, click through the gallery below.
Related
Before You Go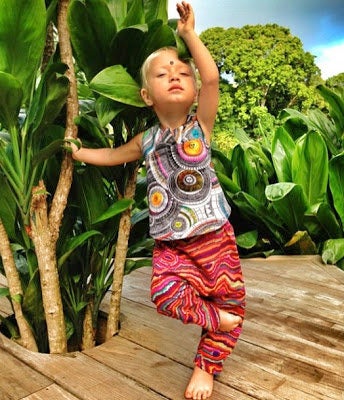 Photos by Daughter of the Sun