When Chris Daughtry has some downtime, there's one place you're likely to find him: at the movie theater.
"A lot of times I will literally go by myself and sit in the back row and sit and watch movies. Sometimes I'll do two or three in a day," he said. " I love going to the movies."
The 39-year-old rocker has managed to sneak in some theater visits recently. (He saw "Avengers: Infinity War" twice.) But mostly, he has been putting the finishing touches on the fifth studio album by his band, Daughtry.
Called "Cage to Rattle," the new set ― released July 27 ― is the group's first new full-length studio album in five years. It manages to maintain the sound you've come to expect from him but also push the envelope a bit.
"It's our version of rock now … We wanted to make sure we brought some guitars back in the mix," he told HuffPost at Build Series.
Still, he calls the album as a whole "a huge chance."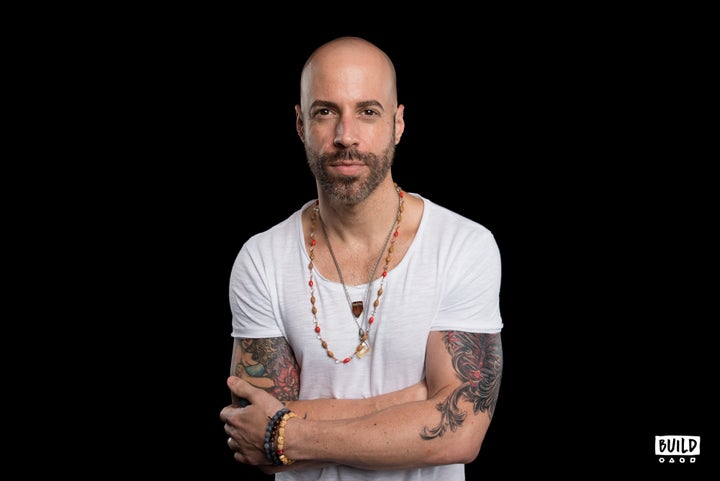 "There were times in the process when it felt just so daunting. And a lot of that pressure was put on by myself — the pressure that you put on yourself that you think is coming from other people. The expectations you think the fans have versus the expectations you have for yourself as an artist," he said. "You want to sound like you're evolving and not regurgitating things you've done in the past. It's all that internal dialogue … I finally just had to give in to the process and not be afraid to dive into the deep end, if you will."

Mixed in with some heavier rock tunes is a ballad, "As You Are," co-written by Deanna Daughtry, his wife of 18 years.
"My wife, Deanna, she used to write a lot of poetry as a kid. And this is something I found out about her later. And she brought these lyrics to me one day. And she was kind of dealing with some things internally," he said. "She just started writing some thoughts down and said, 'Hey, if you feel inspired, feel free to use this or whatever.' And she's done that in the past too, and I was kind of like, 'All right, cool.' I was dismissive a little bit, and I think it kind of bummed her out and made her recoil a little bit. So when this happened, I was like, 'I gotta really read this one this time and really take it to heart.' When I read it, it hit me, and I was really moved … I didn't really show it to her until I was finished. There were some tears shed."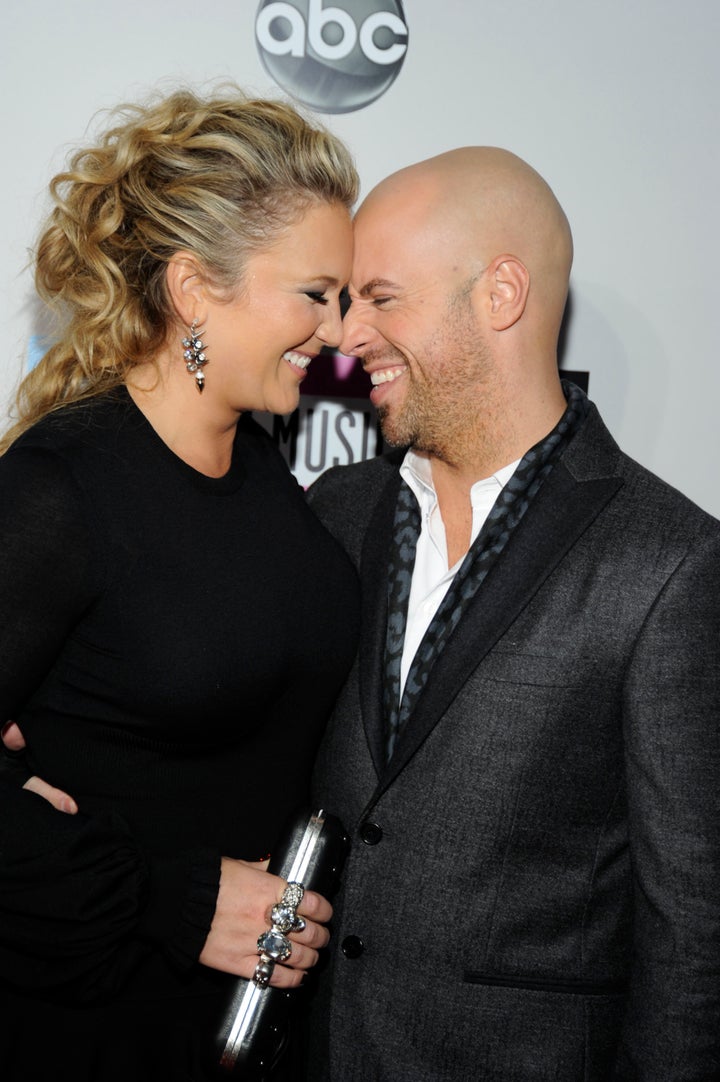 Chris Daughtry said the secret to their long marriage is what the song is about: They let each other be who they are, and that also means being OK with spending some time apart.
"The good news is she likes having her alone time as well," he said. "There are moments when she's like, 'When are you going back on the road?' Then I have to call my manager and say, 'We gotta book some shows,' to give her space some space."
And space she will get. The band just kicked off a summer tour and will be on the road through the fall behind the new album.
Wherever he goes, though, reminders of his time on "American Idol" aren't far. It has been over a decade since he competed on the show, finishing in fourth place in probably one of the most shocking "Idol" eliminations. He returned to perform on the Fox series finale in 2016 and was just as surprised as others to hear "Idol" would be returning to TV just two years later on ABC. Even more surprising to him were the reports that he had been tapped as one of the judges ― a rumor that made the rounds before the announcement that Katy Perry, Luke Bryan and Lionel Richie would assume those roles.
"That was news to me as well. I was getting all these phone calls from friends, 'Dude, congrats!' Congrats about what? What did I do? And then I read it, and I was like, 'Oh, they haven't called me.' And they still didn't. They never even mentioned it. They never even said, 'No.' They didn't say, 'Oh, by the way, I don't know how that got out. Sorry for all the confusion.' But it was more like, 'Nope, never happened.' I don't even know where it came from."
And just like that, he's back doing what he does best: writing and playing music, with the occasional movie viewing in between.
"I like to enjoy where I am and [focus on] what's next," he said.