One Michigan Republican National Committeeman promoted an article's claim that "part of the homosexual agenda is to get the public to affirm their filthy lifestyle," Slate reported Wednesday.
See Agema's Facebook post here (Credit: David Weigel/Slate).
In addition to labeling gays and lesbians as "filthy," the article -- penned by Frank Joseph, M.D. -- makes several aggressive accusations against the gay and lesbian community, including pinning homosexuals as child molesters.
"Because homosexuals can't reproduce naturally, they resort to recruiting children." the article adds. "Homosexuals can be heard chanting 'TEN PERCENT IS NOT ENOUGH, RECRUIT, RECRUIT, RECRUIT' in their homosexual parades."
Agema has been an outspoken opponent of gay and lesbian rights, voicing his strong opposition to same-sex marriage and domestic partner benefits.
In 2009, then-State Rep. Agema criticized Michigan Democrats for attempting to overturn Michigan's 2004 voter-approved ban on same-sex marriage, accusing the lawmakers of "subverting the will of the people."
"The people of Michigan have made it clear they are against same-sex marriages," Agema wrote in a statement. "Trying to push through a law that would recognize gay marriage in Michigan is subverting the will of the people, a misuse of power, and is pandering to large donors."
"This type of legislation weakens the most basic unit of our country, the family," Agema added.
A legal battle over Michigan's same-sex marriage ban is currently pending in U.S. District Court. However, U.S. District Judge Bernard Friedman decided earlier this month not to issue a ruling until the U.S. Supreme Court makes a decision on its two same-sex marriage cases, which were argued in the court this week.
In 2011, Agema took another swing at the gay and lesbian community by sponsoring a highly controversial bill that would ban domestic partner benefits for all public employees, including public university employees. The measure passed the Republican-controlled state legislature but was vetoed by Gov. Rick Snyder (R).
In defending his legislation, Agema wrote in a 2011 statement, "It is not the responsibility of taxpayers to support the roommates and unmarried partners of public employees."
UPDATE 3/28/2013: A group of Michigan Republicans -- led by Dennis Lennox, a Republican precinct delegate -- is now calling for Agema's resignation, releasing a statement Wednesday condemning Agema's "deplorable actions."
"This isn't about what we believe either politically or as women and men of faith," the statement read. "This is about common decency and realizing that you cannot win an election by insulting a wide swath of the electorate."
On Thursday, the national organization GOProud also weighed in on Agema's Facebook post, urging members of the Republican Party to "not tolerate rank anti-gay bigotry."
"When we fail to stand up to the bigotry displayed by people like Dave Agema, we give the left the opportunity to smear all conservatives and Republicans," Jimmy LaSalvia, executive director of GOProud, explained in a statement. "Dave Agema's comments do not reflect the conservative movement or the Republican Party."
"Our movement is a welcoming one and we are the movement that is offering common-sense solutions that will improve the lives of all Americans -- including gays and lesbians," LaSalvia added.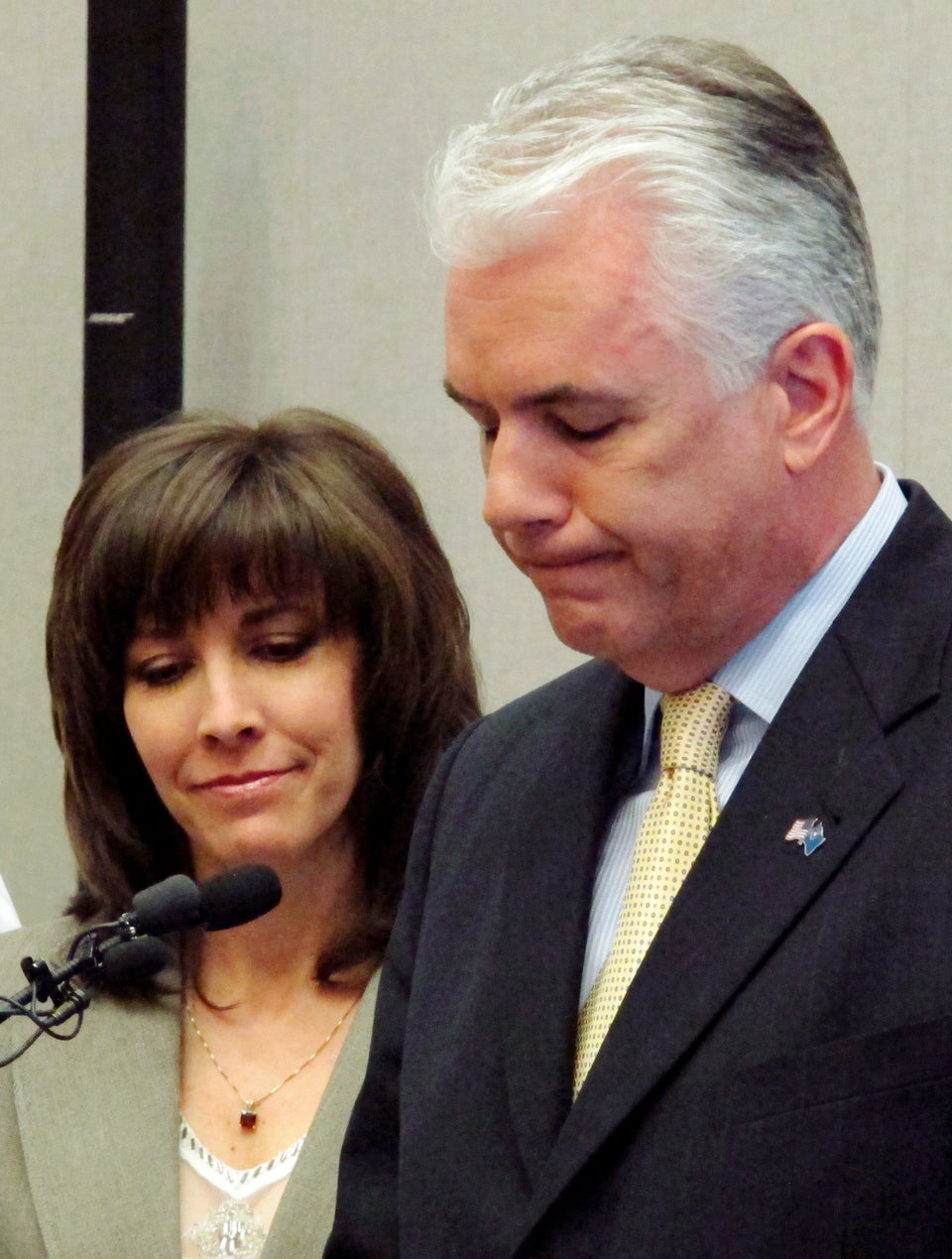 Biggest Political Hypocrites
Popular in the Community