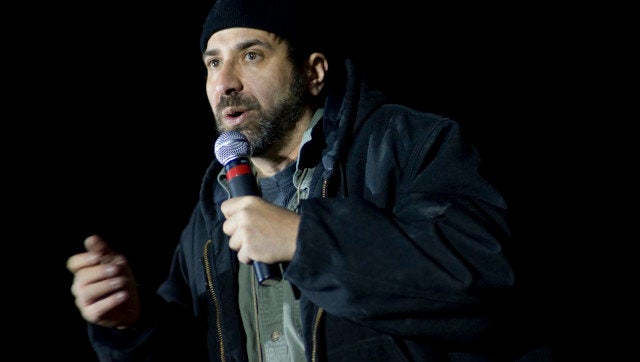 WASHINGTON -- Dave Attell, a comic's comic, has taken his love of vintage porn and made a television show about vintage porn. If you work hard enough at something, sooner or later it pays off.
Attell's current television show, "Dave's Old Porn," is currently airing Thursday nights on Showtime. He also begins a four-night run at the DC Improv on Thursday. If you're a D.C.-area fan of Attell's brand of dirty fun, you have options. (Out of the Beltway, your options may be more limited.)
The Huffington Post spoke with the well respected, popular and endearingly filthy veteran comedian about his new television show, stand up and porn.
The Huffington Post: Why did you want to host a show about watching porn?
Dave Attell: This is not really about me. I'm basically promoting this show for the retro porn fans. It's a tribute show. It's not a deep, analytical look at porn. It's kind-of a "Mystery Science Theater" of porn, a tip of the hat to the classics. This is kind one of the last places to do dirty, raunchy humor, it's why I like bringing on guys like Artie Lange.
HuffPost: You're on the second season of your show. It's quite different from your old show.
Attell: Yeah, it's a lot different. It's inside. It's very risque, it's very dirty. But classy dirty. It's erotic cinema.
HuffPost: Do you find a theme in the generations as to what type of porn they enjoy? Is it like music? Whatever you liked first, you're going to like now?
Attell: I guess you're right. Once you take to a porn it's your porn.
Don't get me wrong, all porn is good, but there's something about the late '70s and early '80s porn that is just wild, out-of-control. It's when it went from film to video. You see a lot of hilarious stuff. There's still a lot of story in it. When I bring out the young porn stars like Asa Akira, Jesse Jane, Kayden Kross and the younger people like Amy Schumer and Adrianne Curry, they keep asking, "What's all this talking? What's all this stuff?" It's kind of fun to watch them watch it.
It's like prom night. Once you pick out your date, it's yours.
I'm old so the '80s stars like Ginger Lynn and Christy Canyon, they were on this season, it was great to meet them. You see some of these amazing girls that you fantasized about and they take you through the scenes. I've road-tested every one of these films. So this is fun. Weirdly fun.
HuffPost: Your show is on Showtime. "Homeland" is on Showtime. Are you seeing any crossover political drama/vintage porn viewing habits?
Attell: This show is so far away from "Homeland." I guess you can say we're in Showtime's late night block.
We're unscripted, it's [a] low maintenance, really, really cheap production. I created a show with Stu Daly, the executive from Carson Daly's show, and we went in with Showtime with our initial pilot, they loved it and I had no idea how much work it would actually be. It's a green screen show and it takes a lot of time. The cool thing about it is Showtime lets it be uncensored. I could never do it anywhere else. It's porn.
HuffPost: Because it's copyrighted material, is there any chance this series will have a DVD release?
Attell: We licensed everything, we swap out music and all that other stuff.
I'd love to put out a DVD because we shoot an hour or so with the comics, Amy Schumer, Joe Rogan, Kathy Griffin, Judah Friedlander, Marc Maron, Artie Lange and some icons from the golden age of porn like Vanessa Del Rio, we shoot an hour, whittle it down to 25, 28 minutes. We have tons of extra material.
HuffPost: Who are your deal guests?
Attell: Joan and Melissa Rivers. I don't really know Joan. I'm a huge fan. I met Melissa at the AVN Awards and she's really cool. The two of them together on the "porn couch" watching these clips would be really great.
HuffPost: Will you do any political or any other type of D.C. material when you're at the Improv?
Attell: I think D.C. has some of the best comedy crowds. Everybody thinks they want to hear political humor but that's the last thing they want to hear, it's in their face all the time. They really kind of like regular comedy. Whatever you do. I'm known as a dirty, dick joke-y kind of guy. My crowds seem to love it and I hope that continues. It's really refreshing to hear a couple of dirty jokes when you're surrounded by the political stuff.
Dave Attell will be at the DC Improv Nov. 29 to Dec. 2.
Attell will be performing at The Patrice O'Neal Comedy Benefit on February 19 at the New York City Centre with Colin Quinn, Jim Norton, Bill Burr, Robert Kelly, Rich Vos, Keith Robinson, Ian Edwards, Will Sylvince and Marina Franklin.
Related
Before You Go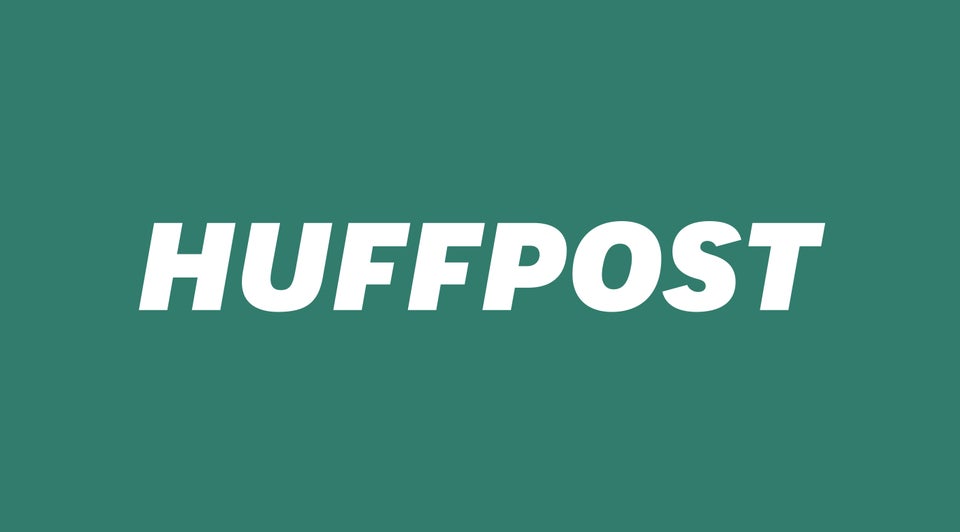 Remembering Patrice O'Neal
Popular in the Community