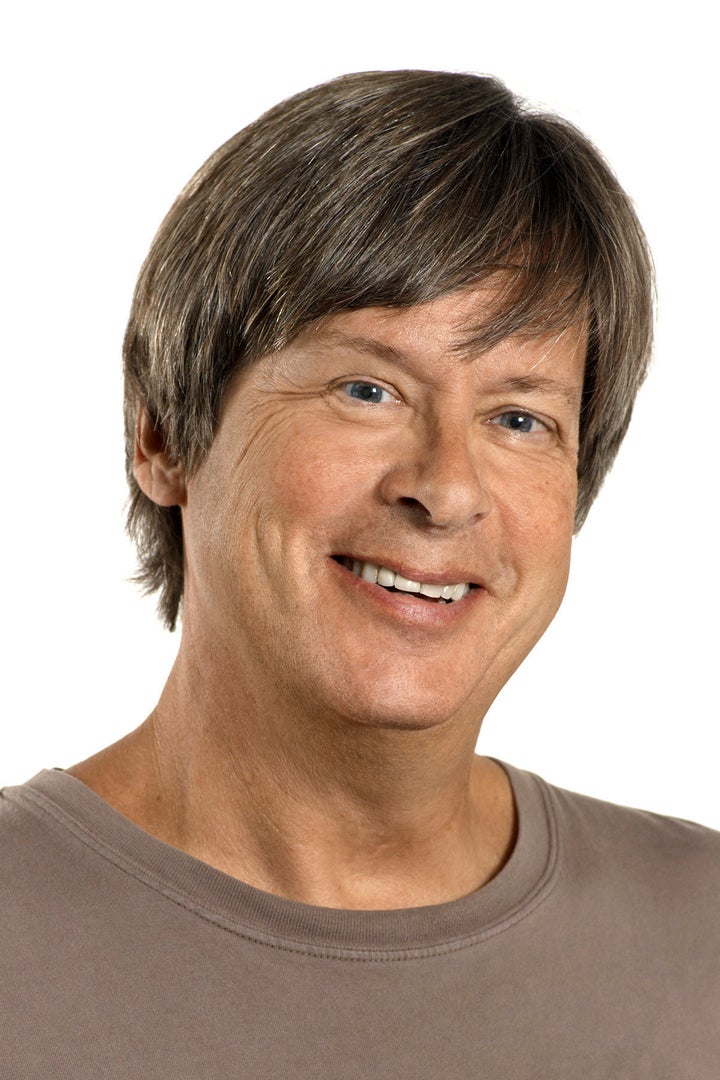 Granted, many of our local weird news stories -- like the "Causeway Cannibal" -- are more downright sad than simply funny.
Barry still writes the occasional Herald column, but his focus has moved to books. In 2006, he released a young adult series spun from Peter Pan mythology called Starcatchers, and in 2010, he penned "I'll Mature When I'm Dead."
HuffPost Miami spoke with Barry to talk his favorite 'only in Miami' moments and the usefulness of Miami's badass reputation.
Years in Miami: 
I moved here from the United States in 1986.
What's your first Miami memory?
I arrived at the airport, rented a car, and immediately became lost. At a stoplight, I noticed that the car next to me had what appeared to be bullet holes in the driver's-side door.
Current neighborhood:
Coral Gables
Current gig:
I write books and occasional Miami Herald columns.
Top three 'Only in Miami' moments?
--The time a 73-year-old motorist, apparently unaware that he was doing anything wrong, was stopped by police driving his Chevrolet Cobalt... on Runway Nine of Miami International Airport.
--The time two men caught a six-foot shark in Biscayne Bay and decided to sell it to a fish wholesaler. They had no car, so they took the shark – which was still alive – onto the downtown people mover at rush hour. Tragically, it didn't bite anybody. But still.
--The time cocaine smugglers, fleeing from a U.S. Customs jet, threw 20 bales of cocaine out of their aircraft, and one of the bales nearly hit the chief of police of Homestead, who was speaking at a Citizens Crime Watch meeting.
What's your idea of a perfect day in Miami?
It'd be sunny, high 70s or low 80s, and humidity somewhere below the usual four million percent. I'd put the convertible top down and drive across the Rickenbacker Causeway to Key Biscayne, where I'd stop at the Oasis, a little shack that sells the best Cuban takeout food in Miami. I'd get a medianoche and take it to Crandon Park and eat it on the beach with a cold beer.
You're headed to the Beach. Prefer 395 or 195?
I used to take 395, but lately I've been avoiding it because of the risk of cannibal attack. So now I take 195, unless the traffic's really bad, in which case I take drugs.

Where do you take out-of-towners?
Usually I take them to Scotty's Landing, a great casual waterside restaurant in Coconut Grove. It's a little hard to find, but locals love it. Sometimes I also take visitors to South Beach, because the people-watching there is highly entertaining. The most historic bar in Miami is Tobacco Road, a fine place to get a beer and a burger at 3 a.m.
Miami needs a motto. Any suggestions?
For years I've been pushing: "Come Back to Miami – We Weren't Shooting at You."
Is Miami really all that more violent than the rest of America or is everyone outside of a Florida just a bunch of wimps?
Miami's actually a lot safer these days than it used to be, but I kind of like the fact that we still have a badass reputation. So don't tell anybody.
Which recent Miami news story would make a great rock band name?
Python Invasion.
Miami is known for being rife with corruption. It's also known for its high number of lizards. Coincidence?
No.
A Japanese carmaker wants to build a custom vehicle for South Florida driving. What "extras" could make driving around here more endurable/survivable?
A front-mounted machine gun.
What are three Spanish phrases you need to know if you are going to live in Miami?

-- Una cerveza, por favor.
-- Una otra cerveza, por favor.
Last big project you did:
I just finished a novel, set in Miami, called "Insane City."
Upcoming projects you're working on:
My friend and bandmate Ridley Pearson and I just started a three-book young-adult book series for Disney.
Why do you hate Miami?
It's insanely disorganized.
Why do you love Miami?
It's insanely disorganized.
What are three local meals you can't live without? 
Churrasco, Pollo vaca frita, medianoche
In a word or two or three, Miami is...
Never, ever boring.
Watch Barry tackle everything from fatherhood to celebrityhood to colonoscopies in the below video:
Calling all HuffPost superfans!
Sign up for membership to become a founding member and help shape HuffPost's next chapter
BEFORE YOU GO