The cast of the franchise publicly opposed Disney's decision in an open letter of support for Gunn, which asked the company to reinstate the director.
On Sunday, a fan asked Bautista on Twitter if he had any plans if Gunn wasn't reinstated for the upcoming third installment of the film series.
"I will do what Im legally obligated to do but @Guardians without @JamesGunn is not what I signed up for," he responded. "GOTG w/o @JamesGunn just isn't GOTG. Its also pretty nauseating to work for someone who'd empower a smear campaign by fascists #cybernazis . That's just how I feel"
Last month, Disney fired Gunn after far-right media figures who had pushed the Pizzagate conspiracy theory unearthed offensive tweets involving pedophilia and rape that Gunn posted between 2008 and 2011. Gunn apologized for the tweets, which he described as "offensive jokes."
Bautista in particular has emerged as an outspoken advocate of Gunn.
Although Bautista is legally contracted to be in the movie, the former wrestler reportedly told the entertainment site ShortList on Monday that he'll work to get out of his contract if production company Marvel doesn't use the script that Gunn apparently already turned in.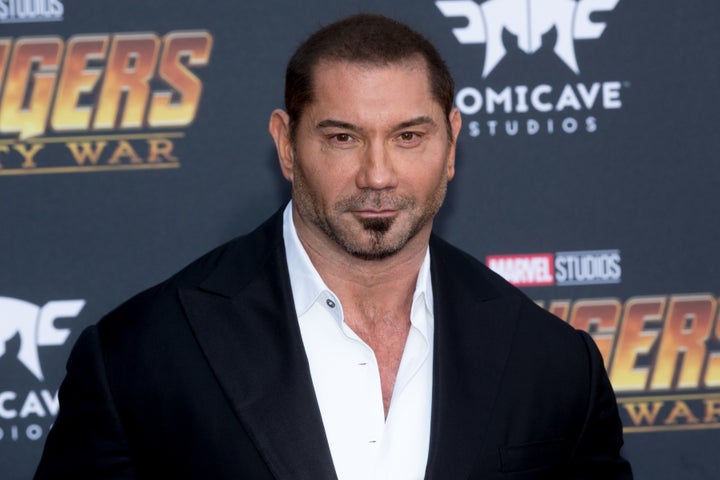 "Where I'm at right now is that if [Marvel] don't use that script, then I'm going to ask them to release me from my contract, cut me out or recast me," Bautista reportedly told ShortList. (His publicist did not respond to numerous calls from HuffPost to verify his comments.) "I'd be doing James a disservice if I didn't."
"Nobody's defending his tweets, but this was a smear campaign on a good man," he added. "I spoke to Chris Pratt the day after it happened and he's a bit religious so he wanted time to pray and figure it out, but I was more like: f*ck this. This is bullshit. James is one of the kindest, most decent people I've met."
Bautista told ShortList that he doesn't think his push will lead Disney to rehire Gunn, but he hopes "it opens people's eyes to James' character."
Neither Disney nor Marvel responded to HuffPost's requests for comment.
Calling all HuffPost superfans!
Sign up for membership to become a founding member and help shape HuffPost's next chapter