A Virginia congressman is coming under fire for a tone-deaf remark made to a woman in jail who has a drug addiction.
Rep. Dave Brat was visiting an addiction support group at the Chesterfield County Jail in his home state on Wednesday and listening to an inmate speak about the struggles she would face when she was released.
The Republican lawmaker's response suggested he is suffering from a severe empathy deficit.
"You think you're having a hard time ― I've got $5 million worth of negative ads coming at me," he said, according to NPR reporter Ben Paviour. "How do you think I'm feeling? Nothing's easy. For anybody."
"You think I'm a congressman, 'Oh, life's easy, this guy's off having steaks every day,'" he said. "Baloney. I've got a daughter, she's got to deal with that crap on TV every day."
"So it's tough," Brat continued. "No one out there's got some easy life. Right?"
You can hear the exchange in this tweet:
Brat may have had a sudden moment of clarity because he eventually acknowledged that the challenges these prisoners faced might be a teensy bit more difficult than his.
"And you've got it harder," he acknowledged, according to Paviour. "I'm not dismissing that. You've got some fierce, real anxiety with coming up with a job or whatever. And what you've got to find is a support system."
Brat's challenger condemned his remarks, calling them "an affront to every person in recovery and the Virginians who die daily due to their addiction."
However, Brat is getting support from another person with a notable empathy deficit: President Donald Trump.
In response to HuffPost's request for comment, Brat's communications director, Mitchell Hailstone, sent a long Facebook post from Chesterfield County Sheriff Karl Leonard, who said Brat's visit had been mischaracterized by the media.
"It is a shame," the sheriff wrote, "that what was supposed to be a visit to focus on finding solutions to an issue that is killing tens of thousands of Americans a year has turned into a political matter." Leonard praised Brat for "stepp[ing] away from the campaign trail" to learn more about the opioid crisis.
Unlike many, she said she actually appreciated Brat's response.
"It was like a sense of relief, like I'm not alone," she said. "Somebody this important, this big, is got the same things going on, like being overwhelmed. It made me feel like at ease."
Her reaction differed sharply from that of Kim Myers, an employee of Leonard's Heroin Addiction Recovery Program who was also at Wednesday's meeting.
"How could you compare yourself to someone who's going to get out and not be able to get a job, and not be able to get housing, and has to pay all these fines and restitutions for being in jail?" Myers told Paviour. "Personally, I felt attacked."
This story has been updated to include comments from Sheriff Karl Leonard, Paris Mines and Kim Myers.
Before You Go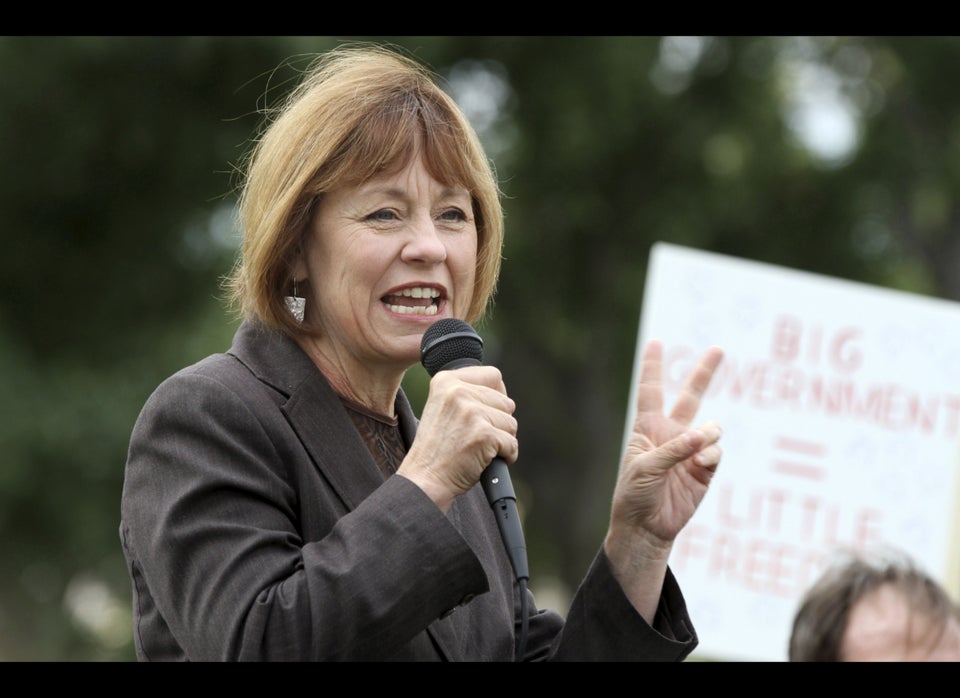 The Top 20 Craziest Quotes by Tea Party Candidates
Popular in the Community