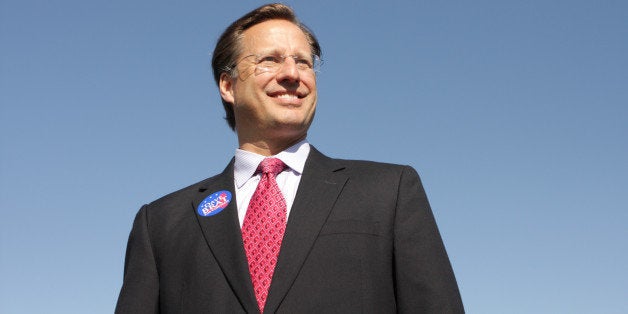 WASHINGTON - Dave Brat, the insurgent who knocked off Eric Cantor with a hardline anti-immigration message, has hired the GOP firm that does pro-immigration reform messaging for Mark Zuckerberg's FWD.us, sources familiar with the arrangement told HuffPost.
FP1 Strategies, one of the political consulting firms that helped Zuckerberg launch his immigration lobbying group in 2013, will presumably help Brat sharpen his message ahead of the November general election. He will face Democrat and fellow professor Jack Trammel in the race to succeed Cantor. Beyond Zuckerberg's group, FP1 works with a host of establishment national Republican organizations -- the very ones Brat ran his campaign against.
Brat shockingly bested the House majority leader in Virginia's Republican primary in June. The tea party candidate centered his campaign around immigration ahead of the primaries, accusing Cantor of embracing amnesty and backing an open border. Cantor hit back against the accusations and moved to block immigration legislation in the House ahead of the primary to show his tough stance.
Jesmer also runs Washington operations at Zuckerberg's lobbying firm. The tech-funded FWD.us is pushing for comprehensive immigration reform.
Brat has had no problem raking in donations since his Cantor defeat, even securing support from former vice presidential candidate Sarah Palin's PAC last month.
Sign up below to get Ryan Grim's occasional newsletter
REAL LIFE. REAL NEWS. REAL VOICES.
Help us tell more of the stories that matter from voices that too often remain unheard.
BEFORE YOU GO
PHOTO GALLERY
Eric Cantor