Rep. Dave Brat (R-Va.) argued Tuesday that one of the best things the United States could do for the environment was grow the economy, because rich people like clean air and water.
Brat made the comments during a contentious town hall in Blackstone, Virginia, where he was heckled for a little over an hour. It was one of a number of similar events around the country in which constituents angrily confronted members of Congress in their home districts.
His answer on the environment came after he was asked what he would do to protect the Environmental Protection Agency. After saying that he agreed with the agency's mission of providing clean air and water, Brat went on to say that the best way to guarantee those resources for a country was economic growth.
"I worked at the World Bank, and they're very interested and they have departments that do clean air and clean water. And guess what the No. 1 thing you can do to have clean air and clean water is? Increase your economic growth. Rich people, it turns out, like clean air and clean water," Brat said, immediately earning loud boos from the crowd.
Brat responded by saying he didn't think he had said anything controversial, and then went on to ask the crowd, "Do you want to be poor or do you want to be rich?"
He went on to compare the United States to Brazil.
"If you look at Brazil and the trade-offs they had on a clean environment," Brat said. "They put their own living on a day-to-day basis, chopping down forests, et cetera, versus growing the economy, versus cleaning the environment. They're in a hard spot. We're not in a hard spot. We have the cleanest air and the cleanest water." Someone in the audience immediately shouted, "What about Flint?" referring to the Michigan city where the water was contaminated by lead and residents have gone more than 1,000 days without reliably clean drinking water.
Brat also tried to repeatedly plug his book during the town hall, but the joke fell flat, according to The Washington Post. Asked how the country would pay for a wall on the border with Mexico that President Donald Trump wants to build, Brat simply said, "Easily."
The Virginia congressman initially said that he was too busy to hold an in-person town hall in his district, prompting anger from many of his constituents who noted that he was scheduled to appear at an "tele-town hall" with Rep. Paul Gosar (R) in Arizona this month. Gosar told The Arizona Republic that he and Brat will not be taking questions from the audience. A group of about 50 constituents had organized an effort on Facebook pressuring Brat to hold a town hall.
Speaking at a private event last month, Brat acknowledged he knew his constituents were angry, but dismissed the ones trying to confront him as "paid activists." There is no evidence to support that claim.
"Since Obamacare and these issues have come up, the women are in my grill no matter where I go," Brat had said. "They come up and say, 'When's your next town hall?' And believe me, it's not to give positive input." Brat later said he should have chosen his words better.
After Tuesday's contentious event, Brat told the Post, "I thought it was going to be worse."
Support HuffPost
The Stakes Have Never Been Higher
Before You Go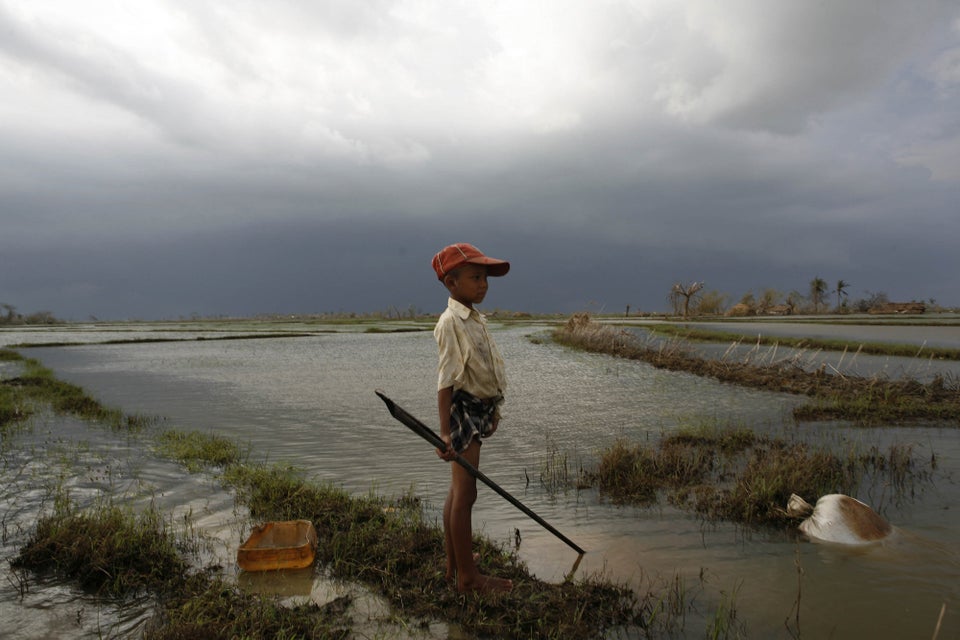 Climate change seen from around the world
Popular in the Community