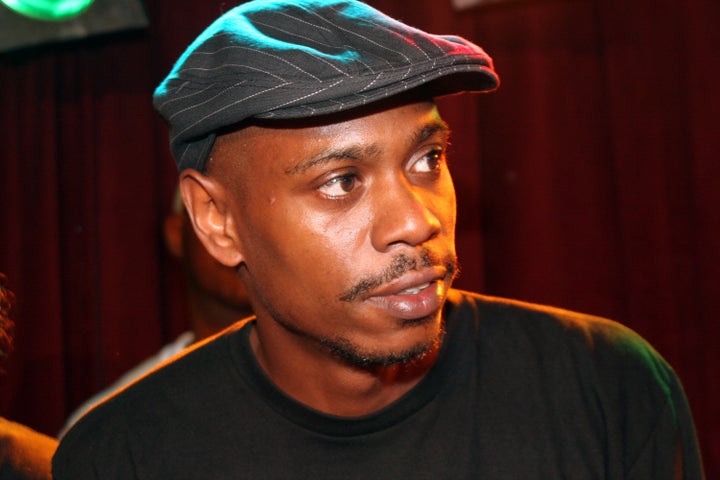 Scary as it might seem, this is not the plot for the latest B-rate dystopian novel available at a bookstore near you. This is your life. 
The conservative National Review published an article Thursday with the aforementioned title in which author Michael Taube explains how Dave Chappelle came to have "his share of conservative fans."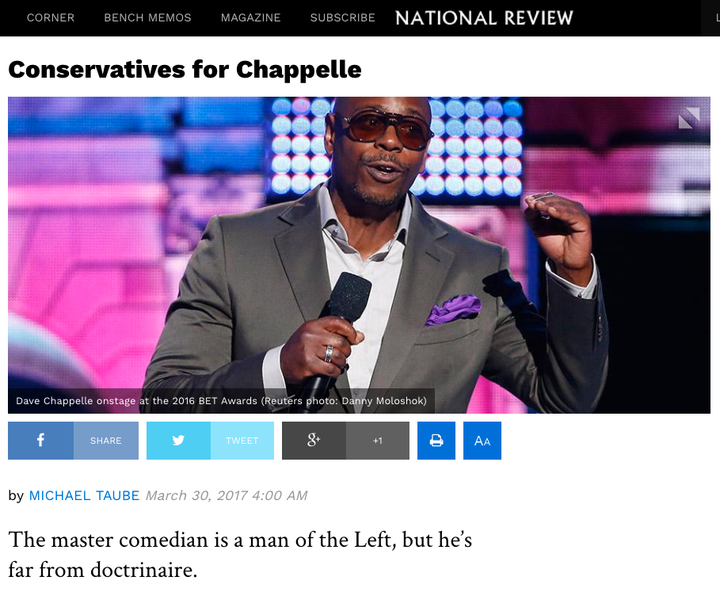 It is just one article, but the piece feels like the climax of what has been an odd few days for Chappelle. Since Netflix released two of his specials last Tuesday ― his first since 2004's "For What It's Worth" ― the comedian has faced criticism for comments made in them about the LGBTQ community and sexual assault.
"Chappelle's reputation rests heavily on the notion that he's smarter and funnier than anyone else in the game. This … is not smart. It's ignorant. It's lazy. It's cruel," wrote Seth Simons in Paste. "If Chappelle indeed made $20 million for each of these specials, then he made $1.7 million to call someone a tranny."
Meanwhile, conservative publications like the National Review have celebrated him. The website ChicksOnTheRight.com ran the headline, "Dave Chappelle Lays Down A Truth Bomb About Planned Parenthood." Tweets like this happened:
It's an odd turn of events for man who was once something of a hero to the left, or at least one of its voices. As recently as last November, he arrived at "Saturday Night Live" just days removed from the election and gave a stirring monologue about the then-president-elect. In March, he showed up at his village council meeting in Yellow Springs, Ohio, and called for a more progressive police force. 
Yet here we are. It is 2017, and Dave Chappelle, due to his trouble keeping up with the world around him, has ostracized himself from his base, and started to gain a new one entirely on his right. What a world. 
You can support the ACLU right away. Text POWER to 20222 to give $10 to the ACLU. The ACLU will call you to explain other actions you can take to help. Visit www.hmgf.org/t for terms. #StandForRights2017
REAL LIFE. REAL NEWS. REAL VOICES.
Help us tell more of the stories that matter from voices that too often remain unheard.
BEFORE YOU GO
PHOTO GALLERY
Comedy Wildlife Photography Awards 2016