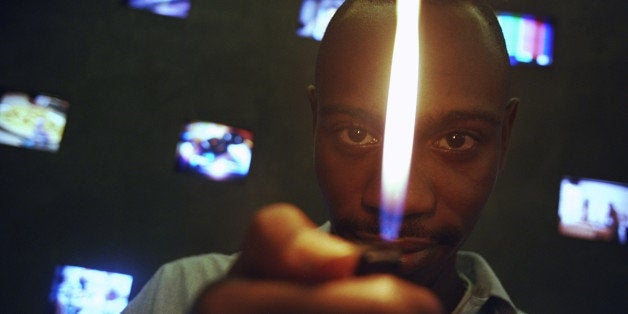 From where we're standing, Dave Chappelle's latest project -- a 15-city tour with fellow comedians Flight of the Conchords -- isn't exactly off to a great start.
But Chappelle fans have been here before. And "meltdowns" and mic-drops aside, Chappelle's comeback (and his rise to fame as a whole) may actually serve as a study in why success is rarely ever one-size-fits-all. Beyond his claim to comedic greatness, Chappelle has made a name for himself by doing things his own way, on his own time, and with little regard for conventional definitions of success.
Here's a look at 8 ways Chappelle –- perhaps more than any other entertainer currently at work -- has defied the status quo and prompted us to rethink our definition of success.
Maintaining a healthy distrust of fame.
"Fame for me is like a place, a country I'm taking a tour through. You just don't walk around feeling like 'I'm a goddamn star.' You walk around feeling like you," Chappelle said.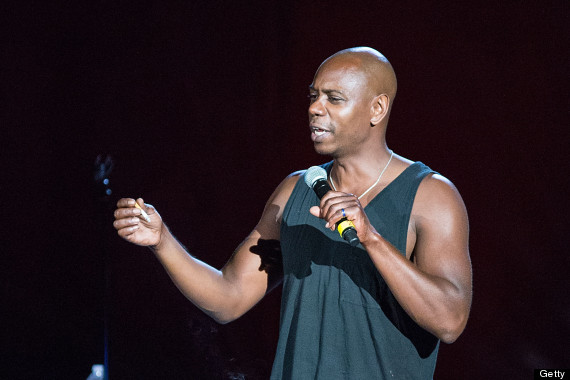 Anticipating criticism.
When Chappelle decided he would not continue a Hartford, Connecticut show that was being disrupted by hecklers last month, he responded to a voice in the crowd: "I'm going to have to read about this shit for months." Chappelle stood his ground against the kind of behavior that some say prompted him to abandon the spotlight back in 2005 and walked off stage anyway.
Shrugging off the weight of white consumption.
In 2005, Chappelle passed on a reported $50 million contract with Comedy Central, later citing his discomfort with the response to his racially-charged humor from white audiences. "I want to make sure I'm dancing and not shuffling," he told Time magazine, alluding to what Ebony magazine's Lesli-Ann Lewis describes as "a long history of asking African-Americans to endure racism silently," and white audiences' demand for black actors to continue to shuck and jive.
Cultivating a sense of mystery in an era of overexposure.
Although he's currently on tour, Chappelle hasn't stepped fully back into the spotlight since he decamped for South Africa back in 2005 and then for rural Ohio, where he lives with his wife and children. He doesn't even have a web site, joining Twitter last year -- but quitting after just 11 tweets. Staying true to his roots.
While he has stayed away from movies and television, Chappelle drops in on comedy clubs often, usually in surprise appearances that only generate more buzz about a comeback. Chappelle began his career on the comedy club circuit in Washington, D.C. Since he was still in high school and underage, his mother often had to accompany him as a legal guardian.
Keeping it simple.
As Jason Zinoman put it in The New York Times, Dave Chappelle "only needs a microphone and a stage to lay claim to greatness." No TV sets or costumes or even his former entourage of fellow comedians and assistants. "I almost didn't make it," Chappelle said during what Zinoman describes as a "frazzled" appearance in Richmond, Va. in June. In the monologue, Chappelle explains that he showed up at the airport before buying a ticket. "I didn't plan ... I used to have people do that ... Now, not as many people do," he said.
Practicing patience.
Zinoman also notes that Chappelle's style of comedy has become increasingly distinct from the typical comedy club sets and his former quick-joke delivery. "His new material stretches the limits of stories, telling long, herky-jerky tales propelled by quick pivots in tone and perspective." Zinoman describes the new Chappelle as an extremely patient comedian with a commitment to "establishing scenes, mapping out descriptions of characters that are almost literary in their detail."
Rejecting accolades for living a normal life.
During one of his earlier comebacks, Chappelle made fun of people who congratulated him on leaving TV with his integrity intact, saying, "That's great: I'm going to go home and make my kids some integrity sandwiches."
Calling all HuffPost superfans!
Sign up for membership to become a founding member and help shape HuffPost's next chapter
BEFORE YOU GO
PHOTO GALLERY
Daily Habit Of These Outrageously Successful People