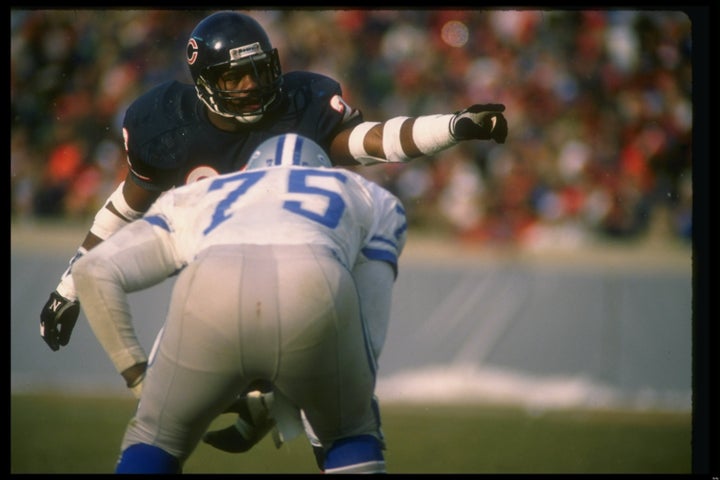 According to news reports this week, former Bears safety Dave Duerson had filed for bankruptcy in Florida in September, only a few months before committing suicide last Thursday.
Duerson reportedly faced $14.7 million in liabilities, according to the bankruptcy filings. He also claimed $34.6 million in assets, but that was almost exclusively from a judgement in a 2004 lawsuit by his company, Duerson Foods. The judgement still remains uncollected.
Aside from that sum, though, Duerson's personal finances were in a sad state for a two-time Super Bowl winner. The Chicago Tribune has more from the bankruptcy papers:
Duerson's other listed assets include: a Northern Trust checking account with $846, and a 2002 Cadillac Escalade with 140,000 miles, valued at $5,750. ...

Besides [ex-wife]Alicia Duerson's $70,000 claim, creditors with unsecured claims include: the state of Wisconsin, with a $47,315 tax claim; Associated Bank, owed $4 million in a 2006 debt; Bank of America, $23,149 in credit card purchases; Greenline Capital Partners, with a 2006 promissory note of $9 million; and Kenosha Area Business Alliance, $573,502.

The September filing listed Duerson's year-to-date income as $16,800.

In an October filing, Duerson also listed items he had in $379-a-month public storage in Morton Grove: a Chippendale desk purchased new in 1998; a remote-control "high rise bar"; a dismantled 1987 Brunswick pool table; four black metal bar stools and two black directors' chairs.

Duerson's ex-wife has accused him of concealing certain assets, failing to list, for example, his two Super Bowl rings and his trophy for the Walter Payton Man of the Year Award in 1987, as UPI reports. His bankruptcy lawyer told the Tribune that those had been donated to the Dave Duerson Foundation, and were set to be displayed in a sports hall of fame.
Last Thursday, the former Chicago Bear committed suicide by shooting himself in the chest. His family donated his brain to Boston University for its study of chronic traumatic encephalopathy (CTE), a condition caused by repeated brain trauma that has led to depression and suicide in other former players.
Related
Popular in the Community