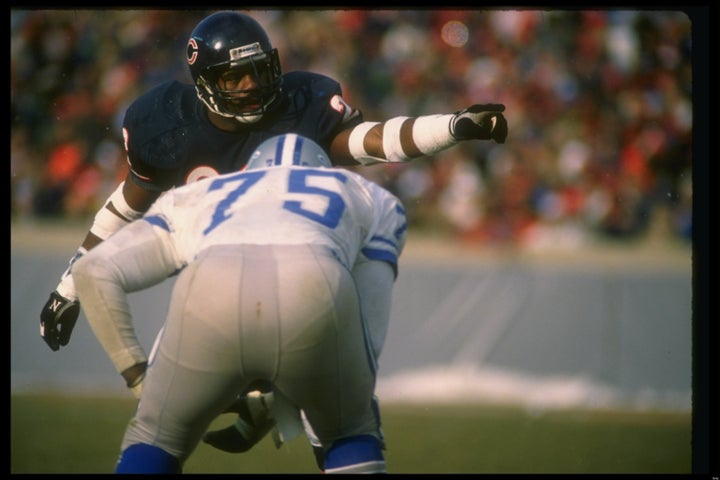 CHICAGO (AP)--Dave Duerson, a four-time Pro Bowl safety who played on Super Bowl winners with the Chicago Bears and New York Giants, has died. He was 50.
The Bears released a statement Friday saying they were "stunned and saddened" by the news and called Duerson "a great contributor to our team and the Chicago community."
"Today is a difficult day for all of us who loved Dave," the team said. "We'll miss him. Our prayers are with his family."
Miami-Dade Police Detective Robert Williams says the body of a Dave Duerson was found Thursday in Sunny Isles Beach, Fla. Computer records show that the Duerson who lived at the address was born the same month and year as the player.
Investigators have not determined the cause of death. Williams says detectives are awaiting the medical examiner's report.
Duerson's ex-wife, Alicia Duerson, told NBC Chicago that he "loved and cherished his family" and was "extremely proud" of Notre Dame and the Bears.
A native of Muncie, Indiana, Duerson was a third-round draft pick by the Bears in 1983 out of Notre Dame and became a key figure on one of the greatest defenses ever assembled.
Who can forget the 1985 team mauling opponents while shuffling all the way to the championship with Hall of Famers such as Mike Singletary, Dan Hampton and Richard Dent up front? With Todd Bell sitting out the entire season, Duerson played a big role in the backfield with five interceptions that year and made the first of four straight Pro Bowls.
"He was a great player for us," coach Mike Ditka told the Associated Press. "He stepped in and did a great job. It's very sad."
A year later, he picked off a career-high six passes while setting what was an NFL record for sacks by a defensive back with seven. That mark stood until 2005, when Arizona's Adrian Wilson(notes) had eight.
Duerson would go on to win another Super Bowl with the 1990 Giants after being released by the Bears and spent three years with Arizona before retiring after 11 seasons.
Emery Moorehead, a tight end on the '85 team, said: "He was a man's man. Smoked cigars. Just a personable guy. ... He had a lot of people that loved him everywhere."
"Our hearts go out to the Duerson family and to all those who knew Dave," Notre Dame athletic director Jack Swarbrick said in a statement. "In addition to being a great football player, Dave represented himself and the University in so many other ways as a team captain, as well as through his work with the Monogram Club and the Board of Trustees. You couldn't help but be impressed by him when you met Dave Duerson, and I think that was the reaction from anyone who was ever around him."
Ray Ellis, the sports channel director at Voice America Sports, where Duerson had a weekly radio show streamed live over the Internet, said he tried reaching Duerson on Thursday when he didn't host his regular program.
Friday morning, a friend informed Ellis of Duerson's death.
"If you looked at him visually, Dave Duerson looked like he could play strong safety today," Ellis said.
He added that Duerson recently told him he'd gotten engaged and planned to marry in late spring or early summer.
Ellis said Duerson's show wasn't typical sports talk. He talked about a range of subjects and liked to highlight athletes' accomplishments and good work off the field.
"There was so much more to Dave than being a former Chicago Bear," Ellis said. "Dave took pride in his accomplishments off the field."
Support HuffPost
The Stakes Have Never Been Higher
Related
Popular in the Community