"I can't believe I get to dress up like David Letterman and interview Alice Cooper," Grohl declared.
We can't believe it either.
But there they were, with Grohl disguised as Letterman in his Santa-like beard, and Cooper stained with fake blood for the ghoulish holiday.
The two discussed pre-concert rituals, which really served as an excuse for Cooper to throw knives at a photo of Matt Damon. Good to know that Kimmel's comical feud with the actor could carry on without him.
Cooper then related a spooky anecdote about the time he and Aerosmith guitarist Joe Perry were coming off rehab stints and they stayed together in a New York house to write a song. But loud noises in the basement and other unexplained events cut their plans short.
Said Cooper: "It's not like the movies where you go, 'Let's get a flashlight and go down and see what it is.' No, we were out the door."
Hear the scary details above.
Related
Before You Go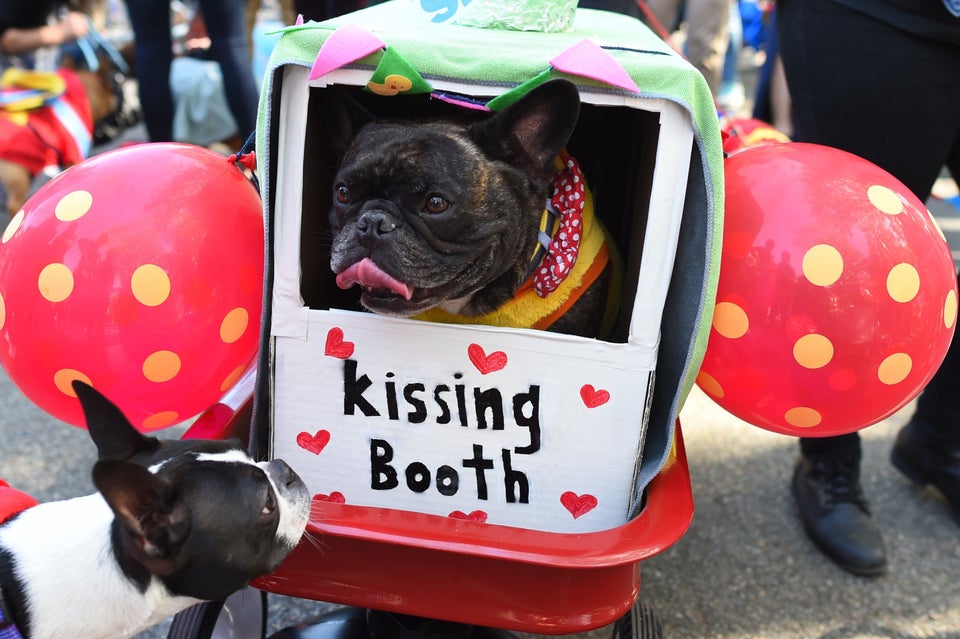 Halloween Dog Parade 2017