Dave Grohl's 8-year-old daughter Harper clearly takes after her dad.
Grohl and the rest of the Foo Fighters played at Secret Solstice, a music festival in Iceland, on Friday, and during their set, Harper joined the band to show off her drumming skills. Grohl told the crowd his daughter had asked to learn how to play the drums just a couple of weeks ago.
"About two weeks ago, my daughter said, 'Daddy, I want to play the drums.' And I said, 'OK, you want me to teach you?' And she said, 'Yes,'" Grohl told the crowd. "And then I said, 'Do you want to get up in front of 20,000 people in Iceland and play?' And she said, 'Yes.'"
The 8-year-old then played the first song she'd learned, Queen's "We Will Rock You."
The crowd clapped along with Harper while Foo Fighters drummer Taylor Hawkins took over vocals. Queen even gave their approval of Harper's performance by tweeting a YouTube video of it.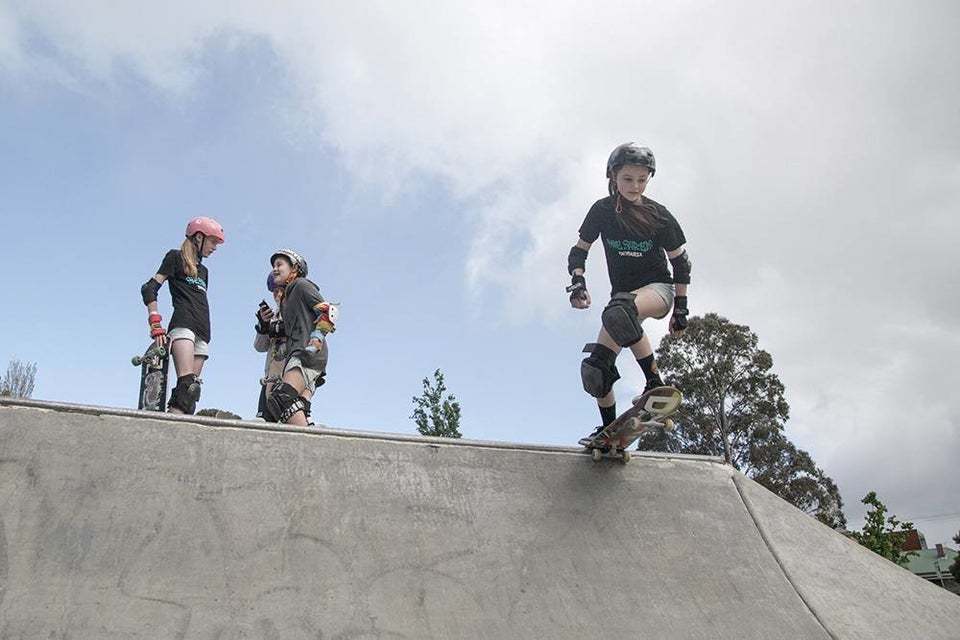 Awesome Photos Of Girls Who Love To Shred