It's common for people who survive a traumatic event to retell the story over and over, trying to make sense of the seemingly incomprehensible. Tragedies defy reason; they shatter our sense of order. Explaining the story -- attempting to fit all the jumbled pieces back into place -- can be profoundly healing.
For Jane's Addiction guitarist Dave Navarro -- who recently produced a feature-length documentary exploring the darkest moment of his life, the murder of his mother, Connie -- the experience was emotionally taxing, and infinitely valuable.
"The truth is, there were times when I wasn't sure if I wanted to tell it," Navarro said in a phone interview with The Huffington Post. "But I think on a therapeutic level, it was worth seeing through. ... The rewards have been revealing themselves as they go."
"Mourning Son" is directed by Navarro's best friend, Todd Newman, giving the film an intimate feel. Together, the friends explore the circumstances surrounding Connie's death, and examine how a single traumatic incident fundamentally shaped the rest of Navarro's life.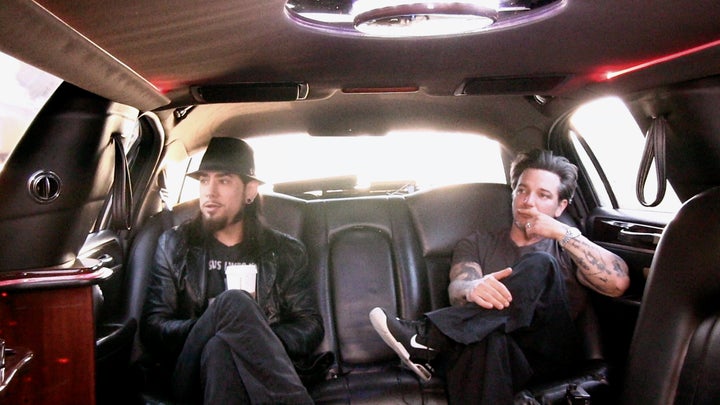 Connie Navarro was a strikingly beautiful model with fair blonde hair. Friends and family interviewed in the film described her as generous and warm, deeply cherished by her community. She divorced Navarro's father when he was 7, and they remained on good terms.
In 1983, she broke up with her then-boyfriend, bodybuilder John Riccardi. He began to stalk her, calling her relentlessly and following her when she left the house. At one point, he showed up at a restaurant where she was eating and mimicked shooting her with his fingers cocked like a gun.
On March 3, 1983, Riccardi broke into Navarro's West Los Angeles condo and shot her and her friend Sue Jory to death. By a chance of scheduling, Navarro, who was 15 at the time, wasn't home. He believes he would have been killed if he had been.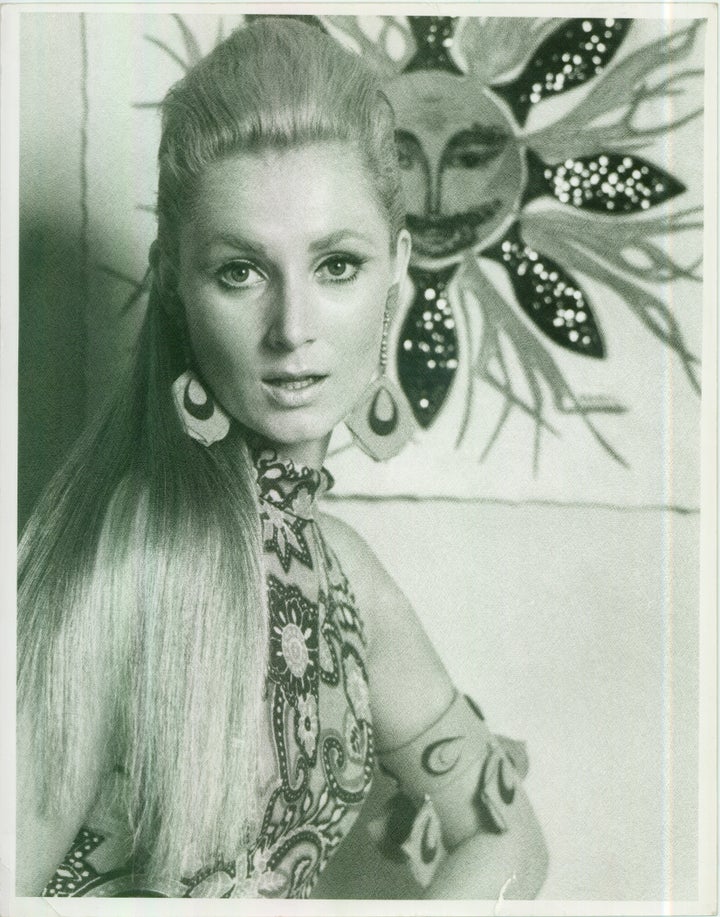 Riccardi was on the run for almost eight years. At the same time, Navarro was being catapulted into stardom as the lead guitarist for Jane's Addiction. In the film, he describes the dissonance of being on a world tour and getting famous, all while knowing his mother's killer was on the loose.
Although Connie was killed by an estranged boyfriend in a domestic violence homicide, Navarro said he didn't connect the dots that his film was dealing with domestic violence until they were in the midst of making it.
"It's almost been a rebirth of my relationship with her, in the light."
"I think that's partly because I was so close to the events as a child, especially being in the 1980s, those words weren't really thrown around," he said. "As we were putting the project together, it dawned on me that that's what I'm talking about."
Around three women a day are killed in domestic violence homicides; heartbreakingly routine tragedies that leave children across the country without their mothers. While the public often hears about women killed by their partners, it is rarer to hear from the children left behind. That's where Navarro's story is unique and especially resonant.
In recent years, Navarro has become involved in advocacy work on domestic violence, participating in Safe Horizon's Put The Nail In It campaign and appearing in a PSA for the "No More" campaign.
One of the goals of the film is to be a cautionary tale, Navarro said, and help people recognize the signs of domestic violence before they accelerate.
"Ultimately, I hope that the reason for making the film is bigger than just my story," he said.
Navarro is now clean and sober, but the film lingers over the years of his heroin addiction, revealing just how close to death he came. He is careful not to blame his addiction on his mother's murder, and said he was frustrated that some viewers of the film interpreted it that way.
"I was well on my way to being a drug addict before this," Navarro said. "Millions and millions of people go through traumatic events and don't get high. I used knowledge of this event to get away with using drugs."
On the whole, digging deeply into an uncomfortable, painful part of his life appears to have brought Navarro some peace. In one of the most poignant moments of the film, Navarro describes how making the documentary helped him unlock memories of his mom that he had long repressed.
The traumatic event had created a schism in his life, he explained: before the murder and after. Everything before the murder was locked away and distant, the intensity of the cataclysmic event eclipsing it. "Your body just kind of shocks itself into a protective state, builds a shell around itself," he said.
But while making the film and reconnecting with neighbors and friends who knew Connie, Navarro was able to access that time before the murder, when she was simply his mother.
"It's almost been a rebirth of my relationship with her, in the light," he said in the film. "My memories of her are no longer shrouded in sadness."
Melissa Jeltsen covers domestic violence and other issues related to women's health, safety and security. Tips? Feedback? Send an email or follow her onTwitter.
Popular in the Community