Dave Nazaroff is cycling 900 miles from New York to Atlanta to raise money for a boy he has never met. But Tripp Halstead isn't just any boy.
The 2-year-old suffered extensive brain damage when a tree branch fell on his head at daycare in Winder, Ga., on Oct. 29, CNN reports. He spent months in a hospital fighting his way back and is finally home. He can't talk and must use a wheelchair, but he shows glimmers of recovery.
That's where Nazaroff comes in.
His wife, Kaete, was mesmerized by the hope and despair expressed by Tripp's mom. The Nazaroffs, too, have a towheaded 2-year-old, making Stacy's daily accounts hit even closer to home, she explained.
Then it hit her: What if her husband, a triathlete, could ride his bicycle to help? After all, as a seven-time Ironman finisher, he is no stranger to long-distance rides.
"We can't wait until we finally get to meet them," Stacy said of the Nazaroffs on Facebook.
Nazaroff, the founder of Toga Multisport Club and a bike shop owner, leaves June 26 from his Nyack, N.Y., hometown and plans to arrive in Atlanta five or six days later. The goal is to hand the Halsteads a hefty check so Tripp's mom can stay at his side throughout his recovery, Kaete wrote at the donation site.
Related
Before You Go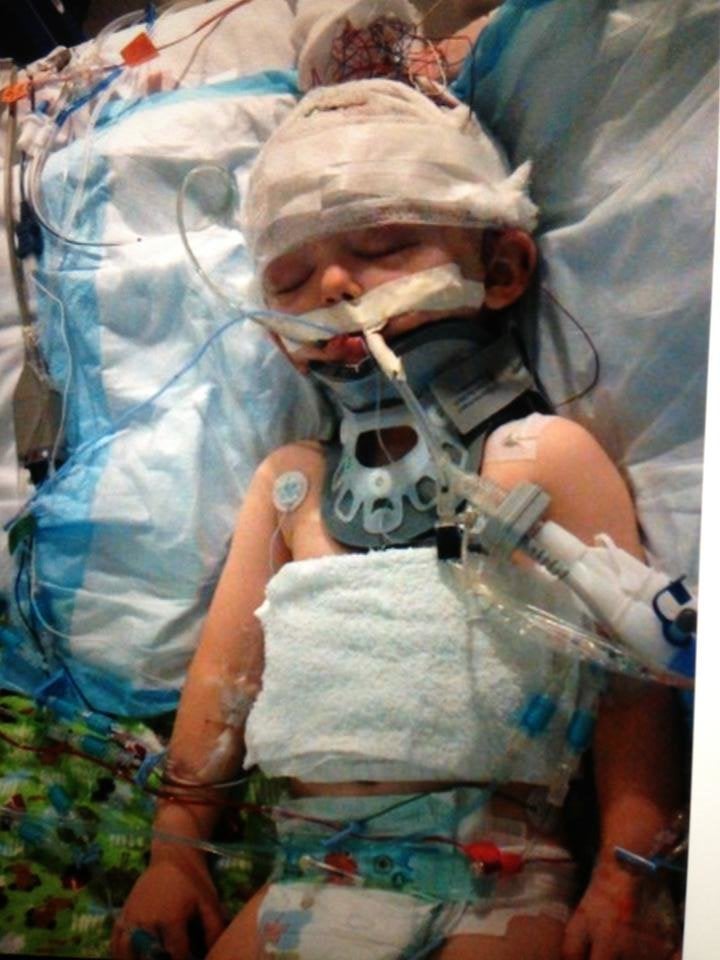 Tripp Halstead