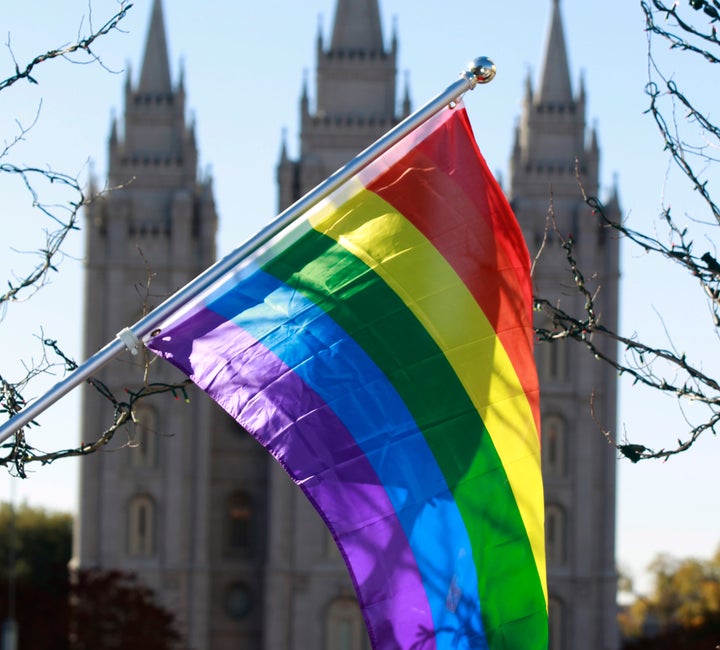 Dave Robinson, who is the Salt Lake County Republican Party's new communication director, said in a Monday meeting with the Salt Lake Tribune's editorial board that he knows people in the LGBTQ community who have had "over 2,000 sex partners" ― a number that he believes could be reflective of the "self-loathing" that drives people to commit suicide.
"You talk to some of these people that have had grundles of sex partners, and the self-loathing and basically the unhappiness and the self-hatred level is tremendously high," he said, the Salt Lake Tribune reported. "The gay community really needs to start having some conversations within their community, saying how is our lifestyle affecting our mental health?"
And Robinson, who assumed his role in July, didn't stop there. He then suggested that the use of the HIV prevention drug pre-exposure prophylaxis, or PrEP, had inspired members of the LGBTQ community to have unprotected sex like "bunny rabbits" at monthly "sex parties" under the assumption that the pill would prevent all STDs.
He also shrugged off the perception that the Republican Party's platform was anti-LGBTQ. "I don't think there's a better time on this planet in history to be gay than right now," he said.
The communications director's remarks come at a time when Utah's suicide rate has spiked. The state has reportedly seen a 46.5 percent increase in residents taking their own lives since 1999, giving it the fifth-highest overall suicide rate in the country.
Not surprisingly, Robinson's comments quickly drew scorn from LGBTQ rights organizations, as well as locals on both sides of the political aisle.
"Condemning who and how we love is a strange way to build a bridge between the Republican Party and the LGBTQ community," Equality Utah Executive Director Troy Williams said in a statement cited by the Advocate. "Mr. Robinson's rhetoric is deeply irresponsible and unbecoming of a leader in a political party in the state of Utah."
Scott Miller, chairman of the Salt Lake County Republican Party, announced Thursday that the party was considering firing Robinson in the wake of the controversy.
"The subject of depression and suicide transcends all of our communities," Miller wrote in an open letter that appeared Thursday in a number of LGBTQ publications. "I want to be very clear that the Salt Lake County Republican Party and our candidates do not agree that there is only one cause or solution to our local/national suicide concerns."
"We believe there are many factors surrounding these issues and we will continue to diligently seek solutions," he added.
"I stand by my position that multiple sexual partners leads to increased risk of STD and HIV, which affects one's mental, physical and financial health, which leads to a higher risk of depression which leads to a higher risk of thoughts of suicide which leads to higher suicide rates," he said.
CORRECTION: The original version of this article contained an additional quote that was incorrectly attributed to Robinson.
Popular in the Community