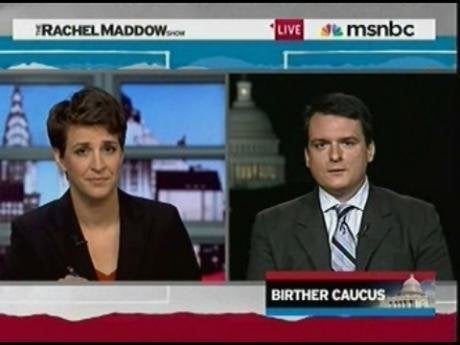 When he arrived at a party on the Huffington Post's D.C. office roof-deck on Thursday evening, Washington Post reporter/blogger David Weigel felt secure in his job. Earlier in the day, the media-focused site FishbowlDC had published a series of off-the-record emails written by Weigel in which he had disparaged members of the conservative movement that he covers.
But after checking with the powers that be at the Washington Post, it was relayed to him that they found the material not consequential enough to be a firing offense. Weigel, a well-regarded chronicler of all things Tea Party, had been an immediate success at the paper, and his offer of resignation was seen as highly gratuitous.
By Friday morning, however, things had changed. Weigel made a call to the Huffington Post at roughly 10:15 a.m. to privately relay that he was, in fact, leaving the Post. A new set of off-record Weigel emails had been disclosed to The Daily Caller disclosing even more snide quips about major conservative players (as well as comments expressing hope that health care reform would pass Congress).
The conservative-leaning website was ostensibly making the argument that Weigel was no longer objective enough to cover his beat. The Post editors agreed. The resignation he offered the night before was now viewed as the best path forward. And by noon the final deal had been struck to end Weigel's three-month run at the paper.
The entirety of the episode (and it took less than a day to conclude) was greeted with shock within the close-knit community of Washington political reporters. Weigel's libertarian leanings have long allowed him to cover the far right from a sympathetic and nuanced perspective, unique among mainstream reporters. Even when using the term "Paultards" to describe Ron Paul followers, he was doing it while noting the unfairness that Paul wasn't included in a Fox News debate even as the network relentlessly covers Tea Party protests, which are populated to a large degree by Paul followers. Even some of those he had insulted in the disclosed emails contacted him on Friday morning with "don't worry" notes.
But within the Washington Post, Weigel's politics (he is a libertarian with clear progressive leanings) appeared to surprise management, some of whom assumed he was a conservative. The ethos (or perhaps perception) of impartiality is still closely held in the Post newsroom. And with a recent slew of opinion/reporter hires (Ezra Klein, Greg Sargent, and Weigel), some of the old guard felt uncomfortable.
So Weigel was let go. Hours after it happened, he walked over to the Huffington Post's office to commiserate. He refused to talk about what happened on the record. But he did make it quite clear that he had no animus towards his now-former bosses at the Post. They had wanted to keep him there, he said. They understood the traffic and popularity he had brought to the site. But the situation had apparently become untenable.
The immediate reaction towards the Post was swiftly negative. Undoubtedly, there were other reporters in the newsroom there that felt the exact same way as Weigel. Their fortune had been simply not putting their thoughts in an email chain, or, simply, not having their personal emails leaked. For political observers, it was a somewhat depressing reflection of the limits of the new media universe -- where the traditional powers have not quite yet reached a level of comfort with journalists who are transparent with their biases but, nevertheless, fair and accurate in their reporting.
Related
Popular in the Community