Rafael Casal and Daveed Diggs― the former a prolific poet and playwright, the latter of "Hamilton" and Clipping fame ― have teamed up once again to rap their way through creative canons.
This time the duo invited members of the theater community to bring the stories of classic books to the stage in "#Bars Mixtape Musical Medley Vol. 2."
It's the sequel to "Mixtape Musical Medley Vol. 1," of course, in which 12 participants selected a scene from a movie, TV show or comic strip and turned it into a hip-hop-infused theatrical scene. That video was shared widely last June.
Diggs and Casal filmed Vol. 2 at the Public Theater in New York City. Over 300 actors, writers and performers applied to take part in the book-themed theater workshop, and Diggs and Casal (along with an advisory panel) narrowed that list down to 17 people. Those 17 performed their own takes ― involving rap, spoken word, and some song ― on books like Beloved, Lord of the Flies, The Great Gatsby, The Catcher in the Rye, Things Fall Apart, Pride and Prejudice, Frankenstein, and "Death of a Salesman." (Yes, that last one is a play.)
"We happened upon one of the most talented groups of actors, musicians & writers I have had the pleasure of working with, and for 8 sessions, we studied the use of verse in theater together, through the creation of this medley," Casal wrote in an email to The Huffington Post, discussing the preparations that went into "#Bars."
We loved the idea of reimagining these iconic stories and giving an audience a new angle to look at the material from. I think what we as patrons are always trying to do with great art is find an entry point that feels relevant for us. Filtering these stories through contemporary art forms and/or circumstances certainly gave them newfound urgency to us again.

I had such a huge disconnect with these stories in high school because I couldn't find a way to relate to the protagonists, and so this was an amazing exercise with a room full of brilliant, innovative artists to try to create new interpretations for viewers to fall in love with. To exaggerate, to give humor, to turn characters and narratives on their heads to think differently about these stories we are told are part of the classic literary fabric.
"#Bars Vol. 2" hosts included Adrienne Warren ("Shuffle Along") Javier Muñoz ("Hamilton") Pharoahe Monch, Anthony Ramos ("Hamilton") Lemon Andersen, Saray Kay, Dessa, Diggs and Casal. The final 37-minute video, shown above, was impressively shot in one take.
"I would have wanted to see ['#Bars'] in high school if I was assigned one of these books," Casal added, "a room full of people who look and sounded like me, using attributes of the music I love to breathe life into a text that I was struggling to understand."
Related
Before You Go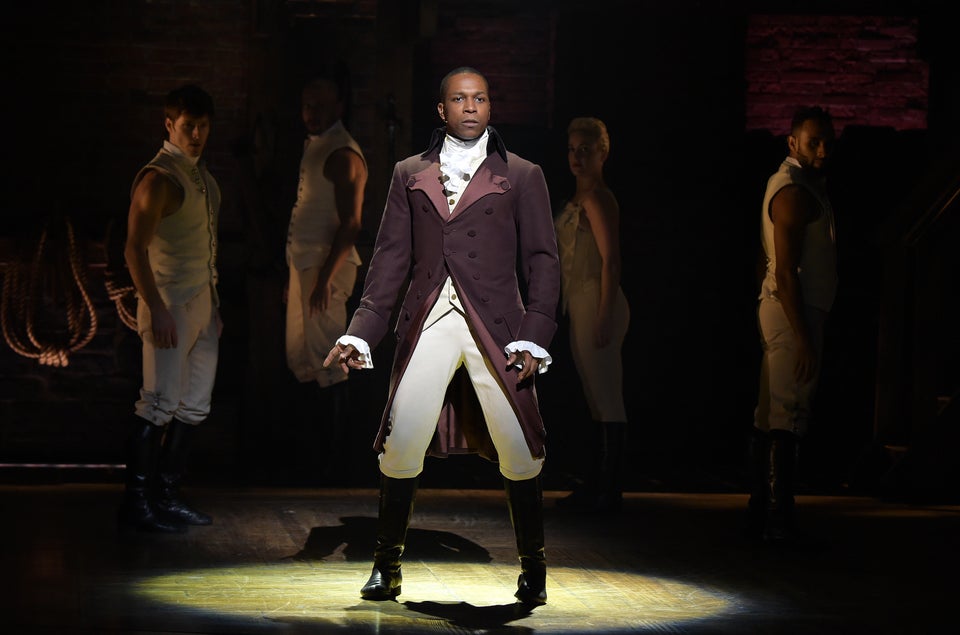 Hamilton
Popular in the Community