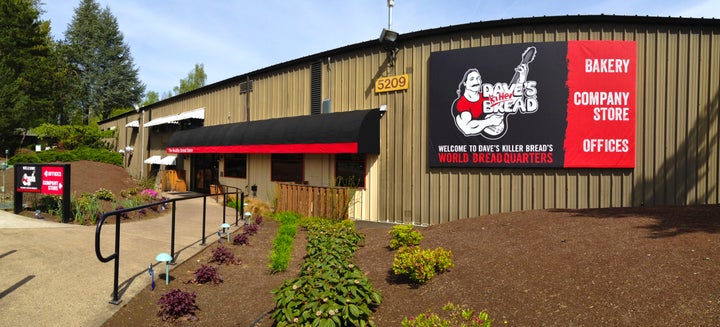 When an offender is released from prison, many factors play into their risk of returning, perhaps none greater than their ability to find a job. And yet, research shows that the majority of employers largely remain reluctant to hire ex-convicts.
Joblessness dramatically ups former offenders' chances of recidivism. Half of the federal prisoners released over a four-year period who had not found employment over the course of their supervised release committed a new crime or returned to prison, according to statistics from the administrative office of the U.S. Courts. Among those who found work, 93 percent did not re-offend.
Pushing for more employers to take a chance on ex-offenders is Dave's Killer Bread, a company that specializes in organic, whole-grain bread. Launched in 2005, the company got its start when its co-founder and namesake Dave Dahl joined up with his brother, Glenn, to work in the bakery their parents had started decades before.
Dave came to work in the bakery after serving 15 years in prison. But despite his past difficulties with the law -- which resurfaced in 2013 when he was arrested after behaving erratically and ramming police cars during a chase -- his brother gave him a second chance, a decision that inspired the company to make offering a similar chance to ex-offenders central to its hiring practices.
The company says that one in three of its employees has a criminal past, largely felony convictions. And through its newly formed foundation, launched this summer, Dave's Killer Bread is hoping to help other companies interested in providing employment opportunities for ex-offenders take action on the issue.
Next week, the foundation is holding the company's second annual Second Chance Summit in Portland, an event where employers, government officials, nonprofit leaders and experts in the field will gather to discuss best practices for employing the formerly incarcerated population.
"We feel employers are missing out on amazing human potential," Genevieve Martin, executive director of the Dave's Killer Bread Foundation, told The Huffington Post. "Through seeing them do well and seeing them be successful at turning their lives around rather than being branded as criminals for the rest of their lives, we saw an opportunity and feel a duty to start talking about this now."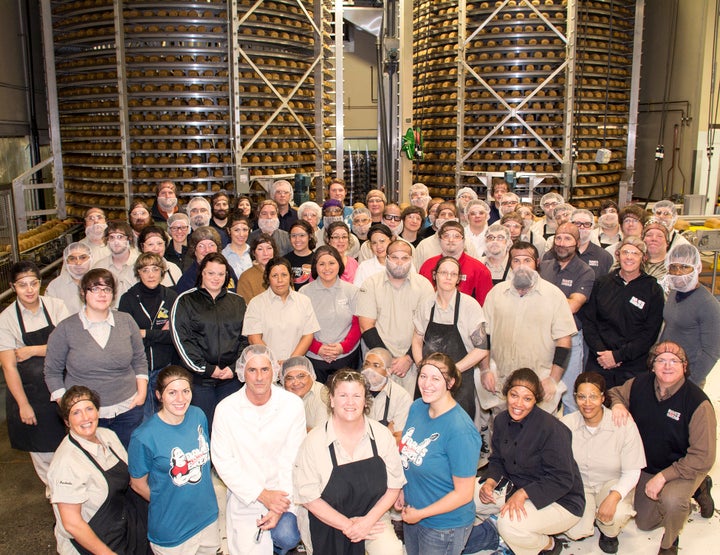 The response to summit has been encouraging, Martin said, even if some employers still have anxieties about putting more ex-convicts on the payroll.
"A lot of businesses are interested in this but have that fear," she continued. "They're scared about saying they're interested. One of the real concerns is, 'What will my customers or clients say about me doing this?' But one of the things we offer is our example. This hasn't held us back, and I think it's made our brand much, much stronger than it would have been without it."
The company has, indeed, had a great deal of success. The Dahls sold their share of the company when it was acquired last month for $275 million by Georgia-based bread giant Flowers Foods. This year, Dave's went national and became the nation's largest organic bread brand with sales expected to approach $170 million this year, according to the Portland Business Journal.
The summit's aim, then, is to help other companies have success with the hiring practice, digging into some of the details of how to make it work, from taking a more inclusive approach to the recruiting and interviewing process to risk mitigation. Other elements of the company's approach to its unique hiring practices, such as its mentoring program addressing conflict resolution and money management, will be explored.
Also taking place during the summit will be a session Martin called one of the most powerful components of the inaugural edition last year -- a testimonial panel featuring ex-offenders who are having success working at Dave's Killer Bread and other companies as well.
The company prominently features 13 employee testimonials on its foundation website, such as the story of Lawrence. Lawrence had 22 felony convictions under his belt and served a total of 16 years dating back to the age of 19. Today, he's working as the company's assistant wrap supervisor and owns his own home where he lives with his wife and three pets.
The company also launched a Change.org petition in an effort to build public support for employers to hire more applicants with criminal backgrounds. It has been signed over 1,000 times. And they're also developing a "playbook" that will serve as an online resource to help make it easier for employers to work with ex-offenders. They hope to release it next year.
"This is a national problem where we as employers have an opportunity to step up," Martin added.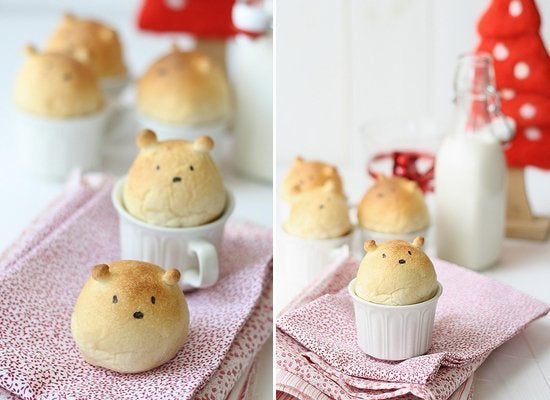 Cute Shaped Bread Recipes