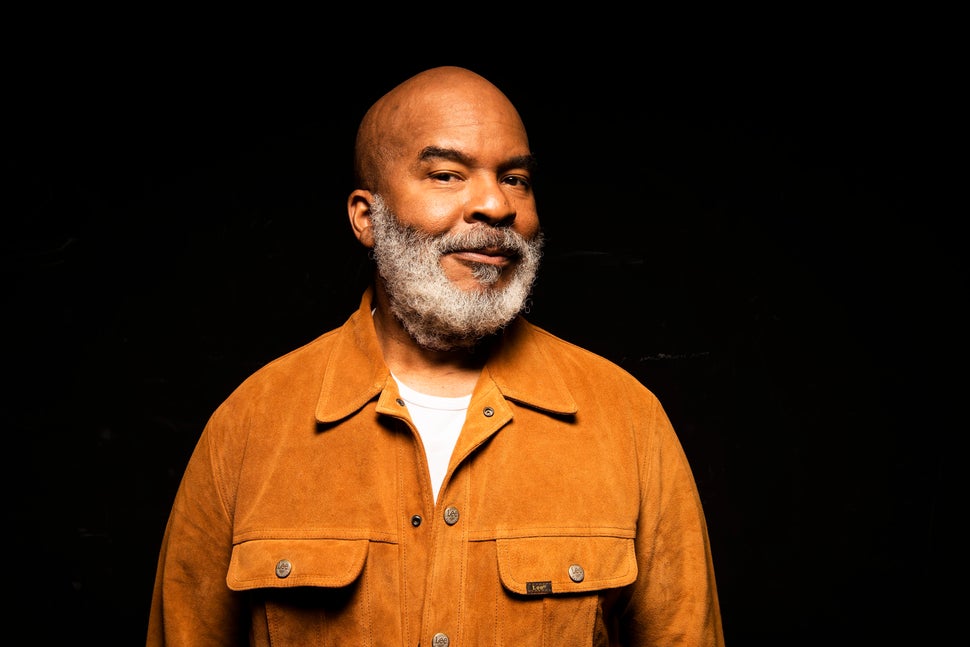 David Alan Grier's film and stage roles are plentiful and diverse, evenly sprinkled across decades and featuring him in everything from bedazzled crooner suits to superhero costumes. The Detroit native, 62, is a fitting ambassador for a city that prides itself on the workmen it produces, who, like Grier, see a higher calling in their craft.
In sitting with Grier, one learns just how calculated his trajectory has been and how his radical upbringing primed him for success well into adulthood. Grier's mother was a highly regarded educator, and his father was a psychiatrist and prolific writer ― the co-author of a book titled Black Rage. In retrospect, Grier credits his parents' outspokenness and political courage for shaping his identity and propelling him throughout the last four decades.
In his latest role in "The Cool Kids," running now on Fox, Grier plays Hank, a kind-hearted and curmudgeonly leader of senior citizens in a home for the elderly. The "In Living Color" alum acts alongside Vicki Lawrence ("The Carol Burnett Show"), Leslie Jordan ("Will and Grace"), Martin Mull ("Roseanne") and a host of others, including Charlie Day from "It's Always Sunny in Philadelphia."
Grier recently sat down with HuffPost to discuss "The Cool Kids," being raised by radical black educators, discovering "new Negroes" and acting with Angela Bassett at Yale, and what it means to write "mature" comedy.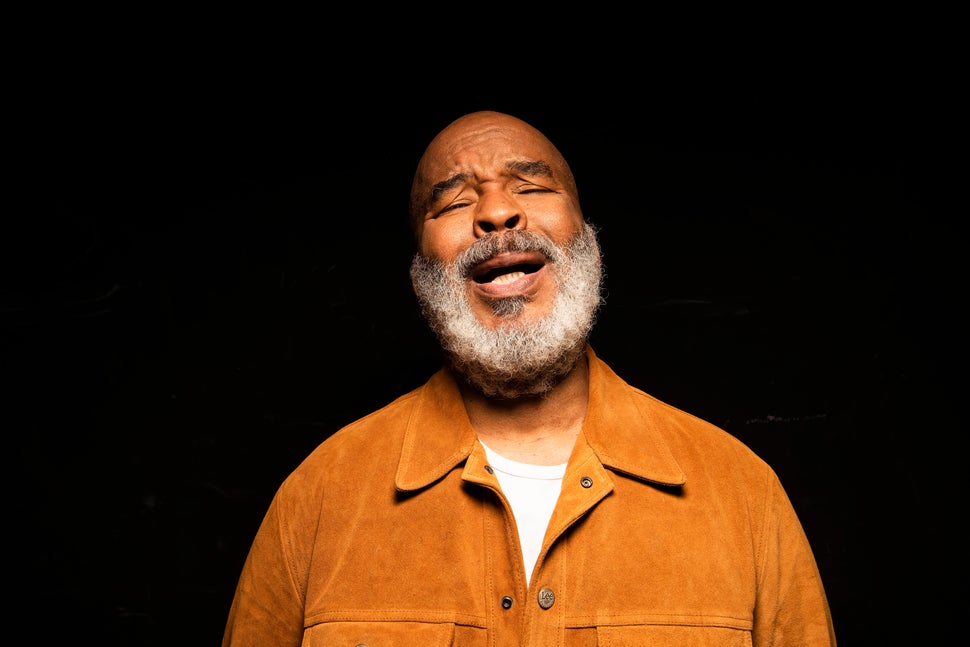 "The Cool Kids" is a show centered about elderly people. On its face, it doesn't seem to be targeted at that 18- to 35-year-old demographic that shows often try to capture. Is it that something you all have discussed and gone about deliberately?
You know, I've been told we're tracking well with that demographic, but that's not what we're trying to do, in terms of humor. One of the things that attracted me to the script was Charlie Day, from "It's Always Sunny in Philadelphia." He's young and edgy, but we're doing a show about older people. So that combination — maybe that'll bring a different tone and a different point of view. 
To that point, the themes in the show aren't specific to senior citizens. It employs a comedic tact to discuss problems people of all ages experience. 
Well, first of all, my mother and father just recently passed away, in the past two years. My mom was 95 and my dad was almost 90. And one of the points of the show is that old people do everything we do — they just do it slower, OK? You're not trying to bust your grandma for hanging out with her boyfriend or having a few too many drinks. No, you want her to be Grandma. Nobody's trying to check on them! They're free!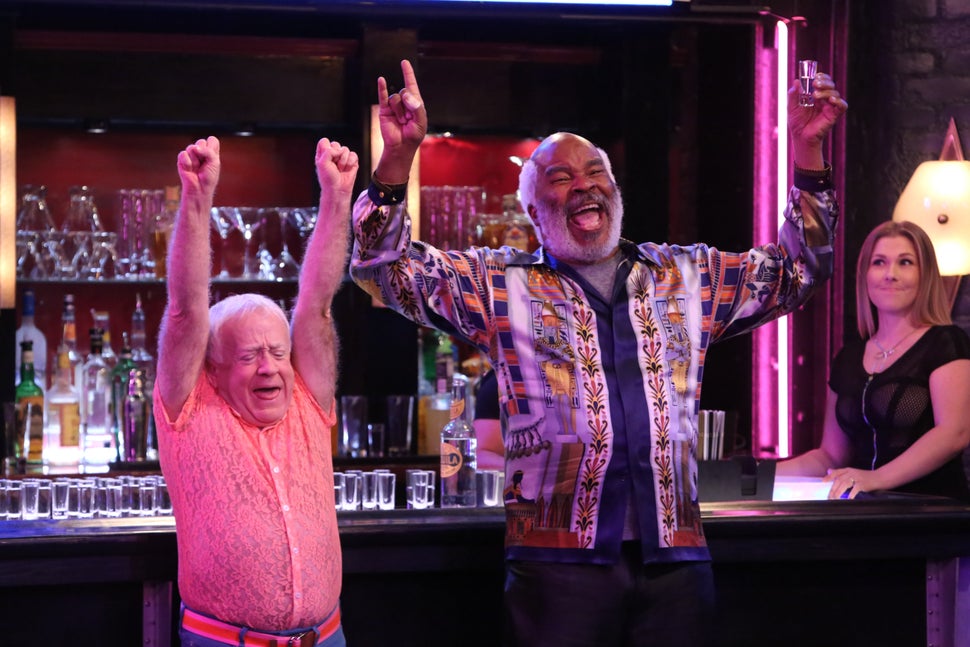 Right, right. I understand.
One of the things I like is that Sid — played by Leslie Jordan — is gay. And that's not an issue. We do deal with him coming out to his family, but our reaction is just, "They didn't know?" [Laughs.] And that's the humor in it.
One of the things I've always enjoyed about your comedy is that it seems to not just be about the content of the joke, but also the intonation of the joke. The way you inflect your voice really adds to the delivery. Where did you learn that?
I mean, I've been acting for over 35 years, but I grew up listening to radio, and a lot of what I listened to was radio acting, where everything had to be in the voice or you couldn't understand it because there's no pictures or video. And also, I admired those kinds of storytellers who could paint that whole picture vocally.
I remember growing up with my grandmother, who was born in 1900. And my favorite thing would be to lie in bed with her and have her tell me about what it was like for her as a little girl. That's where it started. She painted a picture of this country and growing up as a little girl in Mississippi. I guess it's just in my bones. 
I could have gone the other way and become a black Republican, which I'm not. I'm a bleeding-heart liberal to my bones — that's just who I am. That's how my mindset goes, and politically, I'm trying to do my part. I've got one vote and I'm gonna use it.

David Alan Grier
To that point, can we talk a little about the stock you come from—
My stock! My genes! [Laughs.]
Well, my dad was a psychiatrist. 
Yes, he co-wrote it with Price Cobb, who just recently passed away. My dad is Dr. William H. Grier. It's funny — he was a radical. My brother found this footage of my dad being interviewed in the Fillmore district of San Francisco, and he was angry, young, revolutionary, intellectual. And of course, we were like laughing, like, "Why is Daddy looking so mean?" [Laughs.]
[Mimicking his father] "You know, black people, we're not gonna take it anymore! And we demand a change!"
So for us, it was more family than political. We were just laughing because homeboy was trying to be all hard. 
Did you inherit that radicalism in any way? 
Well, you have to. There are two ways to go. Either you endorse it and carry it with you or you reject it. I mean, I could have gone the other way and become a black Republican, which I'm not. In my house, I said, "Mom, Re—" and that's as far as I got. She said, "Were you gonna say Republican?" [Laughs.] So that's the household I was in. You couldn't even get it out. I'm a bleeding-heart liberal to my bones — that's just who I am. That's how my mindset goes, and politically, I'm trying to do my part. I've got one vote and I'm gonna use it. 
Did you carry that sort of mentality with you while you attended Yale School of Drama? Nowadays, conversations about minorities in predominantly white spaces are commonplace, but were these discussions happening at that point in your life as well? How did that experience shape you, if at all? 
Well, Reg E. Cathey ("House of Cards," "Luke Cage"), he and I were college roommates. We applied to Yale together. So our first visceral reaction when we got there — you know, Angela Bassett was there... 
Oh, wow. I wasn't aware she went there as well. 
Yeah, man! She acted with us when she was in undergrad. But I remember looking at Reg and saying, "Oh, this is a new type of Negro." I grew up in Detroit, man. This was some other type of stuff. So that was my initial observation. At an Ivy League university, they've basically been culled, and picked and groomed. Those few people of color have been chosen very carefully. 
Exactly. And these are the undergrads, too. A lot of these kids — they didn't come from poverty. They came from professional parents who are then sending their kids on to the Ivy League.
You know, my dad and my mother, and that generation generally, were the first of their families to go to college; the first to get medical degrees and law degrees. So their stories and their push was different. 
I'm not just gonna talk about my French poodle or whatever the fuck — I've gotta talk about real stuff.

David Alan Grier
Switching gears a bit, do you think your comedy has matured since "In Living Color"?
I hope so, man. I'm, like, 62. I have a young daughter, 10 years old. I talk about all of that onstage. I've been through two marriages. I'm dating somebody. So it did take me a while to come back and start talking about my life, because I was caught, for a minute, overly thinking about what my audience wants.
But my life is changing. And I realize: These people who are coming to see me, their lives are changing, too. So that's what really changed in my comedy — just talking more about my life. Politics, too. 
You feel more comfortable addressing political things now?
I always did. I do not understand comedians — there are a lot of them — who say "I do not talk about anything topical." I cannot. I mean, the Obama election, Donald Trump — I have to talk about it. To me, I can't not comment on it. It's too big in my world!
All you and I talked about coming to this room was, "Can you believe this shit?" So I've got to talk about it. I'm not just gonna talk about my French poodle or whatever the fuck — I've gotta talk about real stuff. 
Well, that's a fair point. Is there room for comedic commentary on things that are dark? How do you determine that?
I don't have a "how-to," I just know that I want to talk about it. When you talk about Richard Pryor, who joked about and was candid about prostitution, drug use, spousal abuse, arrests, prison, the state of black people in America, Africa, blackness, relationships — one of the things I loved about Richard is that we saw his evolution with our own eyes. He put it all out there — his honesty and his candor. That's what I wish I had more of. That takes courage.
"The Carmichael Show" received a lot of critical acclaim for tackling difficult topics during its run on NBC. It predated the 2016 election and, while a lot of shows were caught flat-footed when Donald Trump was elected, yours had been saying for some time that American society was capable of electing someone like him. Do you find any solace in that?
It's a delicate balance. The subversive thing about Jerrod and "The Carmichael Show" was using the classic form and talking about things in a political way. It's not new — "Maude" did it, "All in the Family" as well. I didn't know how that part would work in this time. And seeing it work was one of the joys of the show.
We did an episode about assisted suicide, and my mom on the show was gonna die. While we were filming it, I didn't know if the audience was gonna buy it. But these black folks were like "Don't do it! Lord, you're not gonna let this happen!" [Laughs.] You know how we do. To go from laughter to tears in one scene — that's one of the things I miss and that was one of the joys of the show.
REAL LIFE. REAL NEWS. REAL VOICES.
Help us tell more of the stories that matter from voices that too often remain unheard.