Some 80 years ago, legendary Mexican artist David Alfaro Siqueiros unveiled his only public mural in the United States -- "Tropical America," painted along an 80-foot wall on Olvera street in Los Angeles. The powers that be didn't care for it. The main image of a crucified indigenous man below an eagle, representing the United States, offended local officials, who censored the mural with a layer of white painting.
Now, "Tropical America" is back.
Siqueiros spent six months in Los Angeles after the radical leftist was jailed in 1932 in Mexico. Then, like now, U.S. authorities were rounding up undocumented immigrants and deporting them to Mexico, according to NPR. He was commissioned to paint a quaint mural depicting the life in Latin America, but, as he said in a 1971 documentary by Jesus Trevino:
[F]or me … 'America Tropical' was a land of natives, of Indians, Creoles, of African-American men, all of them invariably persecuted and harassed by their respective governments.
There may be some lingering self-consciousness about the mural's anti-imperialist message. The title is often abbreviated in news reports. The full title reads "Tropical America: Oppressed and Destroyed by Imperialsm."
(O)ne delicious aspect of the mural's return is that it was sponsored in part by the city government, which recoiled at the original, and in part by the Getty Foundation, whose patron was just the sort of capitalist the artist so vehemently deplored.
Calle 13's René "Residente" Pérez and former Rage Against the Machine frontman Zack de la Rocha were among the hundreds of spectators who attended the Siqueiros mural opening, according to Remezcla.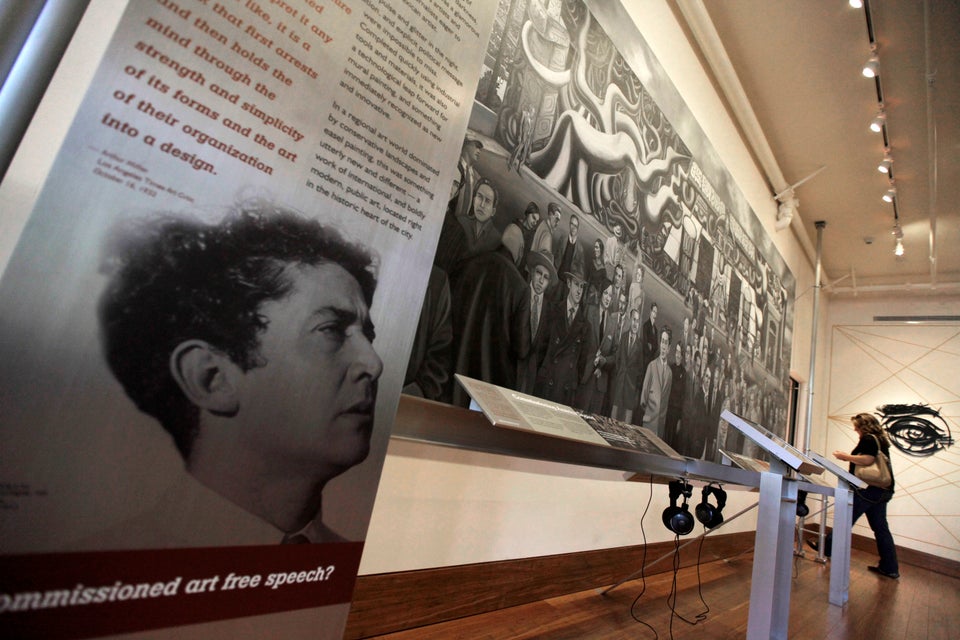 David Alfaro Siqueiros' "Tropical America" Restored
Popular in the Community