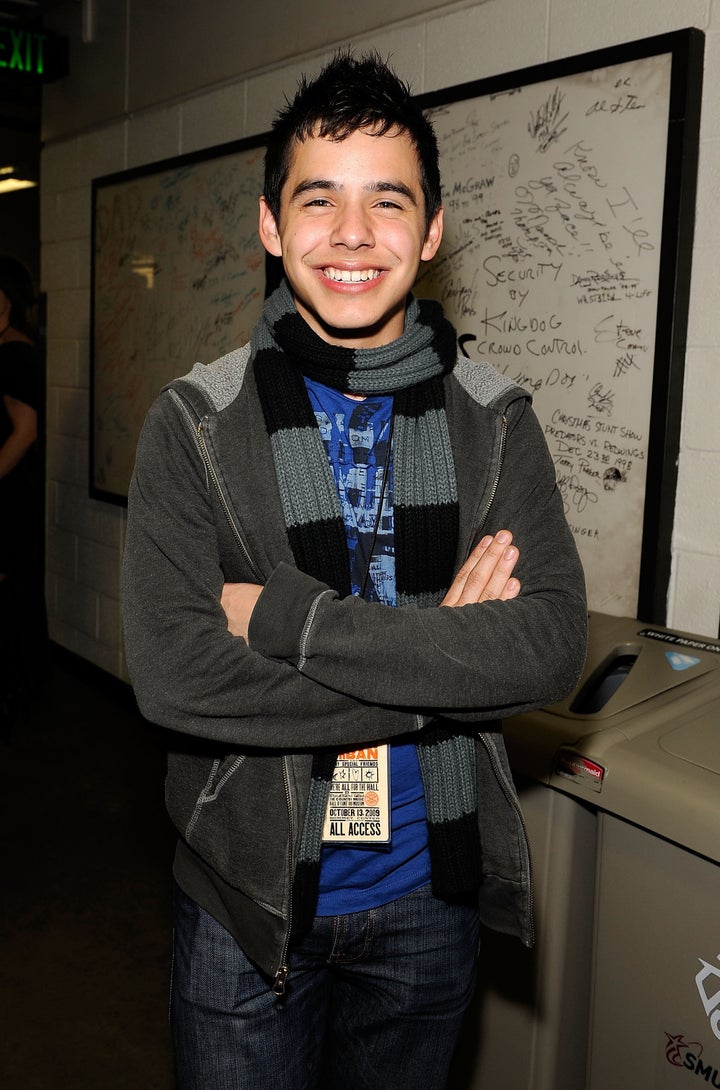 'American Idol' alum David Archuleta was spotted at a gay club in New York Saturday night, and when reports surfaced he started tweeting frantically that he was only there to watch his friend perform.
David, 19, said in 2008 that he had never been kissed and he had no celebrity crush. He tweeted on Monday:
"Hey guys just wanted to clear something up real quick lol. Last night in New York I got invited to go and see my friend Charice perform.."

"Mental note to self: always ask where before you go! Wasn't my kind of place lol, and I had no clue! I guess you live and learn. The.."

"upside was that Charice was awesome, and she has an incredible voice. Hope that clears things up! Been seeing some of the tweets.. sheesh!"

"Can get crazy quick. NO worries all, I wouldn't get into things like that intentionally haha. Hope you guys have a good Sunday!"

"@hamghost I have friends who are gay, and they're great people. Whether they're gay or not doesn't change how I think of them."

"@hamghost I have nothing against anyone, I'm sorry if that's how it came across. I'm just not into the partying scene lol."
Calling all HuffPost superfans!
Sign up for membership to become a founding member and help shape HuffPost's next chapter