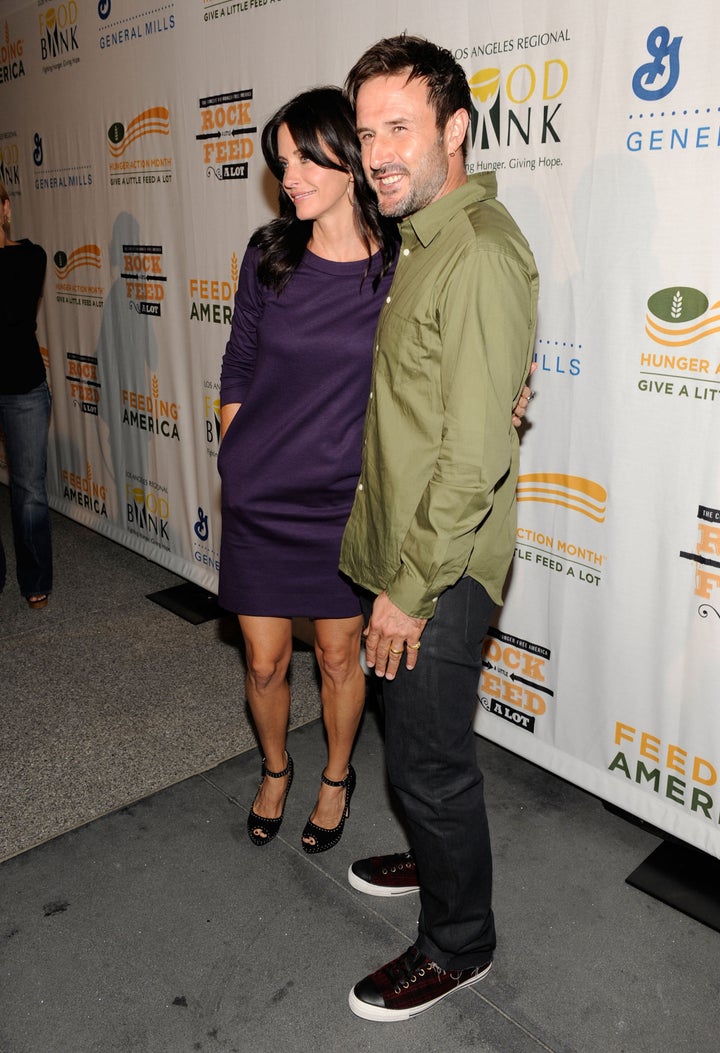 On Wednesday he returned to Stern's show to share more. He revealed (via ET Online) that he and Courteney do not have a prenup and since they split, he has had sex with at least one more woman other than Jasmine--an Australian blonde.
"I'm pretty sure I'm up sh**'s creek right now," he said.
David also admitted he cried when having sex with someone other than his wife (presumably Jasmine) for the first time.
"After the first girl I slept with ... a few days later ... I was, like, crying," he said. "It was the end of all the intimacy I shared with my wife. It was like a new thing. It was like ... putting that away."
He answered indirectly when asked about rumors that Courteney is dating her 'Cougar Town' costar Brian Van Holt.
"Any guy would be blessed to be with her," he said. "I don't have any hard feelings for anyone. This is life and we are just going through it publicly."
Later Wednesday morning David appeared on 'Live with Regis and Kelly' and said he never cheated and there is a chance he and Courteney will get back together.
"I was faithful to my wife for 11 years, completely devoted," he said. "We had been separated for a while and we didn't want to make that public, so it wouldn't be a big deal. But we also had an agreement that we could date other people. I didn't want to be labeled as a cheater."
Calling all HuffPost superfans!
Sign up for membership to become a founding member and help shape HuffPost's next chapter