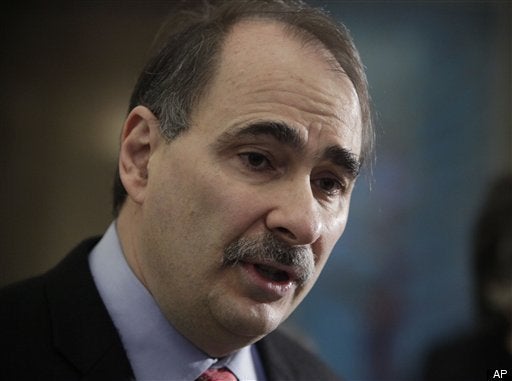 White House senior adviser David Axelrod refused on Sunday to say whether the Obama administration will close the detention center at Guantanamo Bay by the end of this year.
"We'll see," he told CNN's "State of the Union," when asked if the White House could shut the facility by the end of 2010.
The comments from Axelrod are an illustration of how wary the White House is of promising movement on the Gitmo front. The president had insisted he would close the detention center by the end of his first year in office, only to be met with a Republican backlash and concern among many Democrats. An alternate site was located in upstate Illinois, and the White House insists that it remains committed to Gitmo's closure. But little has been done to compel Congress to appropriate funds for the move, according to Sen. Carl Levin (D-Mich.) chair of the Senate Committee on Armed Services.
If Axelrod's remarks were meant to foreshadow future events, it seems likely that the president won't close the detention center by the end of his first two years in office.
"Obviously there is tremendous resistance to that in Congress," said Axelrod. "That's part of the problem. The other part of the problem is there was absolutely no case history on anybody there, so we had to kind of reconstruct who these folks were, and now some have been transferred, others are bound for transfer, others are bound for trial, and some are still there as detainees whose status is undetermined. But in order to close Guantanamo we obviously have to move them to a prison in the States. We've identified a location. We have not yet gotten a consensus to move forward on that. We are going to continue to work on it."

Calling all HuffPost superfans!
Sign up for membership to become a founding member and help shape HuffPost's next chapter