Former White House senior adviser David Axelrod said Wednesday that Republican efforts to make last year's attacks in Benghazi into a scandal are little more than a political hatchet job against former Secretary of State Hillary Clinton.
"I really view the Benghazi flare-up right now as throwing a high hard one at Hillary Clinton to try and dissuade her from running for president," Axelrod said while appearing on MSNBC's "Morning Joe." "I really think that's a lot of what's motivating what's going on on the Hill right now."
It is no secret that Democrats are salivating at the thought of a Clinton run for president in 2016. She is a popular figure and the likely frontrunner for the Democratic nomination should she decide to run.
Republicans investigating Benghazi deny that politics are a motivating factor for them. "Hillary Clinton's not a target," House Oversight and Government Reform Committee Chairman Darrell Issa (R-Calif.) said Sunday on NBC's "Meet the Press."
Still, Karl Rove's American Crossroads has gone on air with a preemptive television advertisement that clearly places the blame on Clinton for the attacks on the U.S. consulate in Benghazi, which led to the death of four Americans, including U.S. Ambassador Chris Stevens.
Democratic congressional leaders have echoed Axelrod's views on the GOP's fascination with Benghazi. "This has been caught up in the 2016 presidential campaign, this effort to go after Hillary Clinton," Senate Majority Whip Dick Durbin (D-Ill.) said Sunday on CBS' "Face the Nation." "They want to bring her in because they think it's a good political show and I think that's unfortunate."
In January, while still secretary of state, Clinton testified before the Senate Foreign Relations Committee and the House Foreign Affairs Committee on Benghazi.
An independent inquiry into the attacks, co-led by Former Ambassador Thomas Pickering, determined that Clinton was not culpable for the Benghazi failures."They've tried to point a finger at people more senior than where we found the decisions were made," Pickering said of Clinton's critics.
Before You Go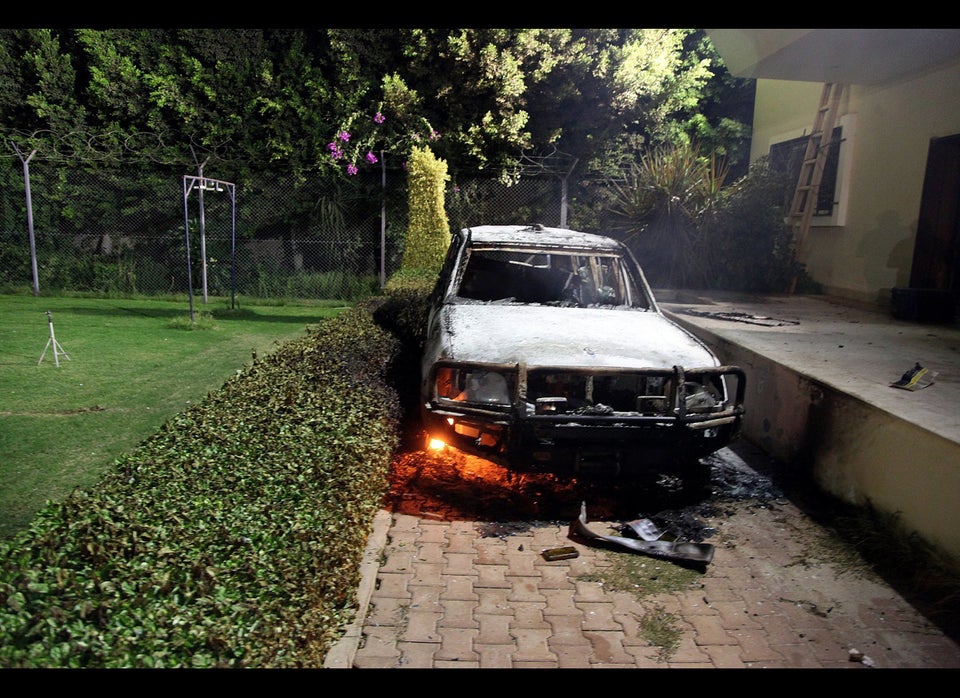 Attack On U.S. Compound In Benghazi
Popular in the Community