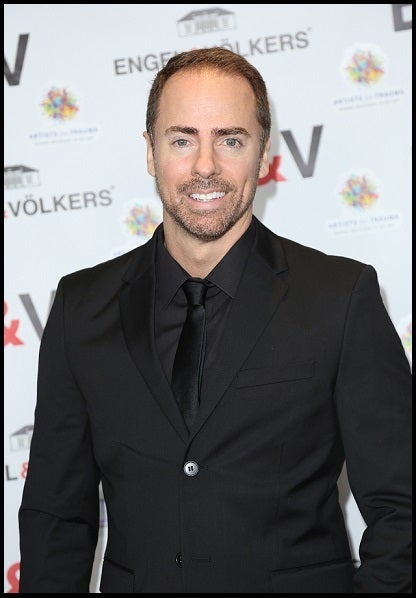 Whenever I need a good laugh or feel like having coffee squirt out of my nose, I look up David Banks.
He calls himself an actor, but in reality, he has no reality, so he can call himself whatever he wants and it fits perfect for whatever mood he's in that day.
Let's see, Reader, if you click on the video below to watch David Bank's 2016 commercial reel right now, or if you read the interview first and THEN click on the video.
David Banks made the move to Los Angeles right after high school to attend Musicians Institute and be in the next heavy metal super group. That's because the day he made that decision, he was a rock star.
Well that was the plan until what I call the Nirvana phase took over.
I was never a fan of the sad, suicidal Seattle scene. Plus I never looked good in flannel shirts [LAUGHS]
As soon as I saw MTV exchange the happy heavy hitting bands like Def Leppard and Whitesnake in for Alice & Chains and Pearl Jam I knew I was doomed.
I traded in my drums sticks and cans of Aqua Net in for a suit and some silly Groundlings classes.
Were you in bands growing up?
I always had a few bands at any given time. I think its a typical ADHD drummer thing. We can never really focus on just one thing at a time.
I was driving my parents nuts with eight hours a day of drumming and having several band practices throughout the week in our music room. I would only leave the room for an occasional bathroom break and a few fig newtons from the kitchen.
I blame my mom for blasting Fleetwood Mac so loud as a child [LAUGHS]
When did you find out you were funny?
Well I still don't see it. But I tend to look for the odd, quirky, offbeat side of anything. I'm usually the guy laughing at things that aren't supposed to be funny, and then get a weird look for laughing. I have seen so many dramatic actors careers almost expire when it comes to their looks fading, but there really is no expiration date on comedy. Some of the greats just got better with age. Don Knotts, Gene Wilder, Steve Martin, Leslie Nielsen. I knew comedy was the marathon run but would last longer in my opinion. Tougher to break into but well worth it. There is an old saying "Dying is easy, Comedy is hard."
After being in literally hundreds of commercials, when did you make the move to film?
They say commercials are a stepping stone to TV / Film. I have watched many of my favorite comedic actors start with commercials. Bryan Cranston, Steve Carell, Tina Fey, Paul Rudd and Jason Bateman. To this day I still enjoy the whole commercial process a bit more. I starred in my first film in 2004 and was part of an amazing cast. I felt very fortunate. But the whole time I was there I was worried about missing commercial auditions [LAUGHS]
Speaking of films, you have a couple coming out soon.
Half Magic with Heather Graham, Chris D'Elia, Thomas Lennon and Molly Shannon
That was a blast! Heather wrote and directed this comedy and after reading the script I couldn't stop laughing! She is such a natural. Plus being able to play a fast talking neurotic stalker was a bit of a perk. Maybe not much of a stretch [LAUGHS]
You just finished shooting 5th of July starring Jaleel White and Gary Anthony Williams. Tell us about that.
Working with director Camilo Vila was an absolute pleasure. He has a real gift for comedy. Jaleel's character Orlando just wants to spread his father ashes in the National State Park and mayhem ensues. It's full of twists and comedic turns.
What's the worst thing you've heard about yourself in a performance?
Well, the worst thing I have heard can also be the best thing. I never get tired of hearing "My gosh! You were so annoying in such and such!" I try to embrace my inner annoying dork.
What do you do instead of sleeping?
Take multiple naps! It's my new favorite thing to do. I never need an excuse to sleep. I can have an entire pot of coffee and still knock out if you give me a bed. I think Britney Spears said it best when she said that sleeping is her second favorite thing to do. Not sure I want to know what her first is.
When you were a kid, what were you afraid of? Are you still afraid of that now?
Repeating high school! I absolutely hated it. I still have nightmares that I'm back in school repeating my senior year for the fifth time! [LAUGHS]
Tequila! But I suppose I could use wine for a chaser.
What's the best prank someone pulled on you? Who pulled the prank?
I had a roommate at the time and I had an early shoot for some commercial. He was doing some multi-level marketing for vitamins and gave me a handful saying they would help boost my day. They ended up being melatonin and I literally couldn't keep my eyes open.
I think he was getting me back for pouring out his vodka and replacing it with rubbing alcohol... just a guess.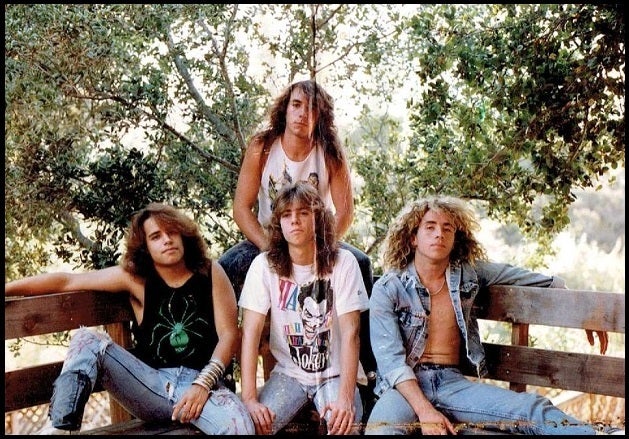 If you want to see David Banks banging on the drums, be sure to check out the current band he's in The 3 Heads!
REAL LIFE. REAL NEWS. REAL VOICES.
Help us tell more of the stories that matter from voices that too often remain unheard.
This post was published on the now-closed HuffPost Contributor platform. Contributors control their own work and posted freely to our site. If you need to flag this entry as abusive,
send us an email
.