 Playwright David Bar Katz has slapped the National Enquirer with a $50 million lawsuit over a recent story claiming he told the tabloid that he and Philip Seymour Hoffman were gay lovers.
Katz filed the suit with the New York Supreme Court Wednesday, Feb. 5, per The Hollywood Reporter. He is seeking $5 million in actual damages and $45 million in punitive damages.
In the filing, he accused the Enquirer of libel for falsely claiming he gave them an "exclusive interview" about his relationship with Hoffman and his whereabouts on the night before the actor's death.
"The story is a complete fabrication: There was no interview," the document states, according to a press release. "Bar Katz and Hoffman were never lovers. Bar Katz did not see Hoffman freebasing cocaine the night before he died, or at any other time. Bar Katz never saw Hoffman use heroin or cocaine." The doc also says Katz has "no recollection" of meeting the writers of the article and "has not spoken to them or anyone else from the Enquirer since Hoffman's death."
Katz's lawyer, Judd Burstein, called the story "disgusting."
"Here you have Phil's family and his friends grieving, and the Enquirer comes along seeking to make a buck through putrid lies," he said, via the press release. "Worse still, it appears that the Enquirer sent out a press release hyping the story so that it could sell more copies of the magazine. I do not know how these people can sleep at night."
"I saw him last week, and he was clean and sober, his old self," he told the Times. "I really thought this chapter was over."
Hoffman is survived by his longtime partner, Mimi O'Donnell, and his three children.
Reps for Katz and the Enquirer were not immediately available for further comment.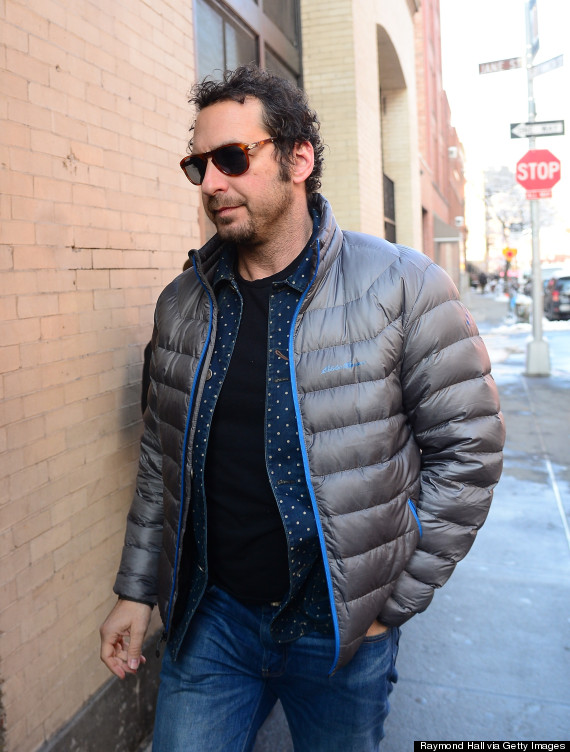 David Bar Katz is seen outside actor Philip Seymour Hoffman's ex-partner Mimi O'Donnell's apartment on Feb. 4, 2014, in New York City.
REAL LIFE. REAL NEWS. REAL VOICES.
Help us tell more of the stories that matter from voices that too often remain unheard.
BEFORE YOU GO
PHOTO GALLERY
Celebrities Who've Faced Gay Rumors