There's nothing we love more than taking a good hard look at David Beckham's good hard abs.
Thankfully the latest David Beckham for H&M campaign is finally here, complete with a video directed by Guy Ritchie and written by creative director Marc Atlan. As you might recall, the concept for the Spring/Summer 2013 campaign was to have Becks running around Beverly Hills in various layers of clothing, the most important being a pair of too-small undies.
After a preview look at the shoot last month, we figured Beckham was the one getting chased through the streets. But in fact the new video, released by H&M today, shows that he's actually the one chasing a car, like a very determined puppy, trying to retrieve his bathrobe as it gets dragged along the ground.
Luckily, he doesn't succeed.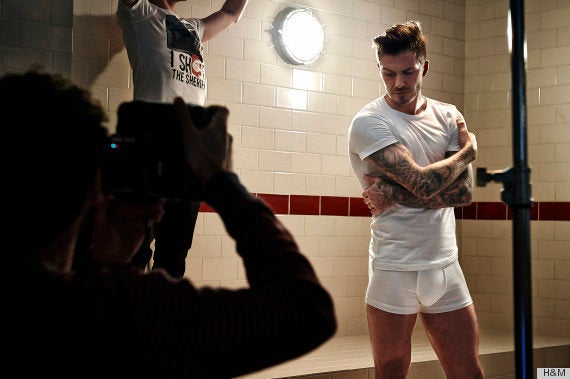 David Beckham for H&M
Related