The soccer star-turned-underwear model first debuted his bodywear collection in February 2011 with a TV commercial, giving women worldwide a reason to watch the Super Bowl. Print ads followed, as did a second round in August.
Now Becks is home for Christmas, shooting a holiday campaign for David Beckham Bodywear for H&M. There are a few too many clothing items (including long shorts that border on manpris) and too few undies. In fact the sheer amount of fabric in these ads is, to be honest, unacceptable. But hey, it's Friday morning and we'll take whatever Beckham we can get. At least he's not dressed like a waiter at the Cheesecake Factory...
Behold David Beckham and his Greek god-like figure below. Happy Friday, everyone!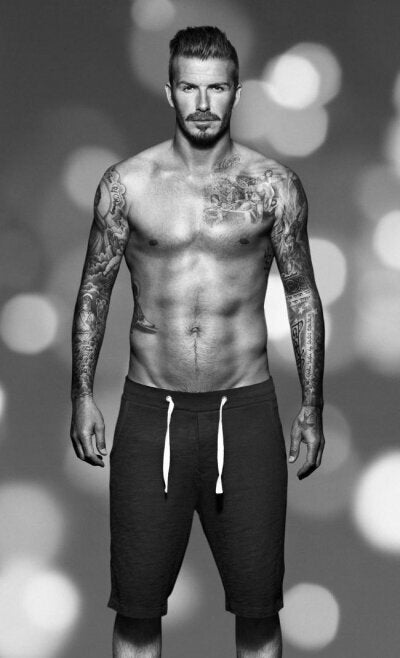 David Beckham Bodywear For H&M: Holiday 2012
Related