David Beckham might be a soccer superstar and an international heartthrob, but that doesn't mean he's different from any other parent. His days are pretty hectic, and his kids get embarrassed by him, too.
"My little girl [Harper] turned around to me the other day -- I'd just bathed her, and I was in the bath as well, so I got her out and, you know, I was toweling her down -- and she said, 'Daddy, I love you so much, but I don't like you, you're so chubby!' I mean, I didn't think I was," he said on "Jimmy Kimmel Live" on Wednesday.
Beckham and wife, Victoria, have four children: Brooklyn, 15; Romeo, 12; Cruz, 9; and Harper, 3. Since the 39-year-old retired from professional soccer in 2013, he is able to take his kids to school each morning.
"I've become a taxi driver overnight with the kids. I'm literally an Uber driver now," he said. "I literally take them from 7 in the morning to the schools -- I have four drop-offs at four different schools -- so I get that done in an hour and 15 minutes. And then I pick my little girl up at 12, and then the boys at 4, and then the boys train in a soccer academy every single night of the week. So I'm busy every night until 9:30, and then I'm at home."
Beckham's celebrity credentials apparently don't do much when it comes to public displays of affection with his two oldest sons. Romeo turns his cheek when his dad tries to kiss him goodbye, and Brooklyn, who will be 16 in March, asks Beckham to drop him off around the corner.
"He tells me to park around the corner, and then he gets out and he walks around to his school," he told Kimmel. "So he did it to me the other day, after doing it about five times on the trot. So I'm driving around, and he's just walking in his school, and I open the window and I said, 'Brooklyn! I love you!' And, you know, obviously it didn't go down very well."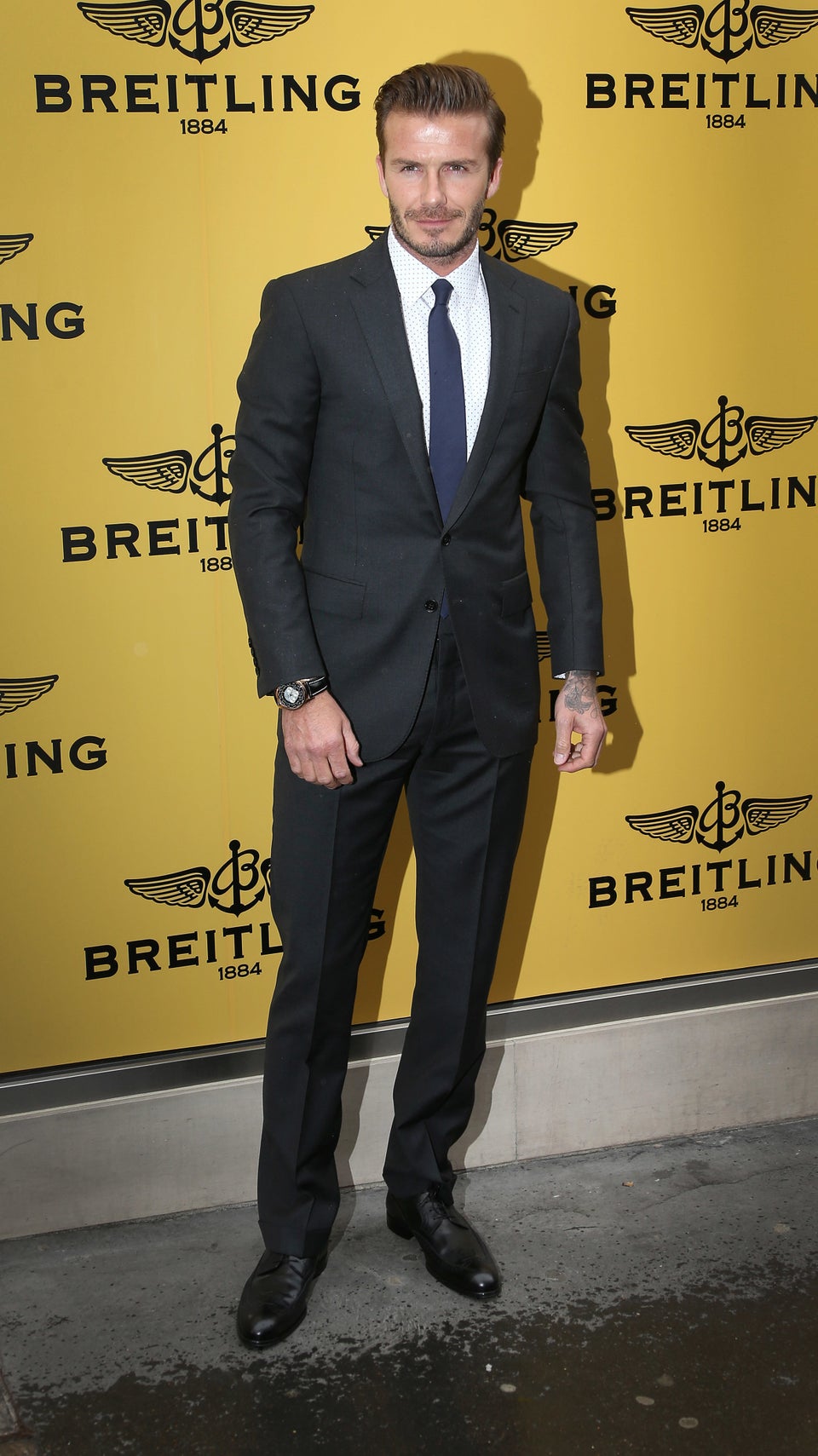 David Beckham's Best Suits