On stage at Beckham Peking University on Sunday, Beckham lifted up his tailored shirt to reveal a string of oversized Chinese characters written down the left side of his torso. According to Hello! Magazine, the text says, "Life and death are determined by fate, rank and riches decreed by Heaven."
Beckham is currently on a five-day trip to China on behalf of the China Football Association, acting as football "ambassador." We're guessing that getting a Chinese tattoo wasn't one of the job requirements, but it was a nice gesture -- plus Beckham never missed the chance to add new ink to his collection. He reportedly has 15 tattoos in all, including cherubs on his back (meant to symbolize his sons) and "Love" written in cursive on his hand (in honor of his daughter, Harper).
We're not huge body ink fans, but hey, it's David Beckham. We'll gladly stare at those tattoos alllll day.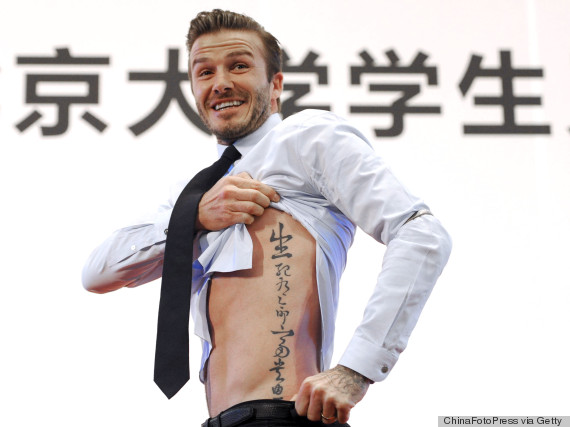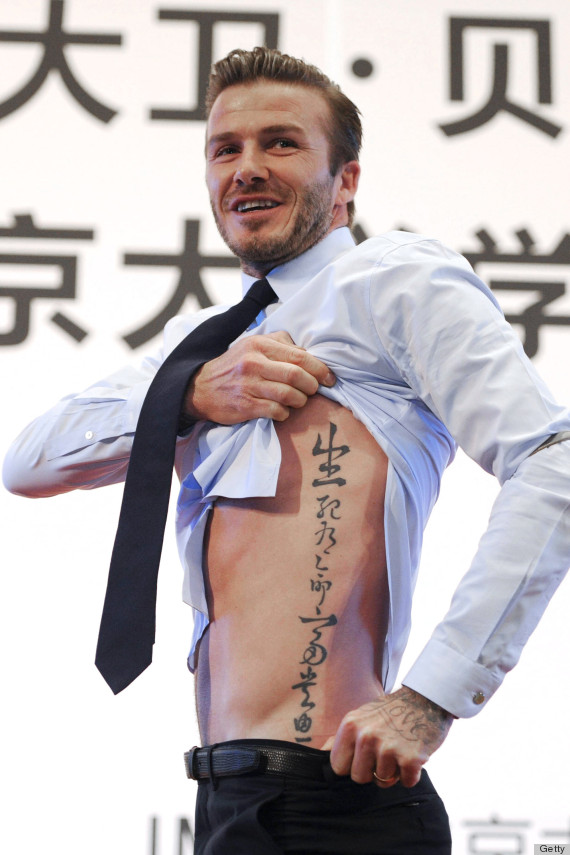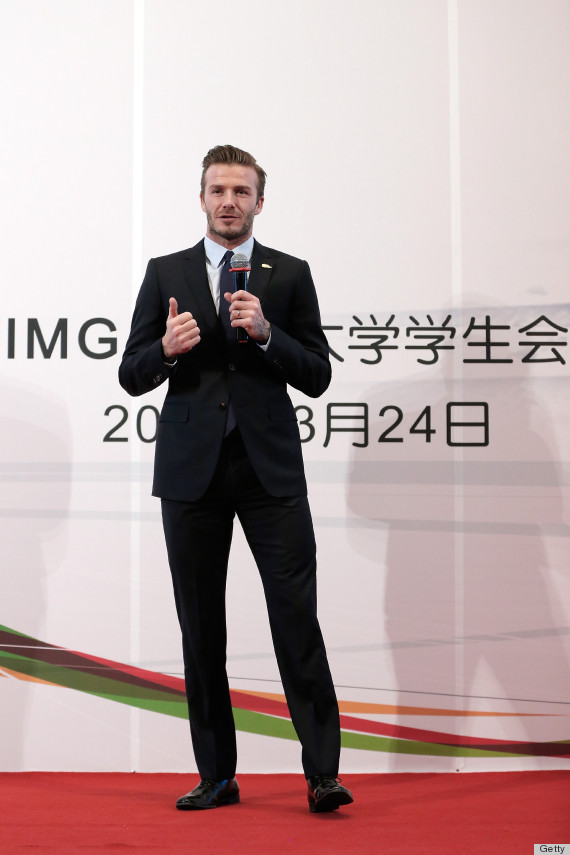 How does Becks' new ink stack up?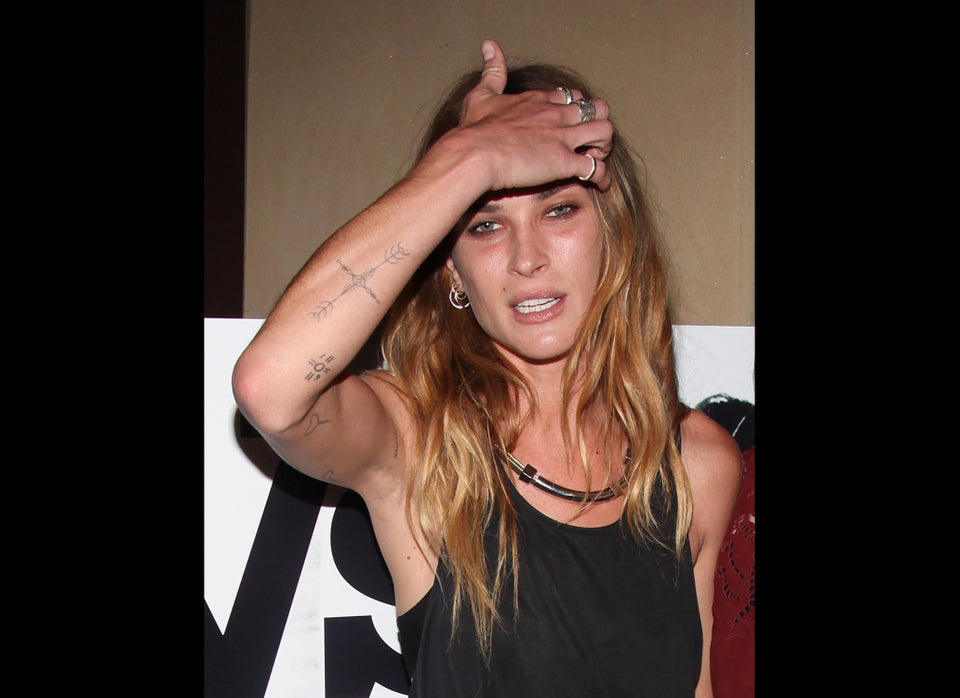 Celebrity Tattoos
Popular in the Community