It appears President Donald Trump's nominee for second-in-command at the Department of Interior shares ― or, at least, won't be challenging ― the president's aversion to climate change action.
About an hour and a half into Deputy Interior Secretary nominee David Bernhardt's Thursday confirmation hearing before the Senate Committee on Energy and Natural Resources, committee member Sen. Al Franken (D-Minn.) asked Bernhardt whether he believes climate change represents a "serious threat that requires aggressive action?"
In response, Bernhardt commented that "we need to take the science as it comes, whatever that is."
After Franken interjected and stated, "I believe the science is pretty decided on this," Bernhardt added, "I personally believe that the [human] contribution [to climate change] is significant, very significant. Now, that's different that what we do with it, and here's where people disagree."
"My task will be to take the science, put it in the paradigm of the administration's policy perspective which is [that] we're not going to sacrifice jobs for this and then look at the legal rubric and say how do we apply the law there?" Bernhardt added.
Franken called his response "incredibly short-sighted" given job opportunities in the clean energy sector, and pressed Bernhardt on the matter again, saying "the science is in."
"Policy decisions are made," Bernhardt responded. "This president ran on a particular perspective. That perspective won't change to the extent that we have the discretion under the law to follow it. In some instances we might not, but those that we do, we're absolutely going to follow the policy perspective of the president. And here's why: That's the way our republic works and he is the president."
Bernhardt, an attorney at the well-connected law firm Brownstein Hyatt Farber Schreck who previously served as the Interior's top lawyer under former President George W. Bush, also faced pointed questions on Thursday concerning potential conflicts of interest arising from Bernhardt's connections to the firm's current or former clients.
Ahead of the Thursday hearing, 150 conservation groups signed a letter opposing his nomination, labeling him "a walking conflict of interest." Sen. Maria Cantwell (D-Wash.), the committee's ranking member, appears to share those concerns.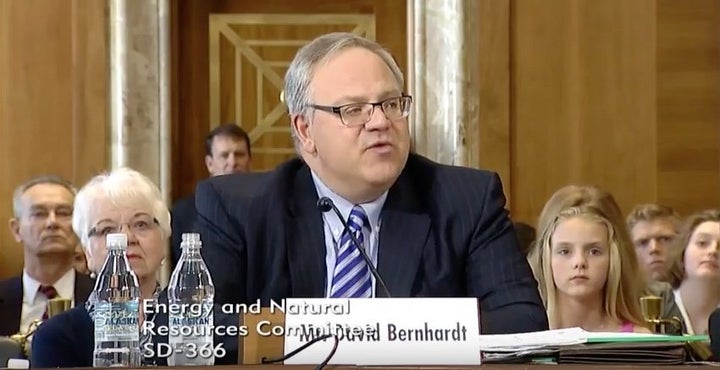 Bernhardt's firm previously lobbied on behalf of Cadiz Inc., the company that hopes to build the proposed pipeline, and the firm is also poised to earn 200,000 shares of stock in Cadiz — worth about $3 million — should the project be completed.
In response to the question, Bernhardt indicated that the firm had not, to his knowledge, benefited from the Trump administration's policy change related to the Cadiz project.
Bernhardt added that, if confirmed, he would exit the firm and would not have any continuing financial interest in the company. He said he would also recuse himself from any future matters related to Cadiz or any other former clients or employers, per an ethics agreement he has already signed.
Sen. Lisa Murkowski (R-Ala.), the committee's chairwoman, said in her opening remarks at the hearing that Bernhardt's "extensive experience" at the Interior will serve him well in the role. She described the nominee as "an excellent choice."
The committee's vote on Bernhardt's confirmation has yet to be scheduled, but Murkowski vowed to move "as expeditiously as possible" toward a vote.
Bernhardt's nomination for the Interior post appears to be consistent with the White House's effort to roll back environmental regulations and increase fossil fuel production.
Shortly after Zinke took office in March, however, the former Montana congressman lifted a temporary moratorium on federal coal leasing, declaring an end to the so-called "war on coal."
That same month, Zinke repealed a ban on lead ammunition ― responsible for poisoning as many as 20 million birds and other animals ― in national parks and wildlife refuges. In May, he reopened millions of acres of federal waters to offshore oil and gas sites, but stressed that he would be cautious in approving new drilling projects.
Before You Go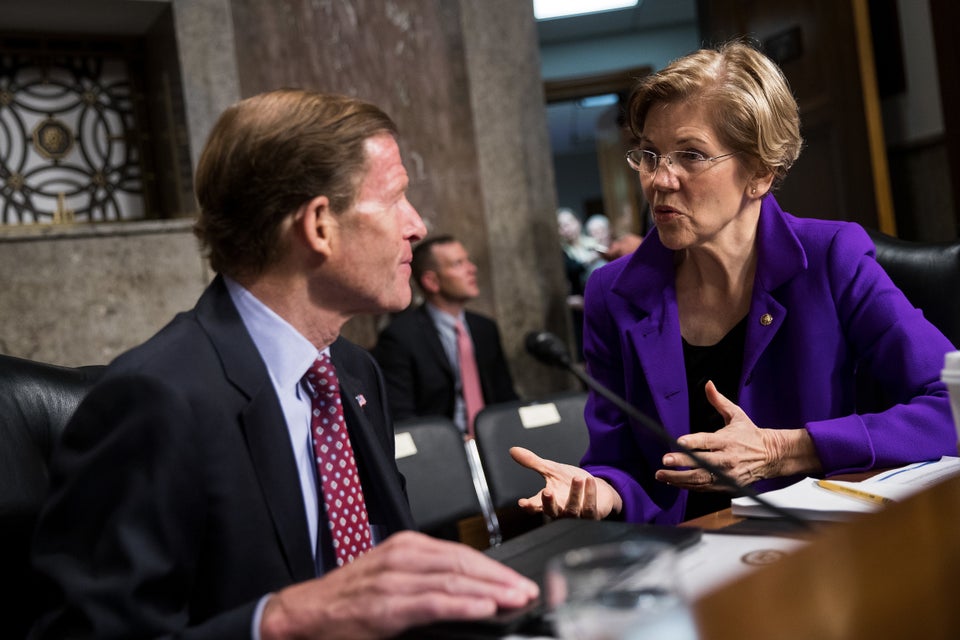 2017 Scenes From Congress & Capitol Hill
Popular in the Community