Do you love the sound of your own voice? What about the way it looks? Berlin-based artist David Bizer has created a perfect way to pay homage to your sweet-sounding and possibly great-looking speech -- a style of jewelry that converts the visual appearance of your unique audio into wearable necklaces.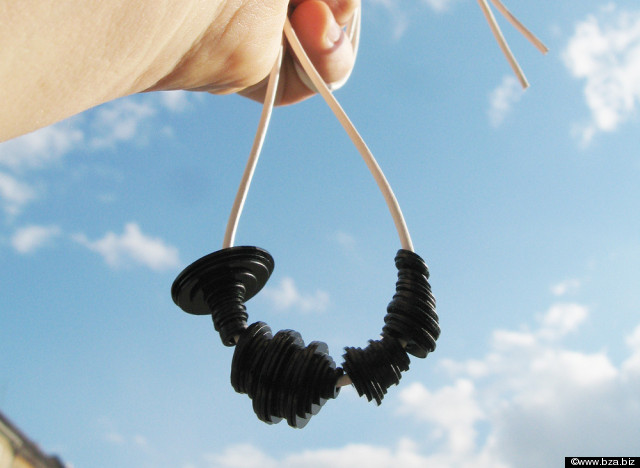 Bizer's jewelry, called Waveform necklaces, uses recordings that eager fans submit to his website in order to get their own voice transformed into customized wearable art. Bizer creates the end product from mapping out the audio's wavelengths as they appear in a .wav or .mp3 files. The visual representation of the sound becomes the charms of the necklace, appearing as neatly carved rings strung together in asymmetric designs. Made from acrylic, wood or metal in a variety of colors, Bizer's mini sculptures are like an abstract alternative to the traditional locket.
If you are interested in donning one of these interesting pieces, Bizer has laid out some useful tips for picking the perfect sound bite on his site. Or you can take a stab at creating one of your own, since Bizer has posted a nifty Instructables entry for fans looking to take part in the art.
Check out images of the waveform necklaces below, and let us know what you think in the comments section.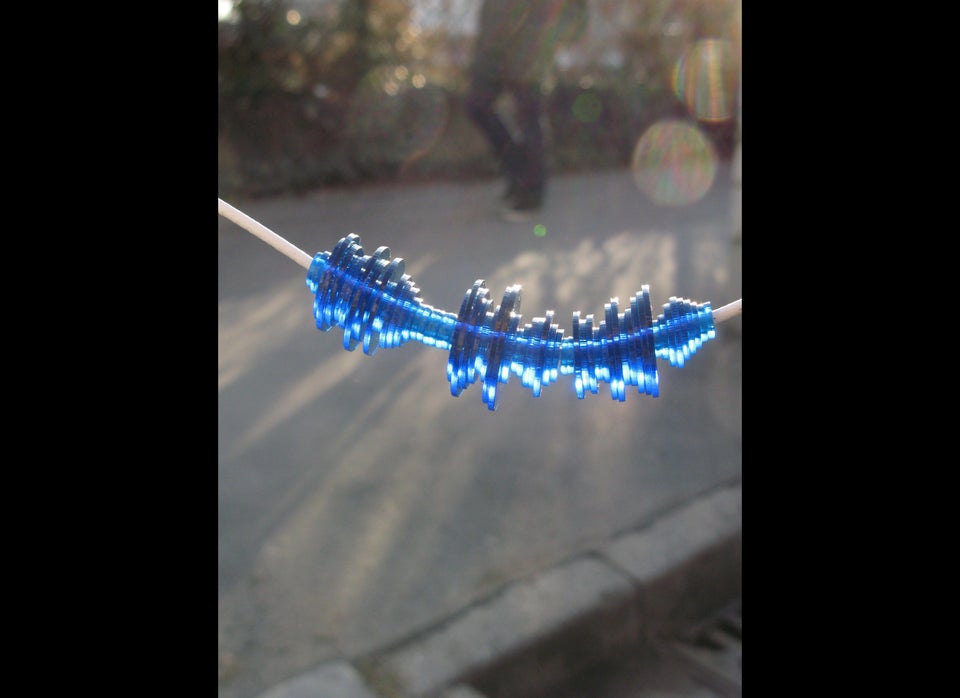 David Bizer's Waveform Necklaces
Related
Popular in the Community