This was some dark magic.
World-renowned magician and endurance artist David Blaine was injured when an attempt to catch a bullet in his mouth went painfully awry, as seen in a November video that's now going viral.
The 43-year-old was wearing a mouthguard when a metal cup that was meant to catch the bullet between his lips slipped, The Wrap reported. The bullet, which Blaine fired himself using a string, ended up shattering the protective guard, and Blaine sustained a cut in his throat in front of a live audience at Las Vegas' MGM Grand Garden Arena. He was taken away in an ambulance but seemed to be in good spirits.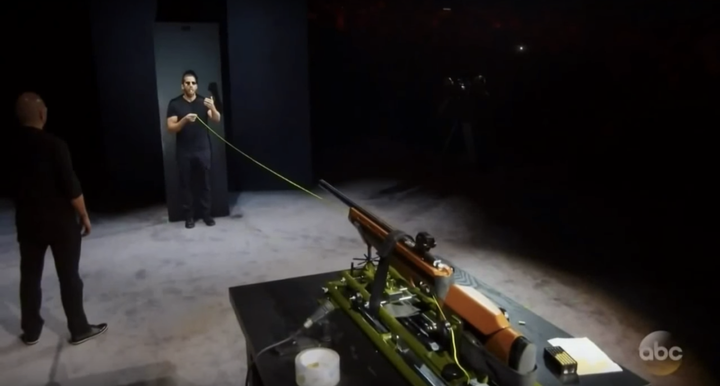 "When the bullet struck the cup, there was a high-pitched ringing in my ear and I felt an impact on the back of my throat," Blaine says in the video.
"I was sure the bullet went right through my head and that I was dead, and then suddenly I became aware of the pain and it brought me back," he went on. "At that moment, I realized that the mouthguard had shattered again, and I was alive."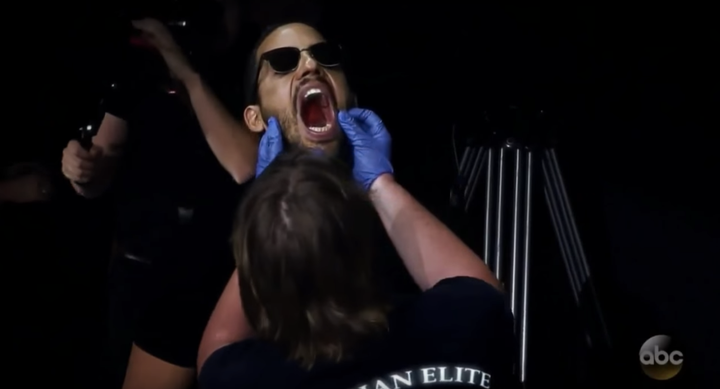 Video later shows him at University Medical Center of Southern Nevada, where one of his friends who assisted in the act vows not to participate in the stunt again.
"We're going to do it right," Blaine insists in the clip. "That's the end of the story."
Needless to say: Don't try this at home, or anywhere else.
Popular in the Community