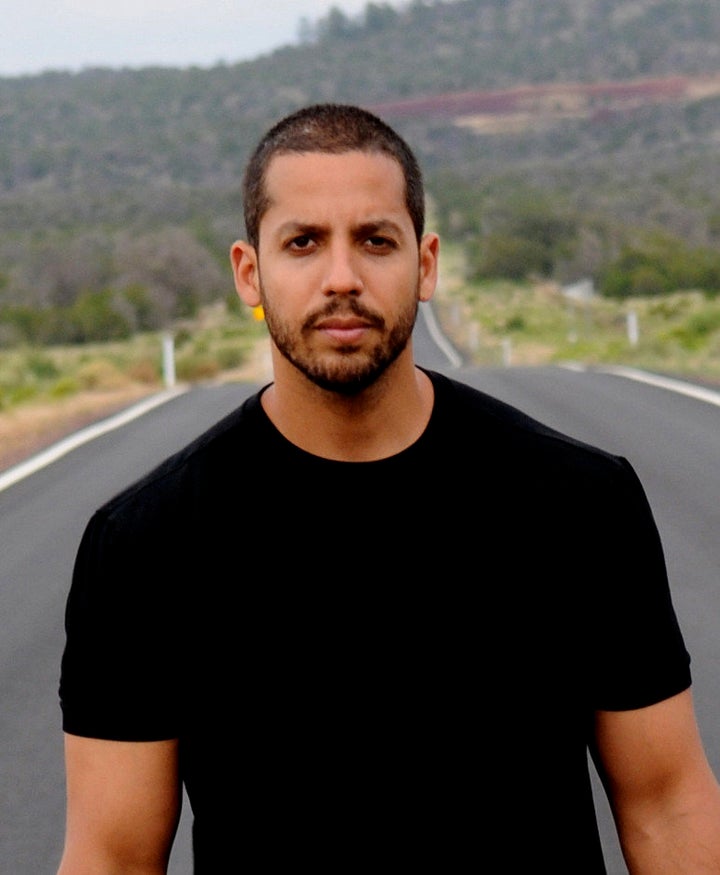 With his live-streamed, interactive Intel powered "Electrified" stunt kicking off in New York, endurance artist David Blaine joined What's Trending for an exclusive Google Plus live hangout to reveal his preparation, setbacks and expectations for the unprecedented event.
Blaine has taken on a variety of insane feats in his career, from hanging upside-down for 60 hours in New York's Central Park to freezing himself in a block of ice. But he's never done anything like this.
His latest challenge, "Electrified," features Blaine attached to a series of Tesla coils for 72 hours straight, without breaks for sleep or food.
Adding an interactive element, viewers can also play their part in the exhibition by using Intel Ultrabooks to control the strength of the electrical charge. (Here's a hidden code: If you type "DB," the power becomes really strong!)
It turns out that the huge endeavor was inspired by a toy, specifically, an electricity-inducing plasma ball that they sold at Sharper Image. "I wanted to create that where I would be in the center of it," Blaine said. "I imagined a sphere with static coming off to people's fingers as they touch it."
We can keep speculating about how Blaine will fare throughout the weekend, but he admits that no one can be sure about the risks. "Seventy-two hours or more in an electromagnetic field can do... anything to the brain," he said. "There are a lot of unknowns here."
When friend and fellow magician Justin Willman asks how he wants to be remembered -- considering Blaine's vast and varied body of work -- the stunt master answered simply, "I just want to be remembered as a guy who brought magic to the people."
Watch the Electrified stunt beginning Friday, October 5 LIVE on YouTube and follow David Blaine on Twitter.
For daily YouTube exclusives and interviews with your favorite celebrities, subscribe to What's Trending and join us LIVE every weekday at noon PT / 3 pm EST on YouTube!
Popular in the Community