By all accounts, David Blatt is a good coach. He has had a long, successful career overseas and was lauded as a great basketball mind when the Cleveland Cavaliers hired him to head up their new coaching staff this past summer.
But that doesn't make the two mistakes he made on Sunday any less puzzling.
To put it mildly, LeBron James and his Cavaliers beat the Chicago Bulls in spite of Blatt on Sunday, rather than because of him. On two separate occasions in the last 8.4 seconds of the game, Blatt made what was obviously the wrong call, only to be saved by his assistant coaches in the first instance, and by his players in the second.
The First Mistake
After Derrick Rose hit a winding layup to tie the game 84-84 with 8.4 seconds in game, Blatt could clearly be seen walking onto the court and calling a timeout.
Thankfully for Blatt, his assistant coaching staff immediately realized what he was doing and literally pulled him back onto the sidelines.
Later, Blatt admitted that he knew he screwed up.
The Second Mistake
With just 1.5 seconds to go, Blatt did get some time to draw up a final play. But his idea was to have LeBron James, the greatest player in the world, throw the ball in. Luckily for Cavs fans, the team quickly realized that was not the greatest idea.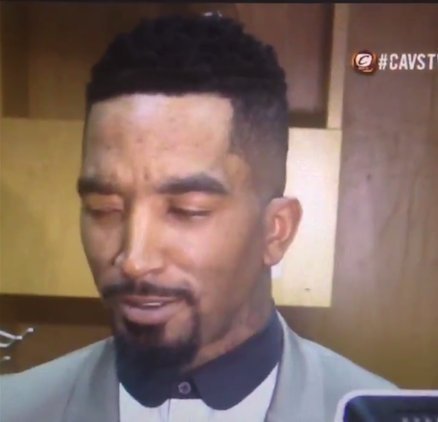 Uhhhhhh, yeahhhhh. (Source: Twitter)
LeBron flat out said he "scratched" Blatt's play and then told him, "There's no way I'm taking the ball out, unless I can shoot it over the backboard and it goes in."
"I told him, 'Have somebody else take the ball out, give me the ball, and everybody get out of the way,'" he later said.
Simple as James' idea was, and as egotistical as it may have sounded, I think we can all agree it worked out pretty well for everyone in the Cleveland area.
In summary, a great day in Cavs history. Not so much for the team's head coach.
Calling all HuffPost superfans!
Sign up for membership to become a founding member and help shape HuffPost's next chapter