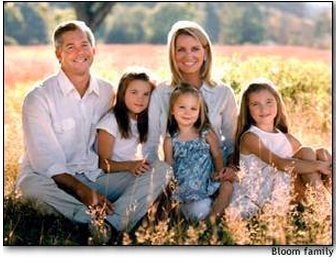 NBC's David Bloom died suddenly from a deep vein thrombosis (DVT) while covering the war in Iraq 10 years ago tomorrow.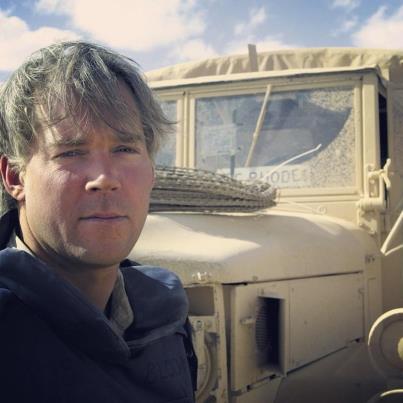 A decade later, David's death is still difficult to accept. It is still shocking and still hurts. Like the loss of Tim Russert five years later, it's something most members of the NBC family can't talk about without tears.
Melanie Bloom and Lee Woodruff generously shared the story of their extraordinary friendship with me for O, The Oprah Magazine in 2007 -- a story that detailed Lee's stepping through Melanie's front door late in the night when word came that David had died, and basically moving in for months after -- and then the still astonishing turn of fate that brought Melanie to Lee's side on a flight to a military hospital in Germany years later when ABC's Bob Woodruff was critically wounded by an IED in Iraq.
What these two women shared and did for each other is the stuff of Hollywood -- except that it's all true.
Melanie married Daniel McNulty in 2008 and along with her three girls Christine, Nicole (19) and Ava (13), has a stepdaughter Alex (21) and a stepson Gavin (19). "So we are one big happy family," she reports, "and feel very blessed." Melanie continues to travel the country speaking out about the dangers of DVT, and has saved lives doing so.
The Bloom girls regularly present an award in David's name at the Radio and Television Congressional Correspondents Dinner, and are always show-stoppers.
"This is always a difficult time of year as the anniversary of David's death approaches," says Melanie, "and it is hard to believe this April marks the 10th year."
Today, Lee is a contributor to the CBS This Morning, a best-selling author and along with her husband heads the Bob Woodruff Foundation, which raises money for injured service members, veterans and their families
"I think about how young we were 10 years ago," says Lee today, "and in some ways how innocent. The war was just starting, our husbands were going to cover it, our children were small -- neither of us could have imagined how we would be twinned in many ways by our experience."
"It's one of those things that feels like both a million years ago and yesterday, if that makes any sense," she adds. "I can still picture exactly where we were standing in my kitchen watching David on MSNBC and thinking how poorly he looked, Melanie telling me he'd been sleeping outside on the tank cause his leg cramps were so bad. Neither of us had any idea about the symptoms of DVT. And neither of us could have imagined he would be gone by the next day."
She also had no idea that Melanie would be telling her things she would need to know.
"Mel handled her loss like a champ -- but she would never be the one to say it -- grief is grief -- pure and raw, and it never goes away -- it just goes underground a little so you can function and move forward and smile," she says. "I learned many things from watching Mel -- grace and the importance of putting the kids first, how to shut out the outside world so you can restore and how to endure when your heart is breaking. Through the entire spectrum of that awful, horrible year, Mel was the Princess Grace of Grief -- always elegant and poised, able to let her hair down in her private moments."
Melanie was asked to speak at The Wendt Center for Loss and Healing in Washington, DC just three years after David's death. The clarity and depth of her remarks as well as the simple bravery of getting up on stage to deliver them continue to resonate.
I can tell you anything you need to know about DVT. But when it came time to craft my remarks for this evening's event -- I froze over the keyboard. I realized I couldn't just hand you some facts and statistics. This couldn't be medically oriented, sterile, safe. I had to actually move the heavy lid -- which I have so carefully tried to keep sealed -- shove that heavy lid aside and peer down into the well where my tragedy resides. And I call it a well because it's deep... and it's dark... and it's wet... because it's filled with my tears and the tears of my children -- and even David's tears if he were to know how much of this beautiful life that he's missed. As I wrote this speech, a few more drops plopped down into that well -- and I'm sure the high-water mark will be maintained for a very long time.

But on this journey through grief -- a journey that one doesn't ask to go on, doesn't buy a ticket for, and certainly doesn't pack appropriately for -- you learn. You learn along the way. In the beginning of my journey, it was learning to put a morsel of food into my mouth without throwing up. Then it was learning to not be fearful of sleep, because there are those few seconds upon waking-up that you forget what happened -- and it cruelly crashes back down around your head. Sleep is a torment because you have to wake.

One night, early on, Christine came to me and said "Mommy, why can't Daddy just come back and give me one big hug, and then go away forever?" It seemed so cruel to deny a child that small, earnest request. I wanted a do-over. I wanted to un-ring that phone. It was a turning point. Our girls had suffered enough losing their father. They were not going to lose their mother too.

At the time, I thought perhaps our youngest, Ava, who was only three when David died, would be spared. Maybe it would sort of go over her head. When I slowly pulled myself out of my fog of despair, I saw that little Ava was grieving just as hard -- if not harder than all of us! She had stopped eating. She had stopped sleeping -- only fitful stints of sleep in between whimpering through the night. She had stopped talking. It was five months later that her Nursery School called to say they were relieved! They had finally heard Ava utter a sentence. They said they thought she couldn't talk, but didn't want to burden me with that added concern during my period of mourning.

Ava needed me. All the girls did. And I needed to be Mel again, and not some gutted-out shell of the person I had been before. David would want me to seek joy, as he was a joyful person. David would want those girls of his to embrace life, as he lived life with such passion!

I made a deliberate and conscious effort to get up, get going and find a way to get some 'happy' back into this family.

Another lesson learned, ironically, when I was in Landstuhl, Germany last January: After Bob Woodruff was hit by the IED, I was on the plane with Bob's wife, Lee, to be by her side as she had been by mine when David died. Reviewing MRIs of Bob's extensive injuries, I saw an image of Bob's scapula -- his shoulder area -- and my mouth dropped open.

His scapula was not just broken -- it was shattered! On the screen, shards of his bone were glowing like a child's game of Pick-Up-Sticks. Worried that Bob may no longer have the use of that arm, we asked the doctor how and even if that could be repaired. He answered quite succinctly "No. We can't repair it. But what we can do is build up all the muscles, tendons and tissues surrounding it -- they take over -- and we can rehabilitate that shoulder to function again despite the shattered scapula.

Bob, I apologize for using your body as an analogy -- but I saw a correlation. David's death shattered me -- shattered my family. Nothing left but a child's game of Pick-Up-Sticks. (And I always stunk at that game anyway.) But, just like Bob's scapula -- I learned that by gathering the abundance of love and support of those around us -- allowing them to shore us up, strengthen, rehabilitate us -- we could function again despite our shattered core. And instead of muscles, tendons and tissues -- we had family, friends, and faith. And ... just like Bob can now whip a mean forehand on the tennis court again -- I can stand before you tonight and smile again.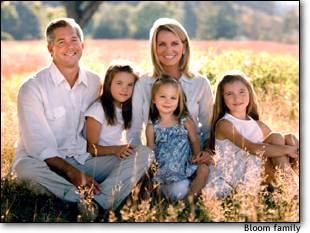 Calling all HuffPost superfans!
Sign up for membership to become a founding member and help shape HuffPost's next chapter