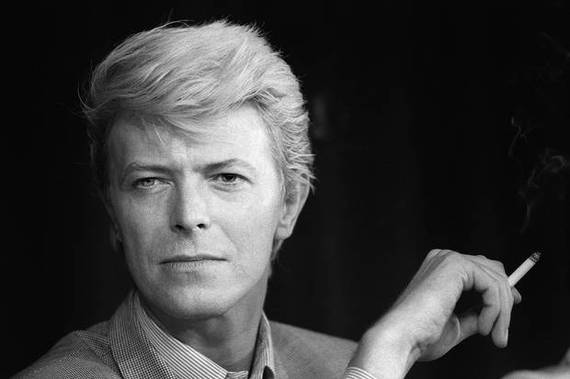 Gentleman, genius, and one of my teenage "heroes", David Bowie, died Sunday, January 10, after a secret 18-month battle with cancer. I am blown away reading now about how many people were also quietly inspired by this highly original rock and pop icon.
For me, growing up in very conservative and musically white bread Omaha, Nebraska, Bowie was a revelation. I was part of a small coterie of maybe five people in my entire 800-person all-boys Catholic high school of Creighton Prep who really knew who Bowie was and the manifold vision he represented, let alone owned all his albums. Bowie not only made gender-bending seem cool and natural, but that he combined it with a polymath's fascination for outer space, Buddhism, fashion and philosophical outliers like Friedrich Nietzsche made him all the more beguiling.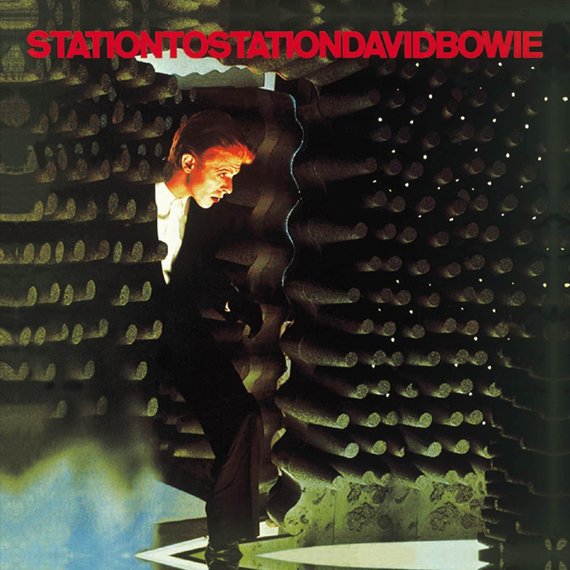 In 1977, during my freshman year at Northwestern University and during Bowie's Station to Stationw album tour, I finally got a chance to see The Thin White Duke in concert. It was rock performance as interpreted by Martha Graham and Le Corbusier. I could not stop talking about that Chicago show for decades after.
Even during my Junior Year Abroad at the University of Sussex from 1979-1980, Bowie still figured prominently in my musical life. He had become suddenly relevant to the flamboyant New Romantic bands (including my favorite, Ultravox) popping up around England in reaction to punk's stripped down ethos. These bands (which included Spandau Ballet, Culture Club and Duran Duran) modeled their looks, attitudes and music after the inimitable Ziggy Stardust (just one of many personas that the deliberately transgressive artist adopted over the years).
It was also in London during that time that I discovered the incredible fanboy phenomenon of Bowie Clubs and Bowie Nights. Lost on most of these Alladin Sane disciples was how the Brixton-born chameleon loved to try on roles primarily for their shock value. For example, Bowie's much-ballyhooed bisexuality was more pose than reality.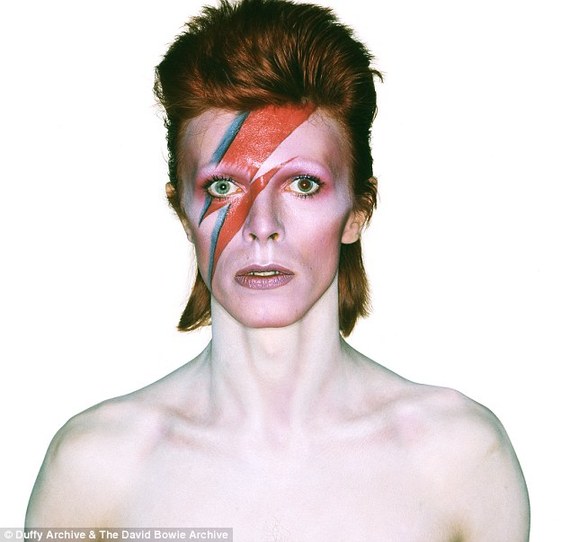 I haven't followed Bowie's work over the last few decades, having stopped listening avidly at the Scary Monsters (And Super Creeps) album from 1980. However, three months ago, "out of the blue," as if sensing something pivotal was about to end, I created a Pandora station devoted to Bowie's work. Re-listening to classics like "Starman," "Five Years," "TVC-15", "Golden Years," "Young Americans," as well as other less-heralded, but signature, Bowie tunes (e.g., "Sound and Vision," "Be My Wife"), I experienced again the timeless wisdom, intelligence, and trailblazing creativity of this man, who was not only a songwriter and multi-instrumentalist, but a skilled painter, dancer, actor and producer too. For today's lovers of electronica, industrial, German torch songs from the 1920s, opera, minimalism, glam-rock, or soul, you will find in Bowie elements of all these styles and more.
Recently, I planned a Seshoon to honor Bowie's music on January 23 -- not knowing he was sick -- before my idea was diplomatically shot down as not accessible enough. If you are a rock or pop musician, and you have not fully digested David Bowie, then, frankly, you will not be offering much that is truly original.
Mr. Bowie, you left at the right time. The rock and pop worlds have gotten so square, so unadventurous, and so derivative in recent years. You will fit in much better now on Mars.
With love and admiration,
Calling all HuffPost superfans!
Sign up for membership to become a founding member and help shape HuffPost's next chapter