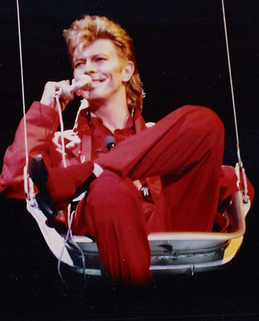 David Bowie was not simply a musician, because he wasn't simply anything or anyone. He was what few of us are, a true original.
Whether you call him David Robert Jones, or David Bowie, or if your preference is Ziggy Stardust over Major Tom, it was clear from the start that this man was not merely a musician, he was clearly a thespian as well.
His stage presence and creative force was not just for the exclusive enjoyment of fans and benefit attendees, but for the true theater lover as well. Bowie loved the stage and in 1980 when he performed the role of John Merrick in the "The Elephant Man" the New York Post credited him as having "the most brilliant debut in Broadway history."
More recently Bowie served as a collaborator for the off-Broadway musical "Lazarus," a sequel to his role in the film "The Man Who Fell to Earth." (1976) His latest release, Dark Star, proved to highlight his diverse taste and influences by choosing a string quartet as his backup band.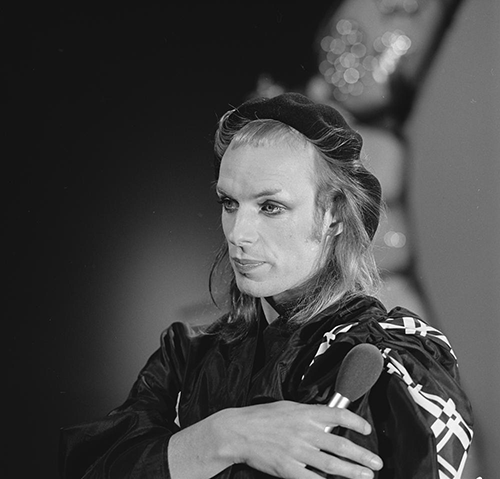 The morphing of David Bowie was a lifelong process. Every album seemed to serve as an opportunity to share with the world a new side to his genius. Something I couldn't help think that so many of us are aching to share.
With out question, sharing our own unique creative genius to the world is no small feat but nothing he ever created was. In fact nothing he ever created was generic at all, and that's what I believe sharing our own creative genius is all about.
What if we looked at every new adventure as an opportunity to create something different, something that scares us a little, and maybe if we're lucky something extraordinary. Can you image the dreams that would be materializing before our very eyes, if we all had the courage to step into our power. Step into our own unique creative genius!
Bowie didn't step out into his career as an over-night success, his controversial style and opinions were boldly stated long before his claim to fame. There's a lesson in that, one we need to remember, whether as entrepreneurs, visionaries, or a friend it's important to shine our light so brightly that it blinds anyone or anything that attempts to get in the way.
At times he may have seemed more of a chameleon than human, and never stopping to surprise us. He challenged people's idea of gender identity long before the days of Caitlyn Jenner and Transparent. And he did so while possessing a fierceness in his style and sound that proved without doubt that David Bowie was an artist in the truest definition of the word.
When we think about expressing our opinions or going against the grain, let's do so with the conviction and spirit of the trail blazers before us. If we can't rock out to the beat of our drum in life or business then how can we expect to change and inspire the lives around us?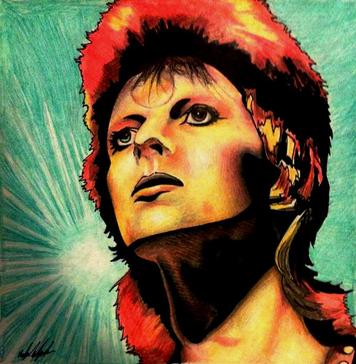 How we can in this powerful time in our lives live everyday like it could be our last. What would people say about our accomplishments or the impact we had on the world. If we're not satisfied with the answer to those questions, then make a commitment right now to start living your own personal truth; start being your authentic self.

As my favorite saying goes "your vibe attracts your tribe." So don't worry about standing alone, there will be many others that will stand up and dance to the beat of our song.

Throughout our life we can only hope to inspire our children, peers, fans and followers, but not by wowing them with all our latest brags or conforming to popular beliefs that our not our own but by living our life authentically. In the end he did just that-what only a true original could do; he became himself, an ever transforming medium of art.
Danielle Sabrina is a heart-centered culture creator, monetization strategist, and brand manager who is a regular contributor to the Huffington Post. After leaving a successful career in Financial Planning, Danielle developed her Freedom based business What Vibes Your Tribe, and Tribe Builder Academy where she helps purpose-driven entrepreneurs monetize their passion and do what they love full time. Danielle is well known for helping her clients connect with their tribe, turn followers into fans, and fans into paying clients. Check her out LIVE stream on Facebook!
Image credit: Wikipedia, Aerokay
REAL LIFE. REAL NEWS. REAL VOICES.
Help us tell more of the stories that matter from voices that too often remain unheard.