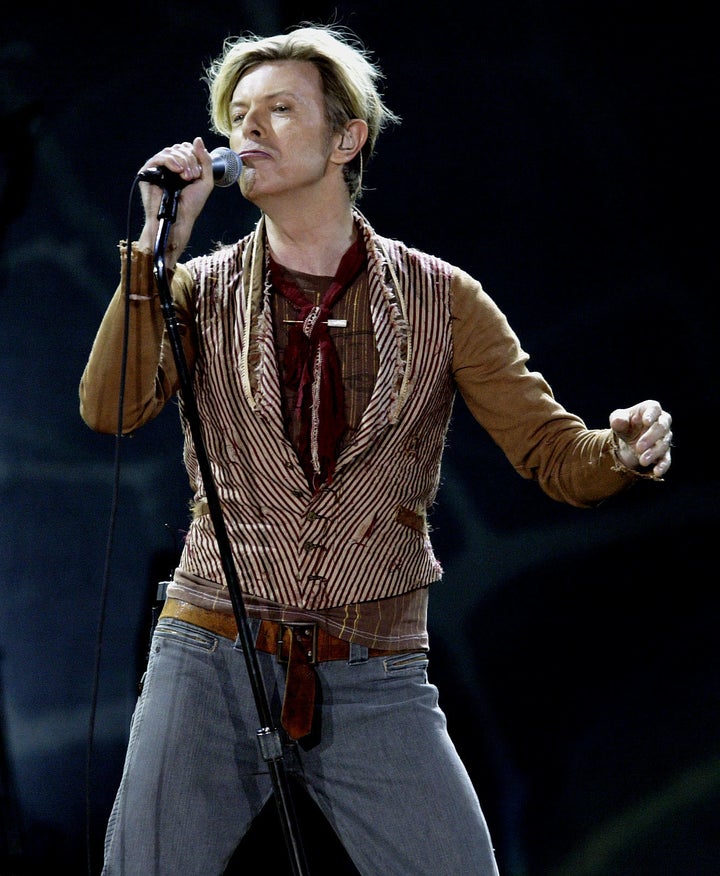 According to E! Online, Bowie's godchild had been given permission by the singer's wife, Iman, to bring his ashes to the annual art and music festival in Nevada's Black Rock Desert. The story was originally reported by the Burn.Life blog, which said that Bowie's 16-year-old daughter, Lexi Jones, was responsible. Her name no longer appears in the story, which was edited "at the request of someone who will remain nameless ... out of respect." 
"David's godchild and David had long talks about Burning Man and what it stands for, and David loved the message behind it," E!'s anonymous source alleged. Bowie was said to have been honored at a ceremony attended by roughly 70 people at the Burning Man Temple, a structure erected each year in honor of festival-goers' dearly departed. The temple is burned to the ground to mark the end of the gathering.
"We played [David's] music the entire drive from our camp to the Temple and back," the source claimed, adding that "most of us had the Bowie [lightning bolt] face paint on in his honor."
It's a compelling image, to think of the iconic Bowie being laid to rest at an epic party dedicated to artistic self-expression. Alas, "there is no truth in the story," a spokesperson for the Bowie estate told the Independent.
This year's Burning Man Temple was designed and built by the Temple Crew, a group that began working together for Burning Man's 2000 edition. The David Best-led team was inspired to turn their structure into a memorial when one of their crew members died in a motorcycle accident in the lead up to the festival. The Temple has since become an important Burning Man tradition, and Best's team has reportedly designed about half of the annual Temple structures in the years since.
This year's ornate, Asian-inspired design featured eight temples, and was finished with a stained patina to give it an ancient appearance. Best and his team were also responsible for the massive-scale model of 17th-century London that was ignited on the Thames on September 4 to commemorate the 350th anniversary of the Great Fire of London.
BEFORE YOU GO
PHOTO GALLERY
The Influence of David Bowie, Illustrated