When linked together, the collection of seven stars near Mars form the lightning bolt painted on the legendary late rocker's face on the cover of his 1973 album "Aladdin Sane."
The MIRA Public Observatory in Brussels teamed up with local radio station Studio Brussel to register the fitting intergalactic accolade.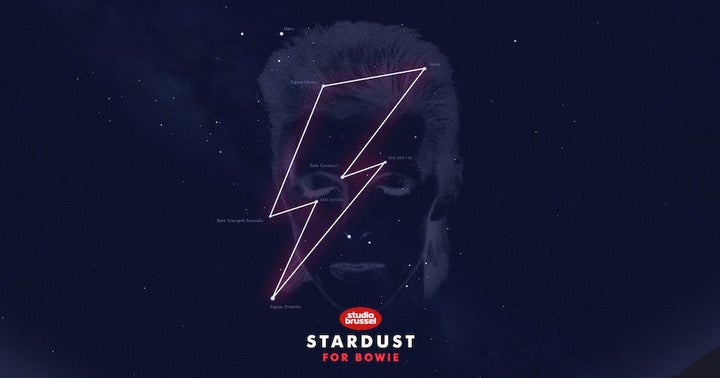 MIRA Observatory employee Philippe Mollet said it was tricky finding the perfect spot in the galaxy to pay tribute to Bowie.
"It was not easy to determine the appropriate stars," Mollet said in a statement. Referring to the rocker's various albums, they chose seven stars -- Sigma Librae, Spica, Zeta Centauri, SAO 204132, Sigma Octantis, Beta Trianguli Australis and SAO 241641 -- in the vicinity of Mars.
"The constellation is a copy of the iconic Bowie lightning and was recorded at the exact time of his death," he added.
The homage is linked to Google Sky's virtual "Stardust for Bowie" initiative, which lets fans create personal tributes inside the constellation's borders by naming their favorite song or leaving a message.
Each star-shaped memorial brightens the overall formation, thus making it easier to spot when stargazing in the Google Sky galaxy.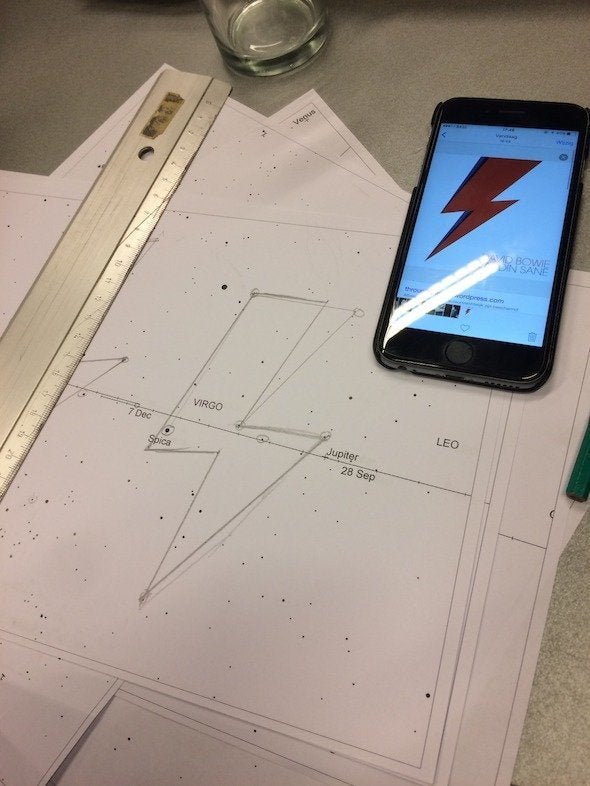 Multiple tributes have been paid to the rocker, who often used the universe as his inspiration, either through his alter ego Ziggy Stardust or via songs such as "Life on Mars" and "Starman."
Popular in the Community