David Bowie left behind a legacy beyond his musical accomplishments. His far-reaching influence on music, gender, and art spanned decades. Reflecting on a few lessons we learned from the Thin White Duke, we're left with a clear message: be yourself.
On race: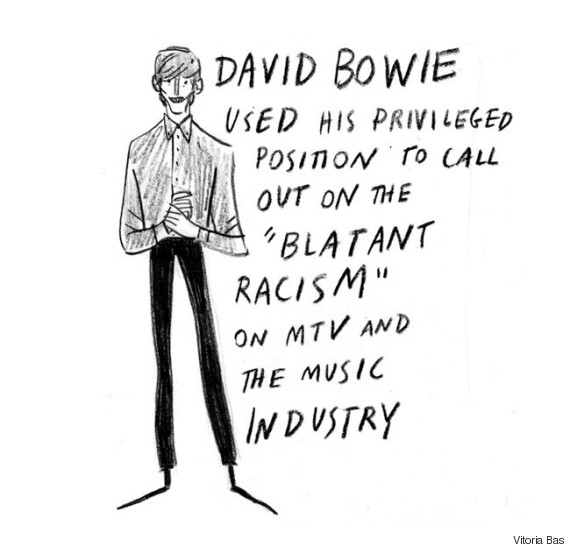 On art and fashion: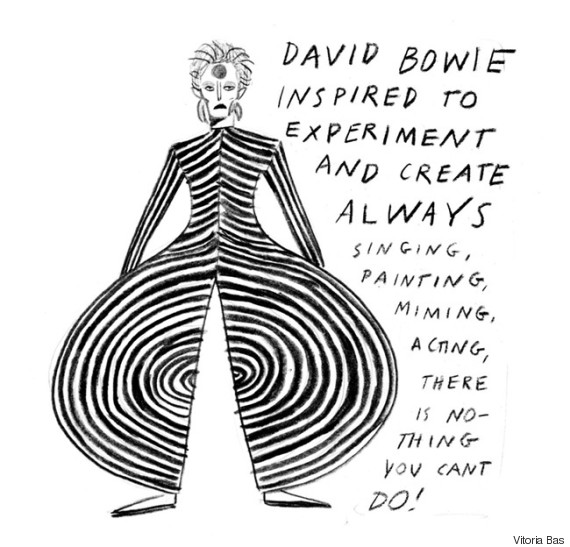 On friendship: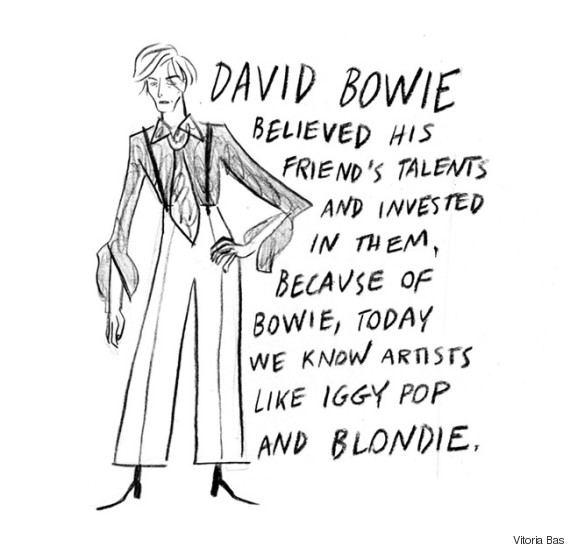 On gender and sexuality: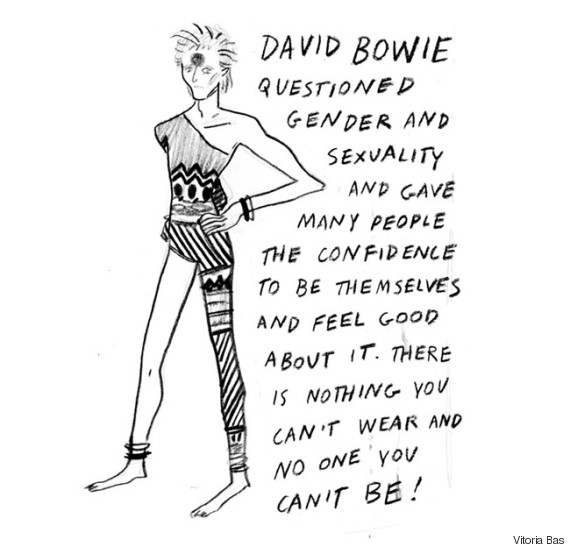 On film: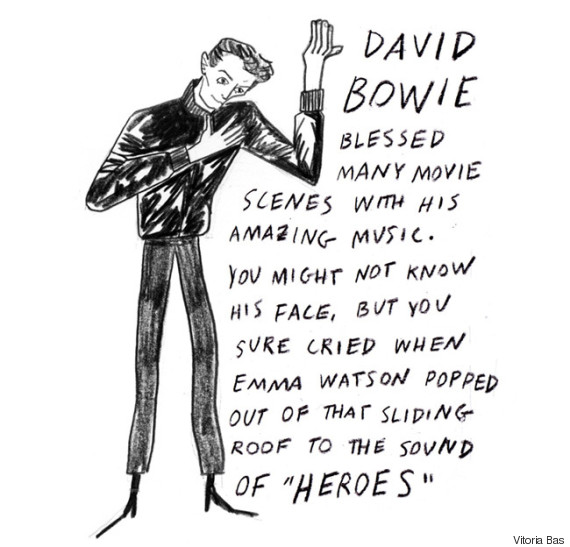 On personal identity: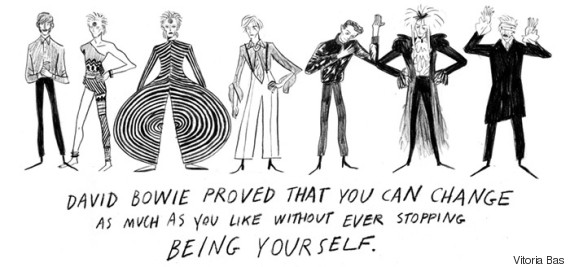 Illustrations by Vitoria Bas.
A version of this post originally appeared on SparkLife.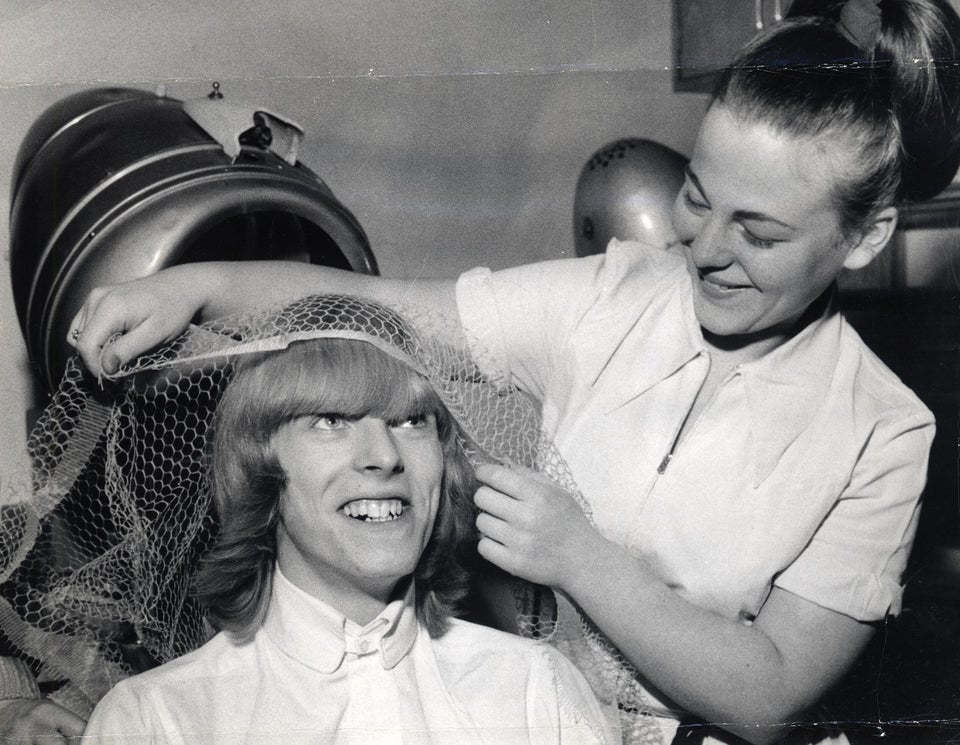 David Bowie's Most Iconic Looks
Popular in the Community