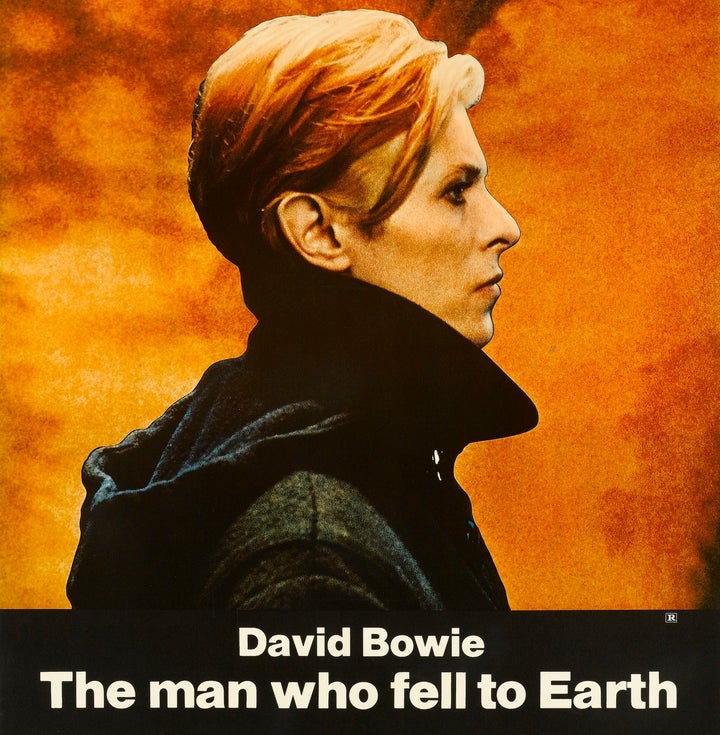 In 1976, British filmmaker Nicolas Roeg directed the cult science-fiction film "The Man Who Fell to Earth."
The movie, based on Walter Tevis' 1963 novel of the same name, tells the story of Thomas Jerome Newton, a human-like extraterrestrial who, in a search of water for his drought-riddled home planet, finds himself tragically marooned on Earth.
In one of the most fated casting choices in cinematic history, the starring role went to the late David Bowie, the musician who rose to fame on the wings of a song dubbed "Space Oddity" and would go on to adopt the mythic pseudonym, Ziggy Stardust.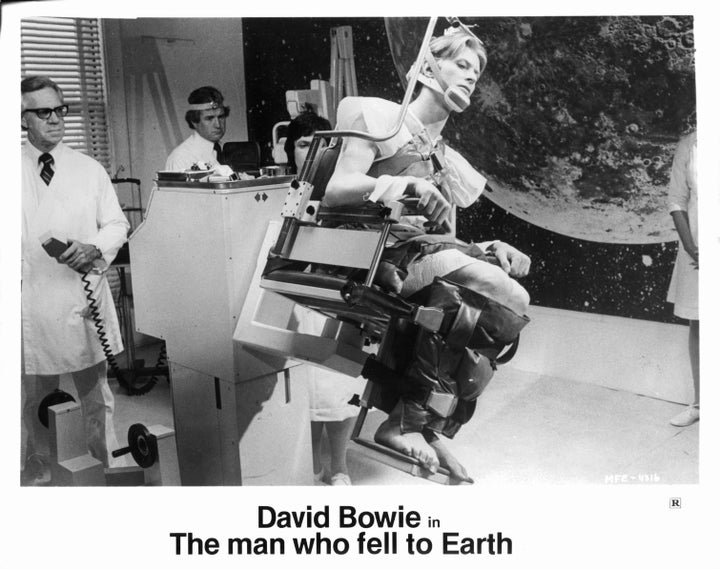 As Newton, Bowie acts out the travails of a hyper-intelligent being transitioning from doomed traveler to technological tycoon to the object of CIA experimentation. Bowie, embracing the Thin White Duke persona at the time, delivered the heart-wrenching role with ease. His character moved seamlessly from a forlorn, alien refugee to a full-fledged member of Earthly society and back again, in an allegorical story sci-fi fans adored.
But beyond the fandom, the film explored an emotion Bowie followers are all too familiar with: grief. As the world mourns the death of David Robert Jones this week, it's worth looking back on his turn as Newton. Particularly since "Lazarus," the loose musical adaptation of "The Man Who Fell to Earth," co-written by Bowie and Enda Walsh, is currently running in New York City.
Throughout Newton's stay on Earth, he's constantly reminded of his wife and children, slowly succumbing to a drought. While at first Newton works tirelessly and somewhat successfully to repair his crashed spaceship, hoping to eventually return home to his people, his plans are inevitably disrupted. Government officials become privy to Newton's alien identity and they opt to imprison him and subject him to a litany of medical tests. Only after years of captivity and near torture does Newton realize that his "prison" -- a luxury apartment inside a hotel -- has no locks.
He escapes, but for what? His home, he expects, has not survived.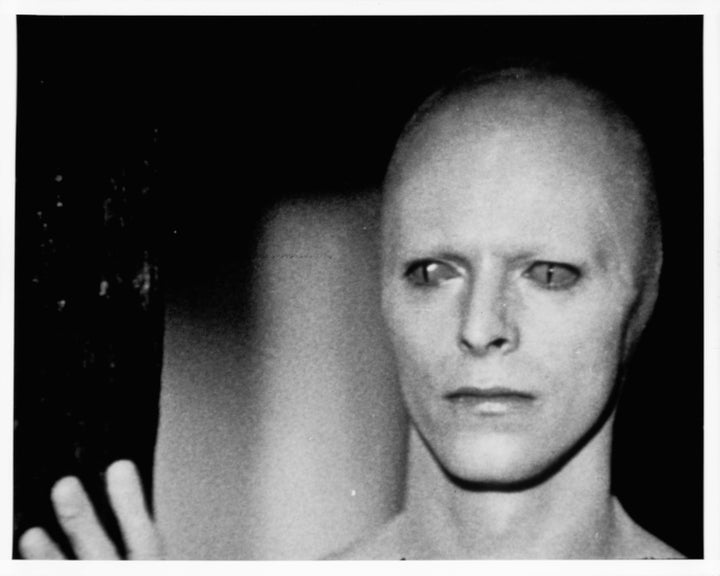 Tevis's book and Roeg's movie are not meant to gloss over the complexities of loss. Bowie's character is enveloped by a real, overwhelming sense of despair that waxes and wanes as he experiences semblances of success and failure in his disguise. Nonetheless, Newton never forgets his desire to reunite with his family no matter the score -- a potent emotion that wound its way into later films like Steven Spielberg's iconic masterpiece, "E.T." Unlike the friendly alien of all our childhood dreams, however, Newton's desire does not bring him home. 
Roeg leaves us with a scene that poetically reflects on Newton's fate. He had, throughout the course of a long and loopy plot, managed to hang on to some sense of hope. So he records a final message, meant to be broadcast to his alien home. Alas, the film ends before we find out if his family is still alive. Instead, he passes out in a cafe, apparently in an alcoholic stupor.
It's a sad scene; there's no denying the unhappy ending. But Roeg and Bowie reveal, in a not so ironic way, the real humanity of tragedy and love. We're capable of feeling a depth of emotion not contained by circumstances. And while absolute despair can encompass any person, hope is a strange and persistent feeling. And as we remember the man who went by many names, including Thomas Jerome Newton, it's hope that shines brighter than despair or loss.
"There's a starman waiting in the sky," Bowie crooned in 1972, nearly four years before the movie. "He'd like to come and meet us but he thinks he'd blow our minds."
More coverage of David Bowie:
PHOTO GALLERY
David Bowie Throughout The Years
Calling all HuffPost superfans!
Sign up for membership to become a founding member and help shape HuffPost's next chapter