Once upon a time, not so very long ago, David Robert Jones was born to Peggy and John Jones in Brixton, southwest London. He was an imaginative child, by reports, and had musical aspirations as well as talent early on. His cousin Kristina Amadeus recently wrote, in a letter to the editors of The Economist, that he had a musical heritage -- his grandfather was a bandmaster -- and that his parents encouraged him in this.
Jones made his first records, singles, from 1963 to 1967, in the fashion of the times: pageboy hair, skinny suit, and a sound born of skiffle and of America, rock and roll and jazz, Little Richard and Elvis. But he was different. His first album, eponymous and under a new name, showed you that - if you were one of the few people who listened to it and enjoyed it at the time. He was alone - not the lead singer, or star guitarist, for a band. His face, with those white planes and points, didn't look like the many British Invasion faces still trailing baby fat and chubby cheeks. Bowie: he'd chosen an American name, the name of a knife, apt for that sharp face, that keen look.
What did he sound like? His voice has a wide, bright range, from clear high tenor to a pleasant depth that shines forth on most of his songs. Bowie pushed the boundaries of voice as he pushed the boundaries of everything else: the high tenor rising to a predatory-birdshriek, the baritone register dropping to a growl.
But it was what he looked like. The hair alone has consumed entire essays, books, probably. It was white, ashy gold, red, neon orange, absent, spiked, long, short, styled, madly free. Along with the hair went the fashion, from the skinny suits to clothing akin to that of Ray and Dave Davies - also young men from London's long reach, playing Edwardian, Wildean dandies in their postmodern mode. Then came long hair and long dresses; DayGlo bodysuits missing parts; a mime who roared; elegant suits with zoot-style shoulders that only emphasized his thinness; movie costumes; whatever Bowie felt like. Ziggy shared his coif with my favorite troll doll when I was a child, and the Thin White Duke looked like a 1930s advertisement for the Last Word in male elegance...or Katharine Hepburn, when she was on her own time.
My first Bowie record was Lodger. Was I born too late? Probably, but at the time it didn't feel that way to me. I bought it with my birthday money the month it came out. A French girl, with whom I spent the summer of 1979 and who knew almost no English, listened along with me. Her name was Pascale, and we learned every song by heart. We never sat still as we listened. Clear as day in my mind's eye I can see Pascale dancing, pointing at me every time Bowie chanted "And he could have married Anne with the blue silk blouse." I wore a lot of blue shirts that summer because of that line, and felt beautiful every time I did.
What a kick it was, what a cool thing, when Bowie moved to New York in 1992. I didn't even know that he'd been living in America for so many years already - since 1974, off and on. He was married, now, to Iman, a woman whose face was surely as spread throughout the world as was his own - but no one called them DavIman, or ImaBowie. They weren't the sort of ephemeral celebrity couples we're so accustomed to now. She kept on doing her own things, and he his, only they were very much together. They didn't talk to the press about how this was possible, and how it fulfilled them - they simply got on with it, both in terms of work and their lives. Bowie was a New Yorker. Nobody, except for paparazzi, stalked him here in SoHo. He and his friends shook them off in style. I love the Getty Images identification of this photograph as "Musician David Bowie (R) wears a hooded winer [sic] jacket as he walks with friends March 1, 2003 in the Soho neighborhood of New York City." The two English fashion icons, Ray Davies and David Bowie, surrounded by people who don't know or even notice them, strolling the street half entirely unrecognized, happily chatting, Davies in a cool gent's hat, Bowie in the ubiquitous, anonymous outfit of Manhattan in the wintertime -- the puffy coat. Talk about fulfilling E.B. White's celebrated maxim that, for those who desire such queer prizes, New York will bestow upon you the gift of loneliness and the gift of privacy.
As a New Yorker, Bowie discovered the Hudson Valley as a grand place to create and record, as well as a place of refuge. Artists have long been coming to Woodstock, New York, for the summer, and sometimes staying longer. Bowie, his wife, and their daughter began renting a house in the area years ago, and liked it so well they lay down roots there.
At the Allaire Studios, Bowie made music with friends, including Tony Visconti. Maybe one of the reasons Bowie flourished, creatively, in the Woodstock area is because local folks left him alone. And if you can find me a more divinely down-home moment than Bowie driving his Mustang down Tinker Street to Catskill Art & Office Supply (he painted), or stopping to pick up a book at The Golden Notebook, you're welcome to try, but you'll fail. David Bowie was, in all his stage personae, shot with starlight, ethereal, supermortal. David Jones seems to have been a man happy with his family, his art, his friends and the places where he chose to live with them.
Folks in town didn't talk about Bowie and his family while they lived near Woodstock, and they are not talking about him now, after the announcement that his ashes would be scattered near the place he and his family, in the end, called home. Those who knew Bowie grieve quietly; those who met him or ran into him in town keep their encounters to themselves and friends. Local musicians have done what they do when one of their number is lost: last Friday night, a knock-down, drag-out, wham-bam-thank-you-ma'am Bowie bash was had at BSP Kingston. People have thrown flowers along the roadside where he drove that car, and sing his songs on the town green in the cold mountain air.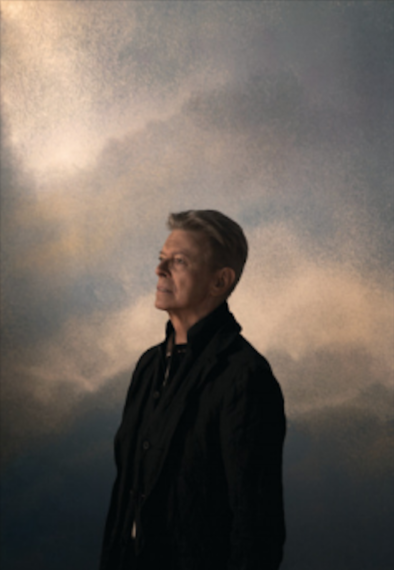 2015
Anne Margaret Daniel 2016
Please read the full version of this article at No Depression
REAL LIFE. REAL NEWS. REAL VOICES.
Help us tell more of the stories that matter from voices that too often remain unheard.