''I know it sounds pretentious, but it happens to be true'' David Cohen, a music critic from New Zealand, posted yesterday. ''I'm feeling like Gorky did when he wrote about how Tolstoy being alive meant he could never feel like 'an orphan on the earth, so long as this man lives on it'."
Without a doubt he was conveying what millions of people around the world, across the generations, but in particular those who identify themselves with 1968 and post-'68, felt about the passing away of David Bowie.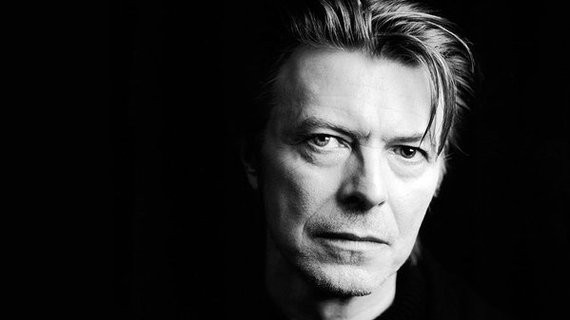 Indeed, as it were, a great icon sailed away to the eternal space, a domain which occupied his endless quest for identity and music throughout his career.
The global sense is, undoubtedly, a sense of loss for all of us who regarded his work as a soundtrack for what we went through in our own lives. He shed his sounds over decades on arts, as is to remind us that all is change, that nothing remains the same, that all it takes in life and fiction is courage and risk, fuelled by the craftsmanship to reinvent himself.
In many ways, just like the great man of jazz Miles Davis, he was the chameleon who swiftly adopted to his time's present and in doing so turned himself into a source of inspiration and for copycat behavior. For a man like me, for whom music has played a key role in life ever since I was five or six years old, Bowie always remained just that: an odd artist to watch, perhaps like a barometer of sound, to identify the times he and I and millions of others lived in.
I remember that it was first the single, Space Oddity (here in a rare Italian version) that mesmerized me -- I was 13 years old then -- and my keen quest to find his albums afterwards was a battle and a happiness (at that time in Turkey, at the end of the 1960s and in the early 70s, it truly was harder than digging for gold in the Wild West due to importing difficulties).
The first album I managed to get hold of, Hunky Dory -- his deeply personal, ambitious, elaborate work -- was a source of immense joy for me and would be one of my compasses to follow and from which I would measure his endless search to remain part of the avant-garde.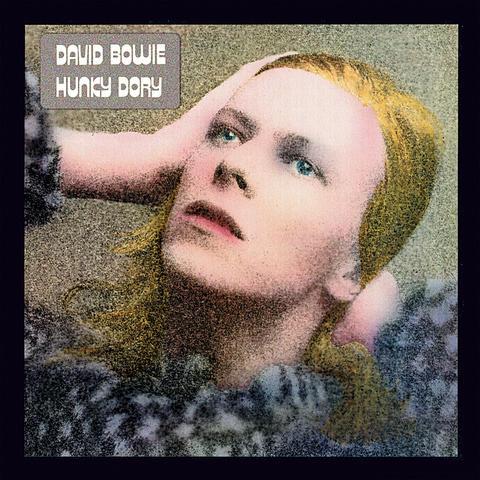 Was he a revolutionary? In many ways, he was different from his immensely influential contemporaries, such as John Lennon and Roger Waters, both of whom he admired but did not follow as explicitly when they identified themselves with political rebellion.
Neither was he a simply flamboyant, self-admiring, carefree entertainer, such as Freddie Mercury (of Queen) or Marc Bolan (of T-Rex). More subtle and abstract, an odd mixture of irony and seriousness, he belonged to the sphere of the Beat generation, a kinship with William Burroughs, Allen Ginsberg and, later, Andy Warhol.
He personalized "revolution within" rather than agitating the crowds to impose it to the "outer world."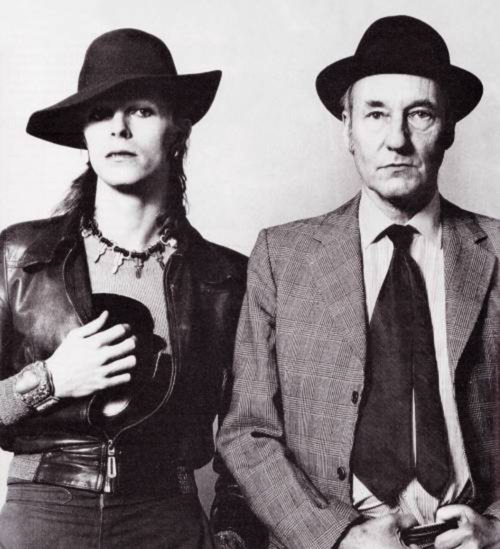 Drama and acting played an important role in his life and art, but I cared much less about his acting -- which I found limited, far too "hasty" with strong tones of falsetto -- than his orchestration and staging of it. Bowie was a master of posture, gesture and mime, which says a lot about why he -- correctly -- cared more about form than content. That is the reason why he shares the podium of rock with Brian Eno and Bryan Ferry as chief influencers of the generation of musicians and rock groups such as Visage, Human League, Japan, Spandau Ballet etc.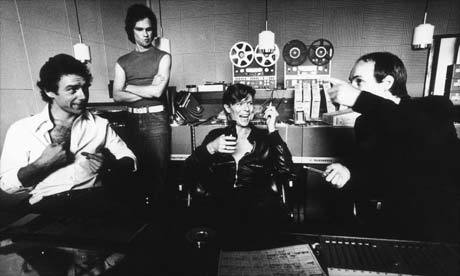 Although it seemed as though Bowie had lost some of his spiritual fuel from the mid-80s on, eyes always remained on him and what he would do next. The health issues he faced 10 years ago added to his reclusion further, but he managed a comeback in the past years, showing that his creativity was intact after all with two new true artworks -- "The Next Day" and, at the time of his 69th birthday this year, the brilliant "Blackstar."
"One of several things I loved about Bowie was his generosity," wrote Cohen.
"He wasn't like, say, the idiot from U2 who always tries to graft himself into hip new things, but rather he seemed to take a genuine enjoyment in the discovery of rising talent. And they loved him for it. As did the band members of the otherwise unremarkable Canadian group Arcade Fire."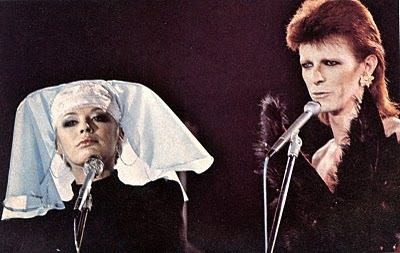 ''He wanted me to sing The Man Who Sold The World and I didn't think I could do it. He frightened me a little bit, actually. But I said no, and he did it with Lulu. I learned a lot from him about writing songs - and to not go to Berlin and take cocaine and heroin. And I've still got a lot to learn from him. I respect people who evolve, who don't stay the same, who let go of the past. There are things I should let go of that are very hard, things I should forgive that I find very hard. But I'm getting there. My feelings are: go well, Dave. I don't see that death is so terrible, really. It's terrible for everyone else - but look what he left behind, and how much he gave.''

A remarkable artist has left humankind.
May he rest in Peace, embraced by the stars.
Popular in the Community